BE.AN
Ethical Coffee Lover
For more sustainable coffee enjoyment and fine product quality: the Frankfurt Specialty Coffee Heroes from Hoppenworth&Ploch approached us to make a particularly popular roast from their company available to national customers in the food retail sector. The BE.AN brand was created for this purpose.
Customer
Hoppenworth & Ploch
Services
Brand Strategy, Positioning, Naming, Design Vision, Packaging Design
Other services
Assortment adaptation, final artwork, retail promotion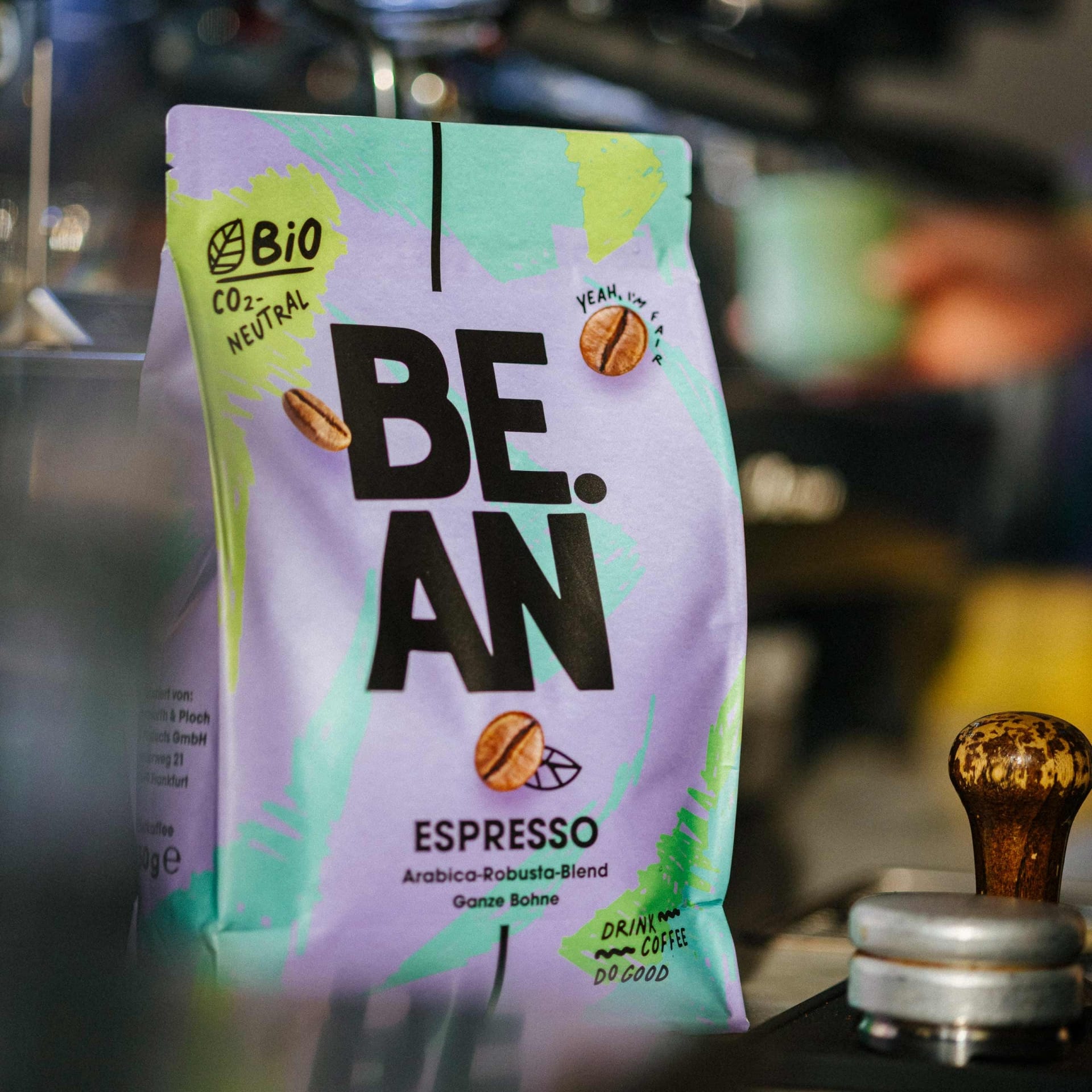 The same standards of product quality, taste as well as ethics in the sourcing of raw materials should apply. The design stands out on the shelf and delivers a fresh aesthetic alongside the old eco-brands for those who want to buy sustainable, high quality coffee but don't want dusty old brands. Here BE.AN occupies an exciting field with the appropriate positioning.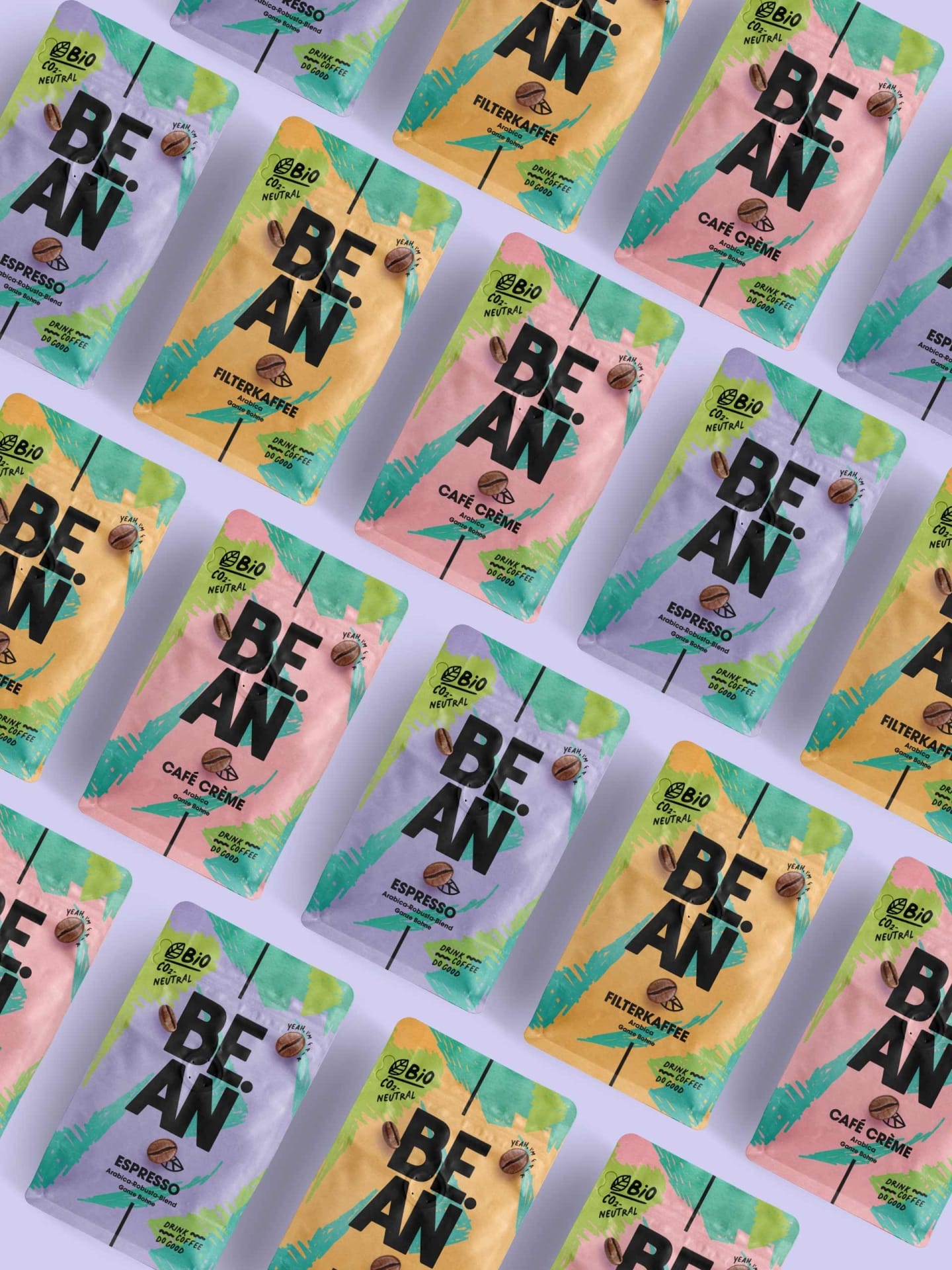 The first article – espresso roasting is suitable for both portafilter and fully automatic machines. The aim is to bring more sustainable coffee enjoyment to as many households and offices as possible, and to do so in an uncomplicated way.
Other products include filter coffee roast and classic Café Creme. The products are to be sold in 750g at brick-and-mortar grocery retailers as well as online.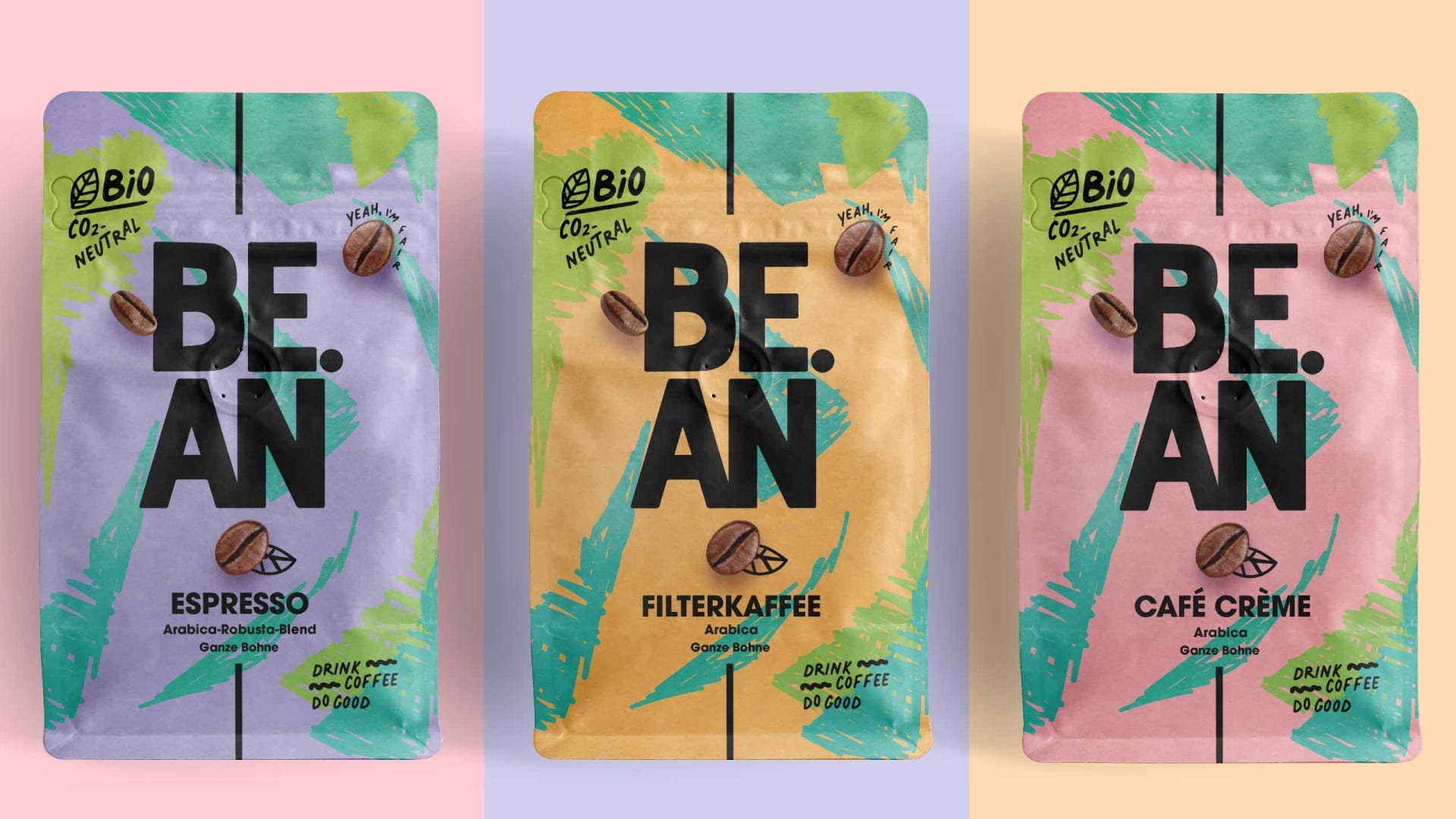 Note: The claim "CO2-neutral" – partly visible on our packshots – was dissolved in the course of the project and replaced by the donation of 1€ per pack: 50Cent go to social projects in the country of origin of the respective green coffee and 50Cent are invested in reforestation projects in Germany."
For the environment: Now also in reusable!
As a special highlight, we were allowed to help design the pilot phase of the Circolution reusable packaging. The durable stainless steel containers have a deposit and can be returned in participating markets via the normal deposit machine.
We support the circular economy wherever we can. That is why we are proud to be pioneers in this project as well.