Vulkan
The beer from the heart of the Vulkaneifel. Creative and multifaceted in flavour and design.
A life without filter? Totally normal in the Vulkan brewery. All of the beers are unfiltered to retain the full flavour of the natural, regional ingredients. With the new design world, the brand has been given the perfect look to match its uncompromising brewing craft.
Additional services
Design vision, packaging design, product range adaptation, final artwork
The beers, which come from one of the deepest beer cellars in the world, have been given a unique, striking style. As colourful as life and enjoyment in the Eifel region, and as angular as the majestically cragged Vulkan rock.
We sought inspiration from this treasure trove of nature and awoke the volcano itself when it came to designing the packaging and the overall brand appearance. After all, every bottle of Vulkan beer is like an eruption of flavour when opened.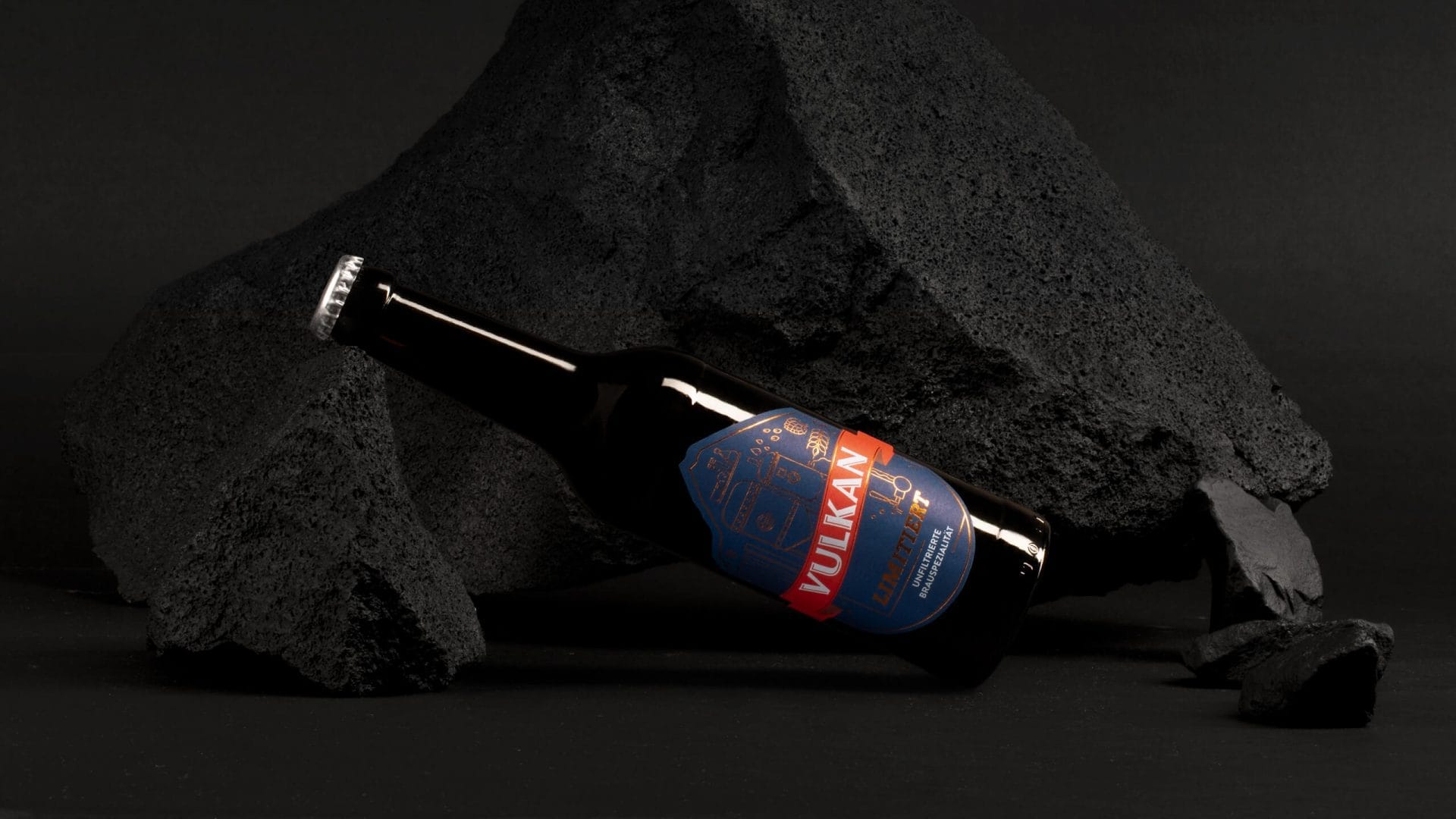 The volcano forms the centrepiece of the new labels and consists of bright, colourful shapes. In the classic range, we also accompany the Eifel farmer at his place of work. The valuable raw ingredients needed to brew this special beer are grown right by the Vulkan. The angular illustrations and shape of the Vulkan on the striking foil decoration help to create a unique look and increase the brand recognition.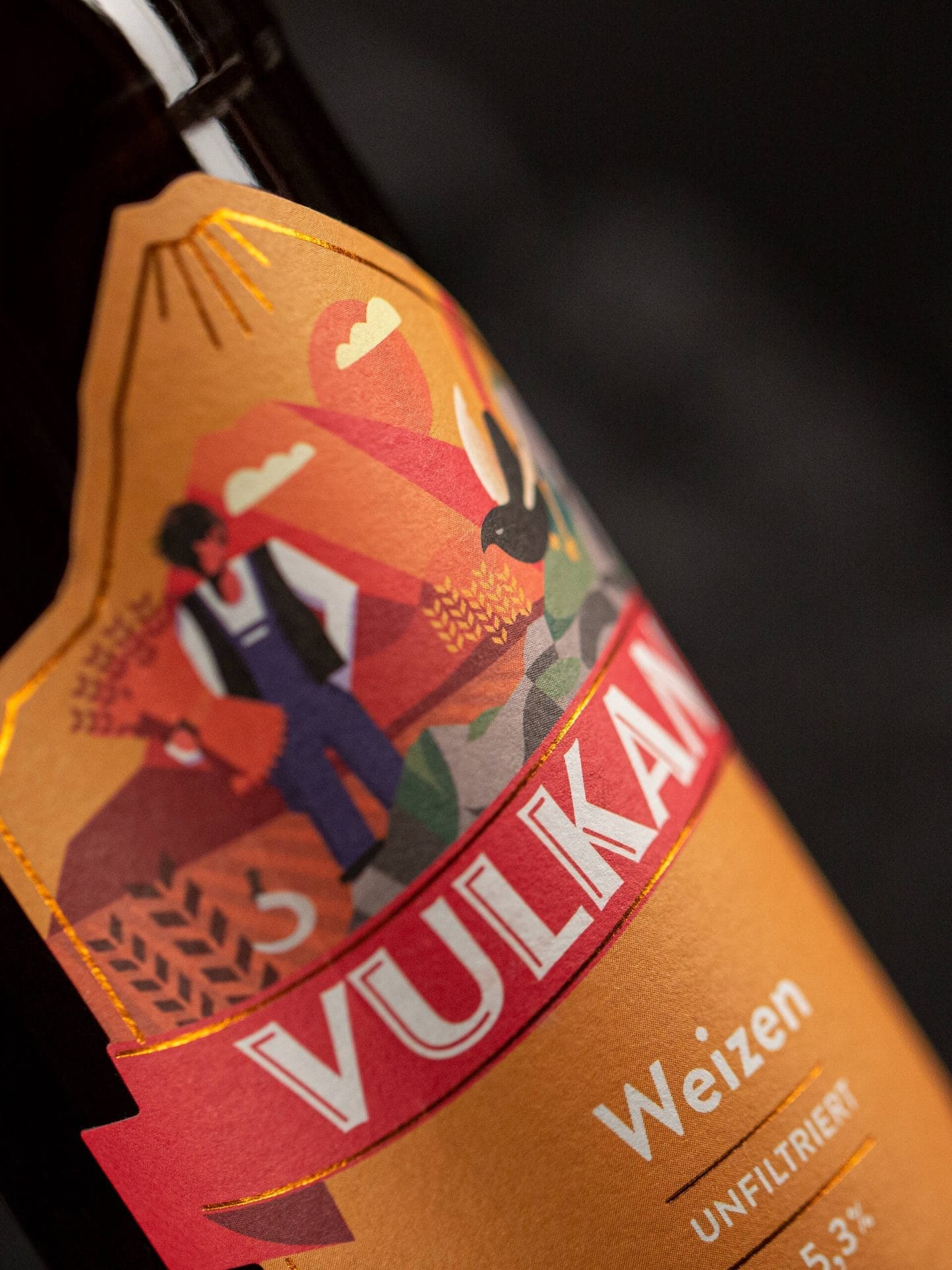 The imagery is also adapted to suit the character of each beer. The storytelling supports differentiation between the different varieties and speaks to customers at an emotive level.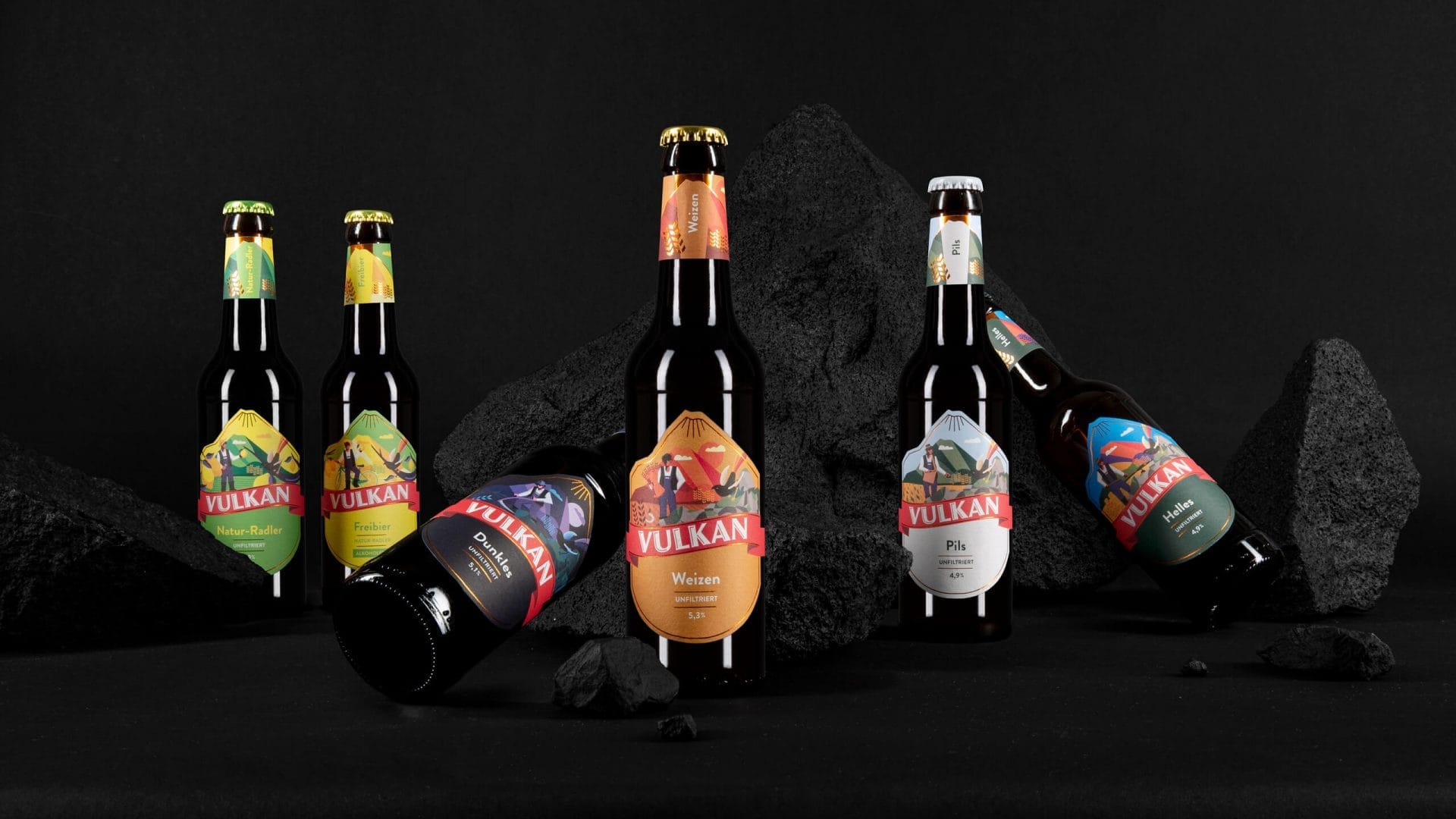 Needless to say, a hard-working farmer also earns their evening off. And what better way to find refreshment than with a naturally cloudy natural shandy?
Young, wild and extremely aromatic. The craft beers from Vulkan are brewed with special hops varieties and offer something for everyone – from fresh, fruity beers to malty, caramel hops aromas. The craft design further emphasises the focus on the taste experience. Loud, clear and simply well decorated.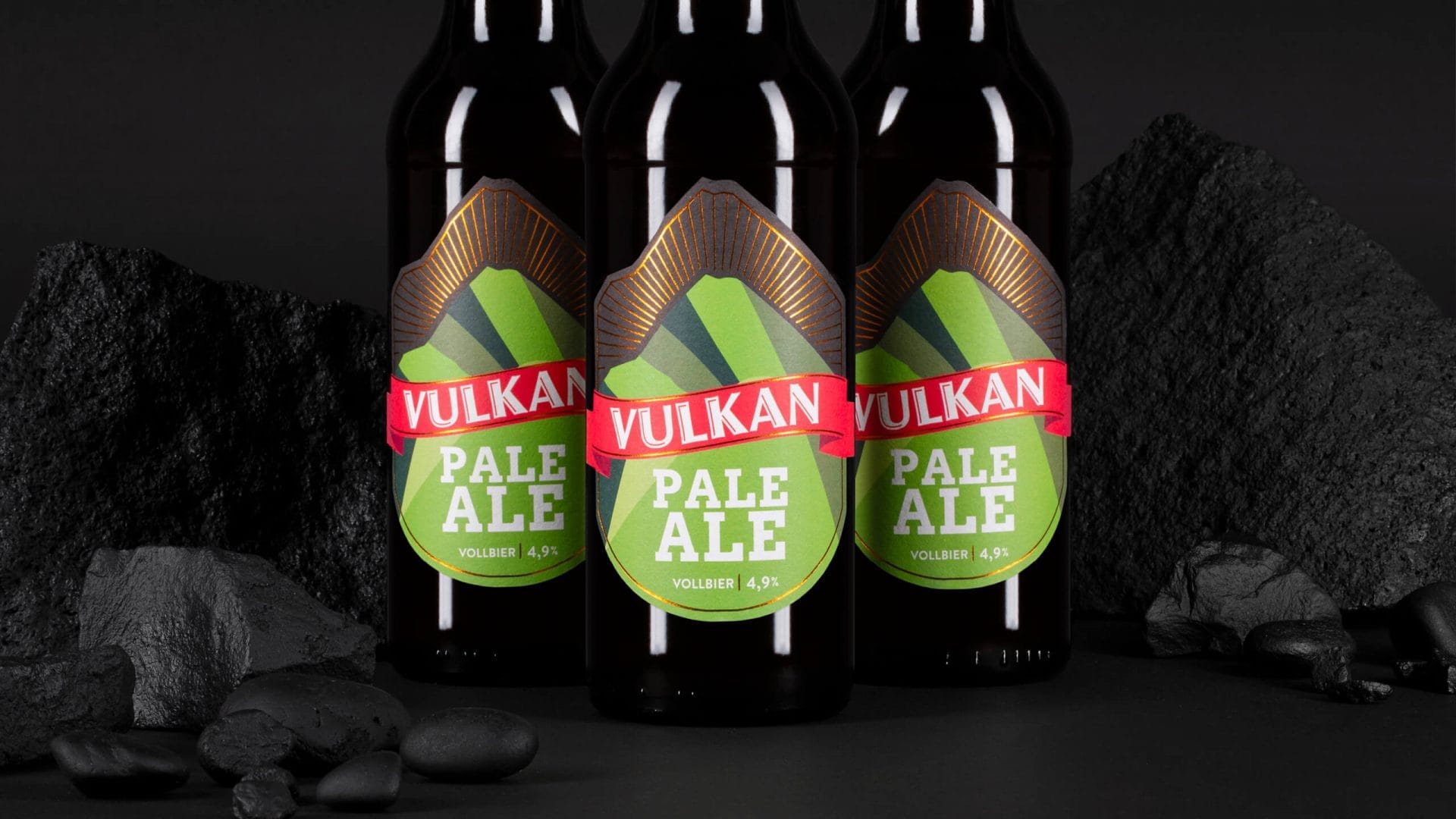 Vulkan's master brewers love to experiment and create unique products. In their small-batch "limited" editions, they regularly create special beer experiences. The enhanced graphics depict the sophisticated and elaborate craft process behind the beer creations.