Vulkan
The beer from the heart of the Vulkaneifel. Creative and multifaceted in flavour and design.
Ein Leben ohne Filter? In der Vulkan Brauerei ganz normal. Jedes Bier ist hier unfiltriert für den vollen Geschmack der natürlichen, regionalen Rohstoffe. Mit der neuen Designwelt erhält die Marke den richtigen Look für ihre kompromisslose Braukunst.
Additional services
Design vision, packaging design, product range adaptation, final artwork
The beers, which come from one of the deepest beer cellars in the world, have been given a unique, striking style. As colourful as life and enjoyment in the Eifel region, and as angular as the majestically cragged Vulkan rock.
We sought inspiration from this treasure trove of nature and awoke the volcano itself when it came to designing the packaging and the overall brand appearance. After all, every bottle of Vulkan beer is like an eruption of flavour when opened.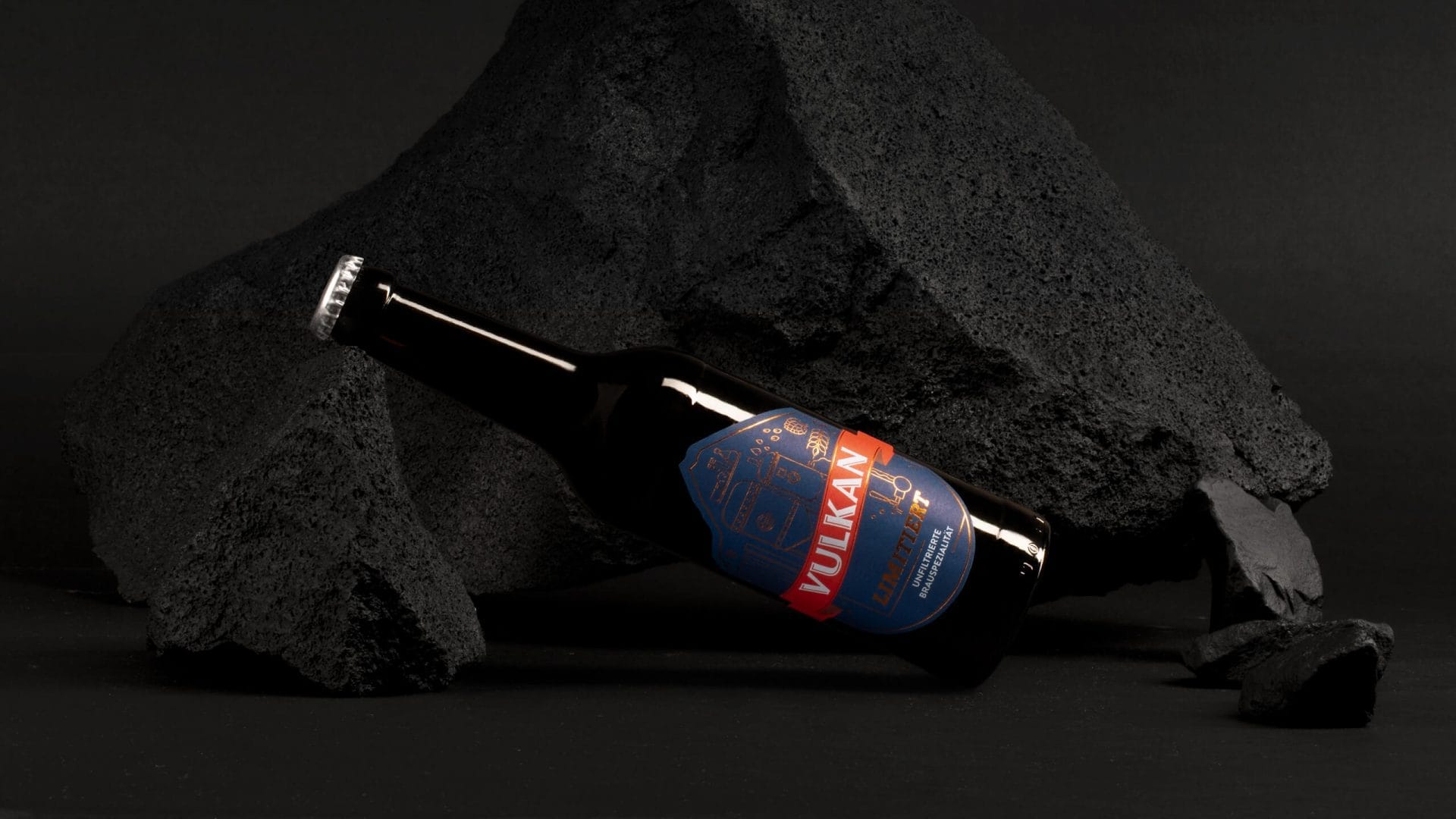 The volcano forms the centrepiece of the new labels and consists of bright, colourful shapes. In the classic range, we also accompany the Eifel farmer at his place of work. The valuable raw ingredients needed to brew this special beer are grown right by the Vulkan. The angular illustrations and shape of the Vulkan on the striking foil decoration help to create a unique look and increase the brand recognition.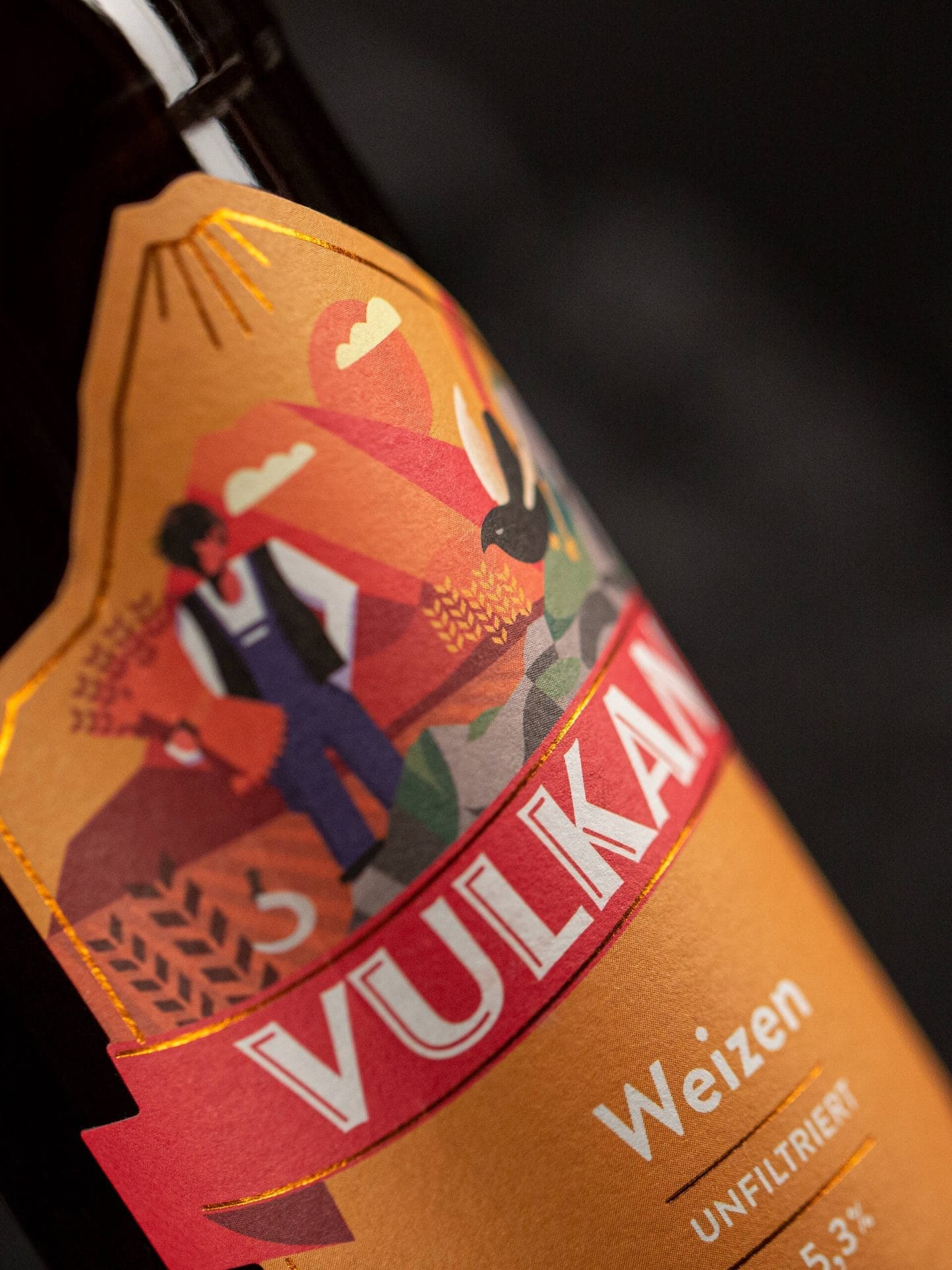 The imagery is also adapted to suit the character of each beer. The storytelling supports differentiation between the different varieties and speaks to customers at an emotive level.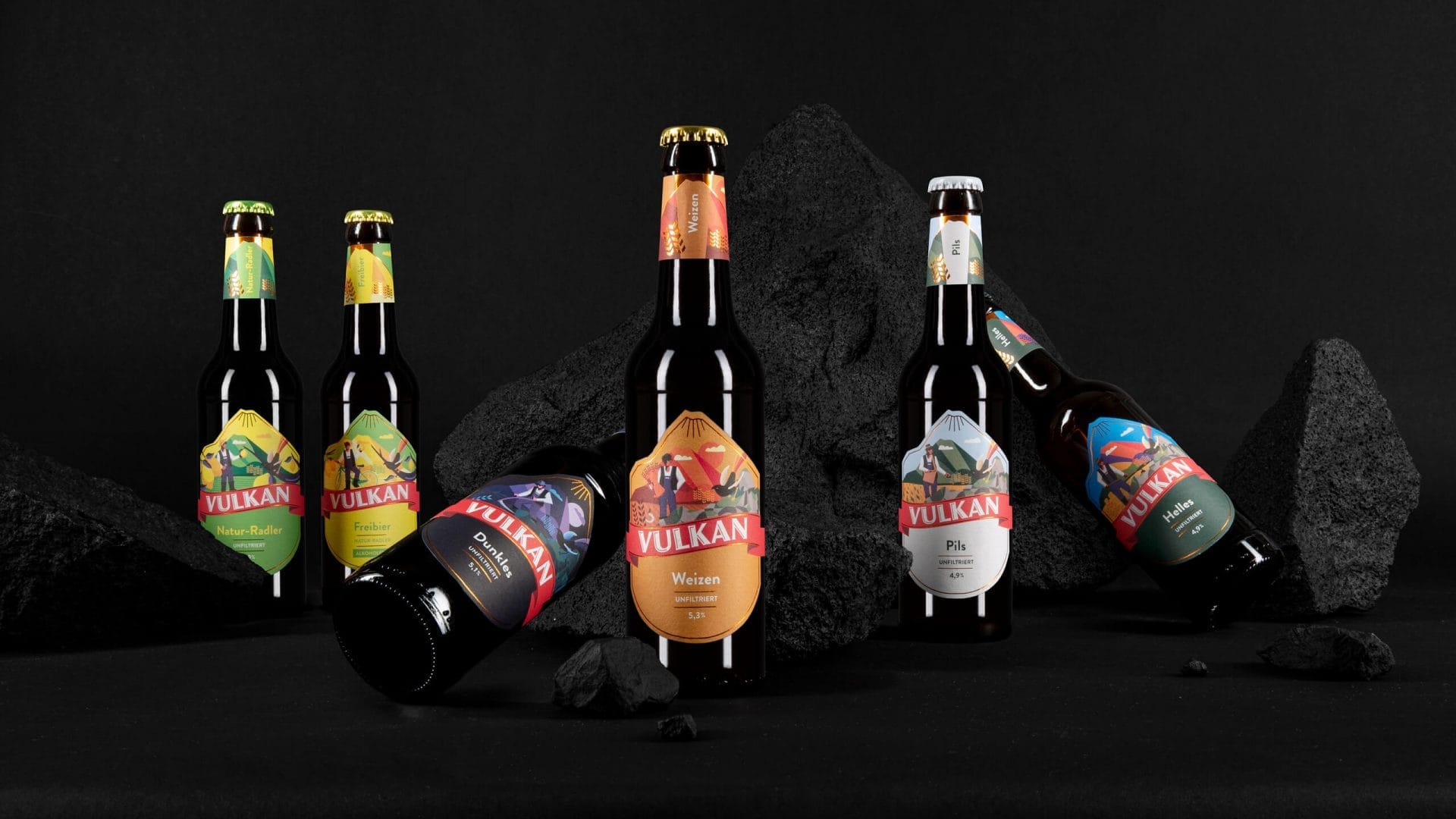 Needless to say, a hard-working farmer also earns their evening off. And what better way to find refreshment than with a naturally cloudy natural shandy?
Jung, wild und voll aromatisch. Die Craftbiere von Vulkan werden mit besonderen Hopfensorten gebraut und bieten von frisch-fruchtigen bis hin zu malzig-karamelligen Hopfenaromen alles für den Bier-Liebhaber. Das Craft-Design unterstreicht den Fokus auf das Geschmackserlebnis. Laut, klar und einfach richtig gut veredelt.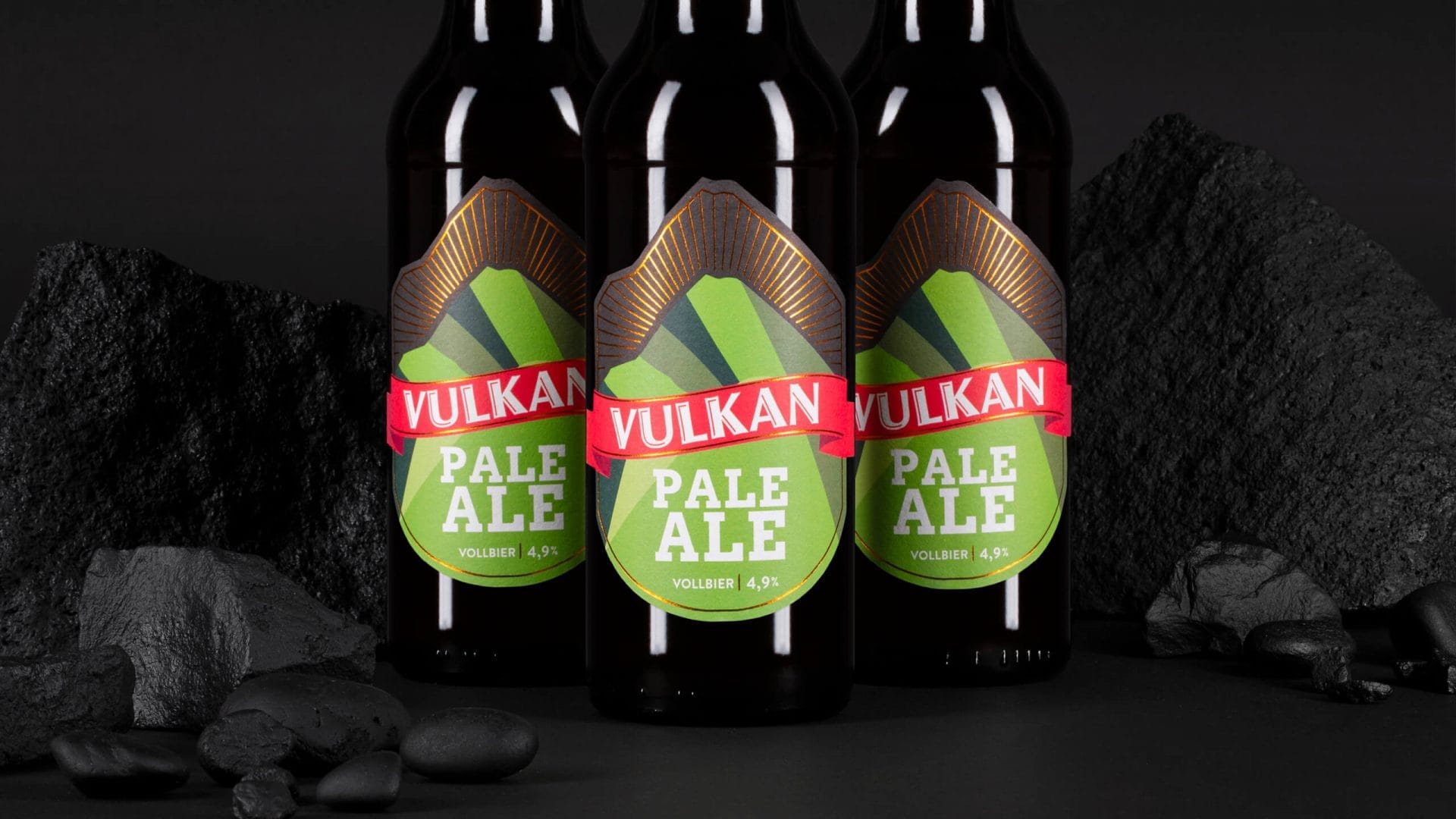 Die Braumeister von Vulkan lieben es individuell und experimentierfreudig. Deshalb sorgen die, in kleinsten Auflagen produzierten, Brauspezialitäten der "Limitiert"-Reihe regelmäßig für besondere Biermomente. Die veredelten Grafiken zeigen den anspruchsvollen und aufwendigen Handwerksprozess hinter den Bier-Kreationen auf.