"Mahlzeit" paint-time
Brush, blot, stamp, dab – in the creative workshop for ceramics on Berger Straße we spent a colorful afternoon with the children of Die Arche.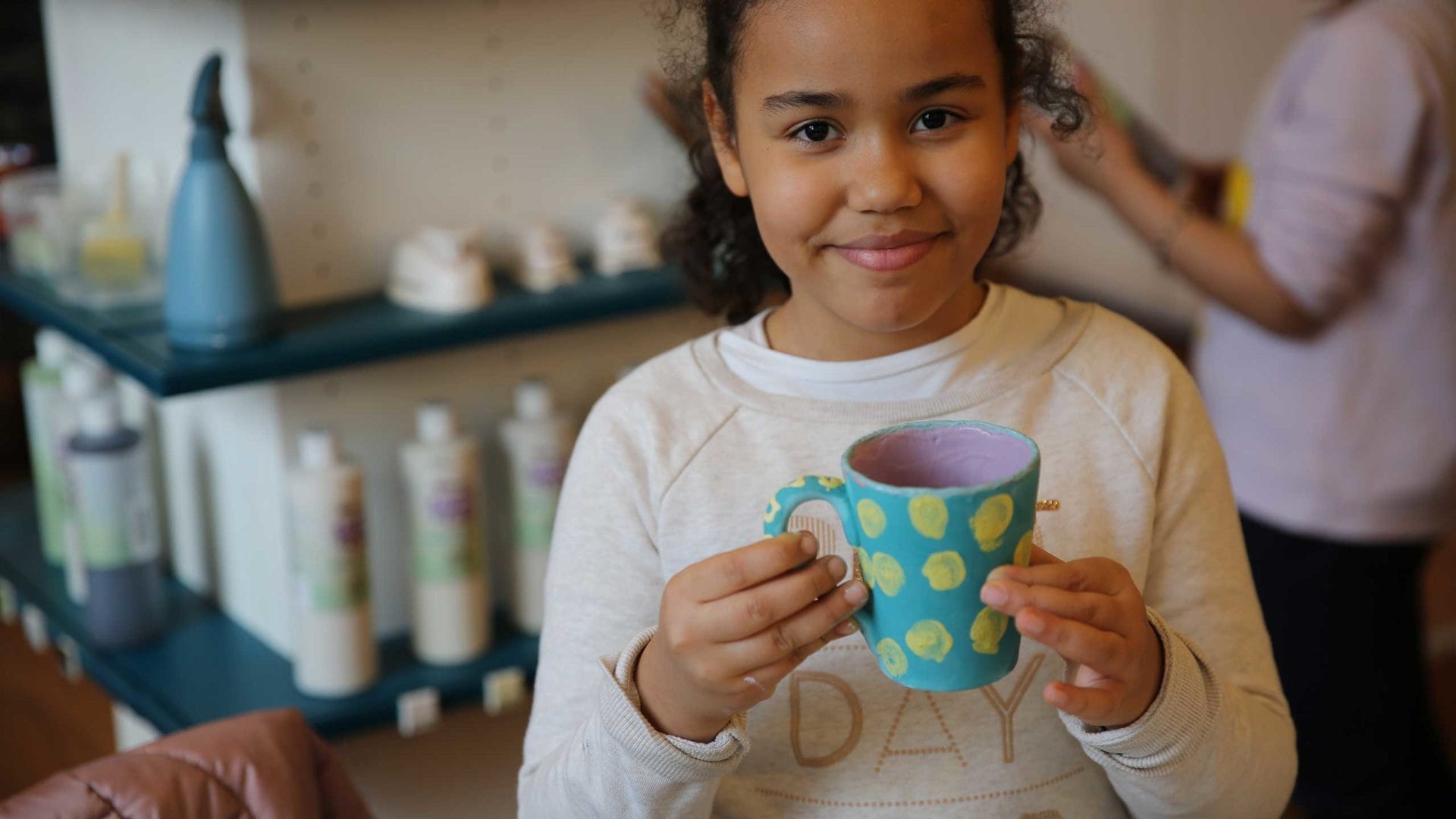 Each child was allowed to choose between 2 cups, 2 bowls and a plate, whereby the cups have shown themselves to be clear favorites. After a brief introduction to the various techniques, everyone was able to realize their own ideas: from the atmospheric sunset to wild patterns and grim skulls, everything was there.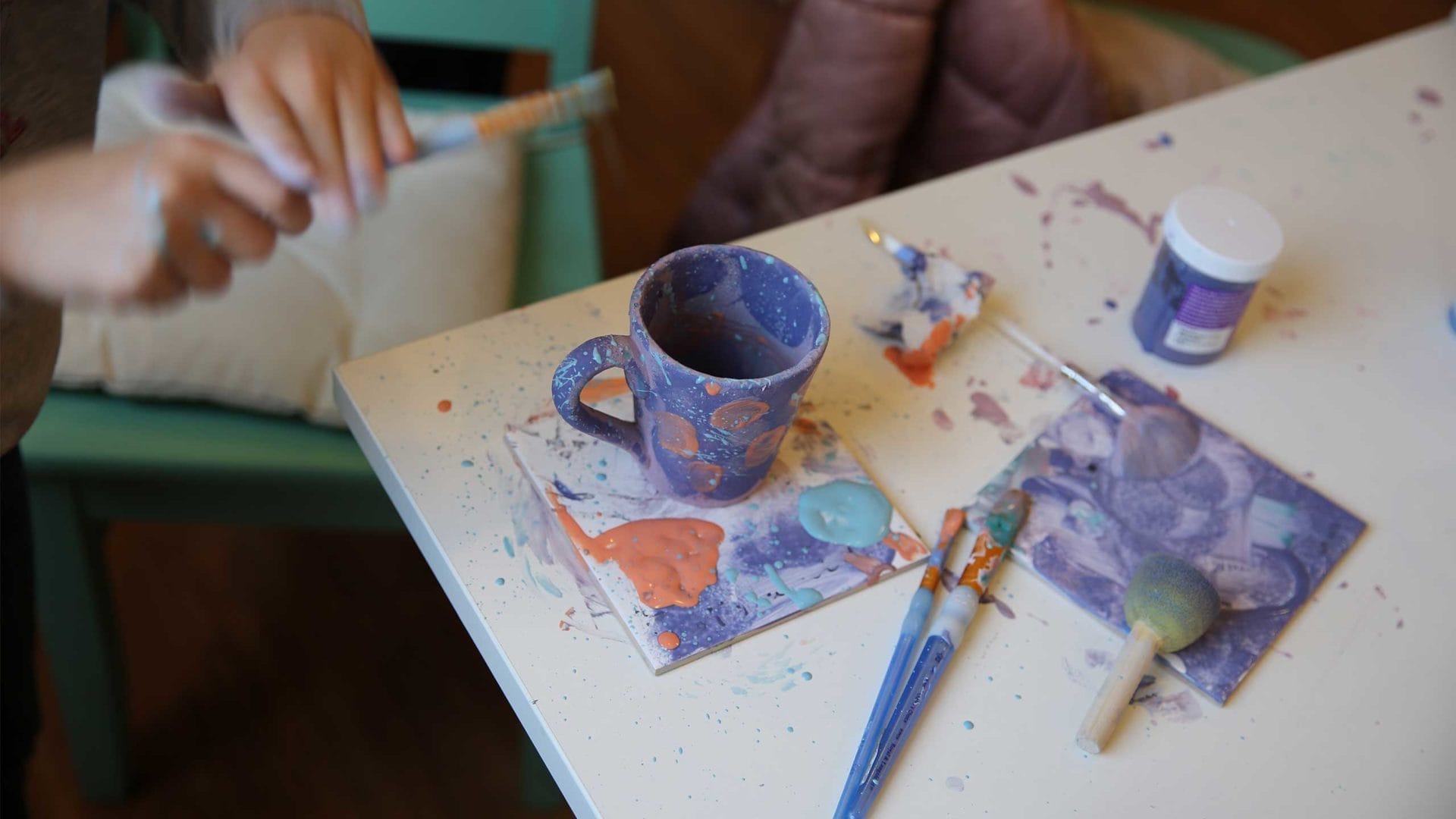 After they have been fired in the oven, the children can take the ceramics they have designed home with them – so everyone has a colorful souvenir of our creative excursion. Thanks to the team from Pintoyo, we felt very comfortable and had a lot of fun!
You can find our excursions and fundraising campaigns from the last few years on this page, the creative workshop was not the first time. Since 2015 we have been supporting the Arche Frankfurt ( Nordweststadt) away from the usual agency madness. The way kids deal with nutrition and creativity is particularly important to us.