Soda for a good cause.
As you know, we have been supporting die Arche in Frankfurt with our campaign "Mahlzeit". This time there was a very special campaign initiated by Tropextrakt. The company donated 9,000 bottles of the soda, for which the kids of the Arche were allowed to develop their own product recipe. Together with Die Arche and the kids, we then developed the appearance further, always letting the kids decide for themselves what their brand should look like. We were "only" here as the executive in a great campaign that has now finally arrived in the food retail sector.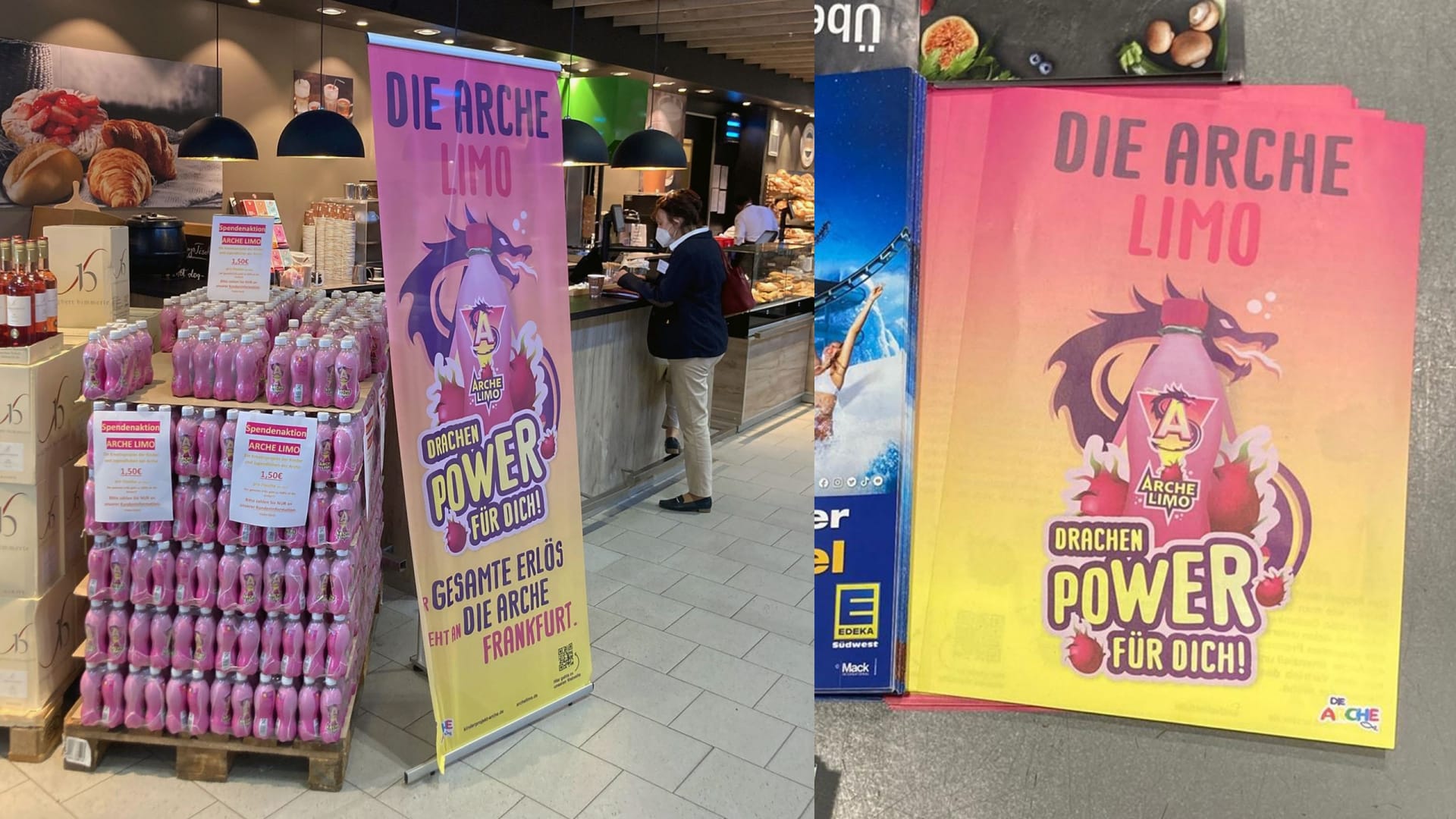 The goods have actually been available for a short time and we are collecting donations for Die Arche children's project in Frankfurt! Many thanks at this point to all cooperating retailers.
An action with a role model, which will hopefully find imitators in other arks nationally. An online shop is currently also being published in order to provide a permanent playground for Die Arche kids for their first real e-commerce experiences after the trade campaigns. In this way, the children and young people learn how to deal with independence within the framework of Die Arche. A really cool thing!