MILK. x Kimceramics
We were on the road in Frankfurt to look at ceramics. We don't have to go far for this, because a number of artists in Frankfurt are now passionately involved with ceramics. Working with natural materials is familiar to us through the Food Lab, we want to share our love of experimentation with others and therefore cooperate with local artisans, artists or producers to spin around together.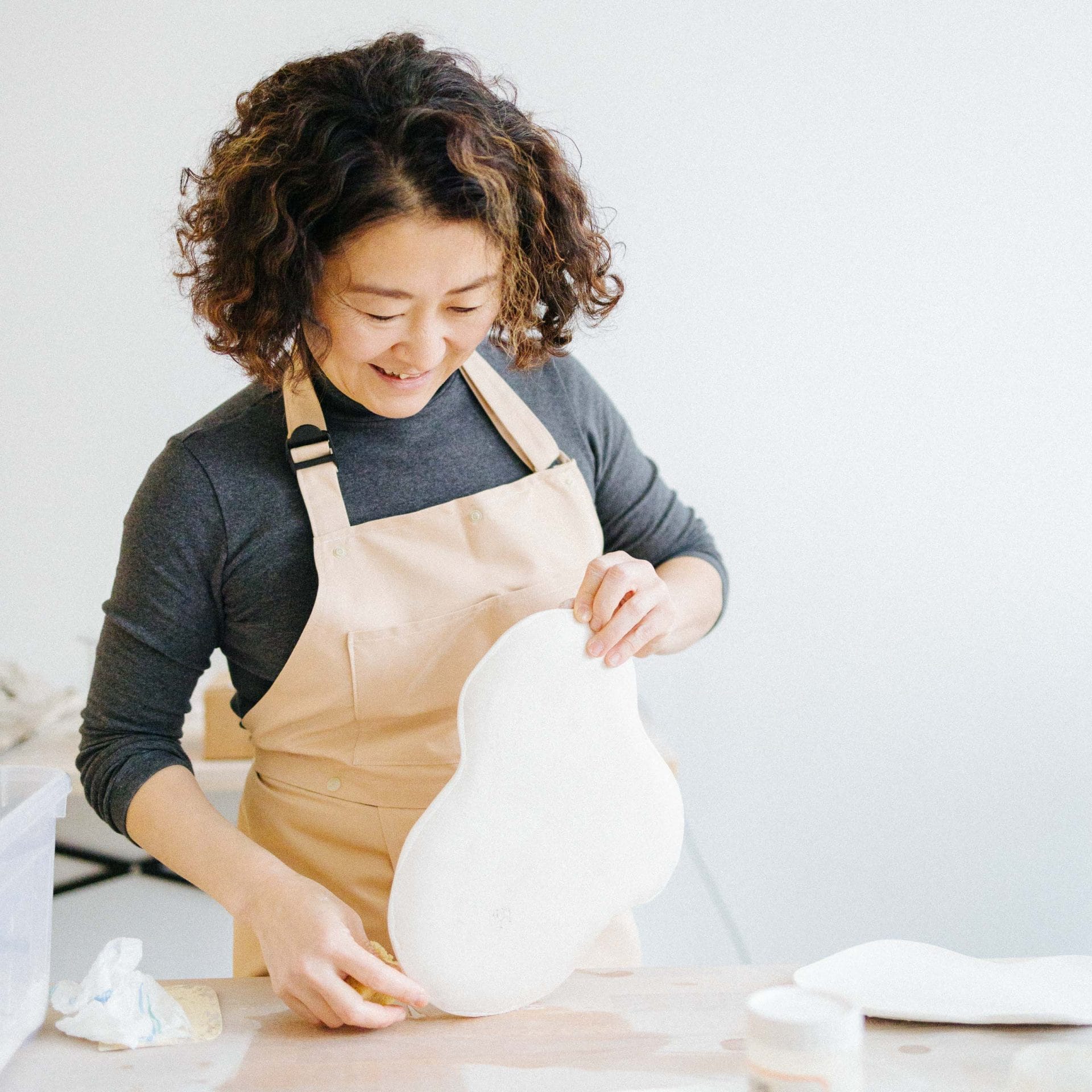 In the Food Lab we like to work with milk – the name obliges – and now we want to produce ceramics that work with the association of milk.
Our partner in crime for this project is Eva Kim. She produces handmade organically shaped ceramics, which fits perfectly with our project. To do this, she interacts with the material, allowing for chance and imperfection, creating unique objects. To a large extent, this also applies to our approach at the Food Lab, so we feel a certain affinity.
3 colors white
According to our vague idea is to create three plates that together form a milk stain. Spilled milk, held as ceramics that function simultaneously as a plate or bowl. The plates should be organic, free-form and white. But not white white, but milky white. How white is milk anyway? Does milk have different colors? White is a warm color. At least when we do Salep in the Lab.
Milk in shape
So much for our thoughts, but we don't make the plates, Kim does. But we look over her shoulders and are allowed to comment on the interim results. Because Kim also had to learn the ropes first and therefore created various prototypes. What is the shape of a milk spot? Is it a blob, with splashes, oblong, round, …. actually it can take all forms.
The first prototypes reminded us too much of the neon blobs that used to be stuck on cars…old times. It should become more harmonious and somehow more rounded. Kim then made us not just three plates, but a whole series that we could freely combine. For the production, the clay was first rolled out and then cut out, then the molding is done by hand.
Clouds foam dream
This reminds us of cooking, or better, baking. Because after an initial drying process comes the glaze and then the plates go into the oven. It is extremely hot, with temperatures of up to 1200°C. If you can't stand the heat, get out of the kitchen – but then you shouldn't go into the ceramic workshop either. We endure both, as does Kim, and sharing with her has been very inspiring. Finished baked, the stains are now ready for use in the Food Lab.
Milk stain or milk clouds? Milk foam? Anyway, a dream all in white!