Fish leather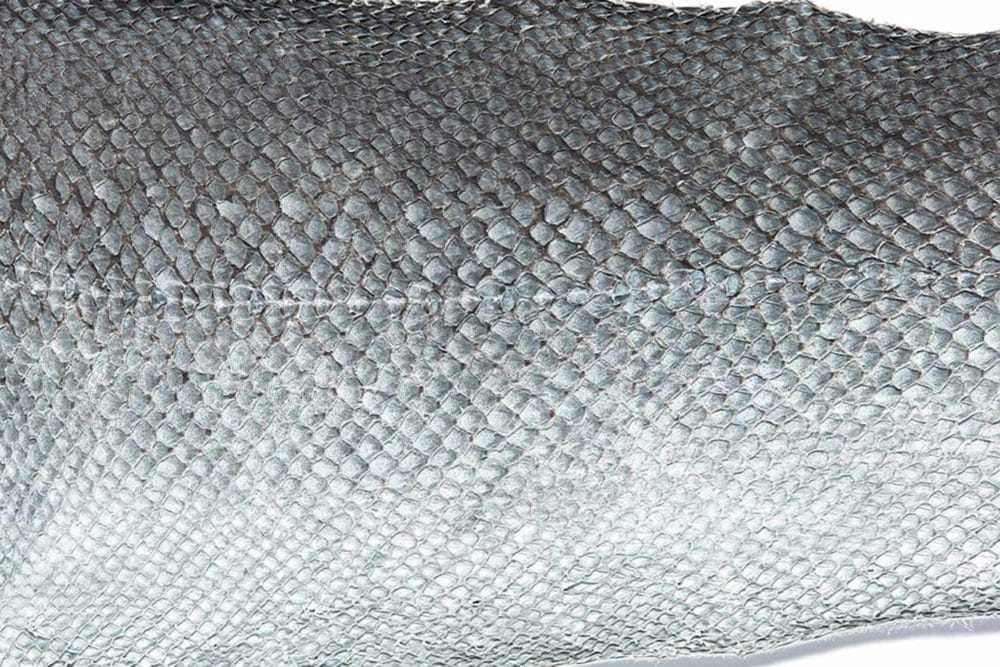 Fish Leather
Waste products from the fishing industry are used to make a thin, flexible leather that is just as durable as cowhide. The Fish Leather undergoes a demanding 30-45 day manufacturing process: The natural oils and scales of the fish skins – from salmon, cod or perch – are separated by shaking and soaking, so that the remaining fish skin can then be tanned and dried.
#changemaker #sustainability #environment #sustainabledesign #upcycling #organic #materialconcept #reuse #fishleather #nyvidd
Product Name: Fish Leather
Manufacturer: NYVIDD
Project status: Concept // Prototype // Ready for market // Ready for series production
Source: Solanki, Seetal: Why Materials Matter. Responsible Design for a better World, Munich 2018, p. 26.
Image Source: NYVIDD
Start your project inquiry directly via e-mail or phone.