Turmeric + milk
Those who follow our explanations and experiments know that we are in an agency that deals with honey. You can basically say we are in a place where milk and honey flow – the name obliges: The MILK. So Food Lab not only deals with honey, but also with milk. Honey milk would be obvious but we'll get a little more abstract, but stick with color and deal with Golden Milk. This sounds warm, soothing, healing and strengthening and is exactly what we need right now.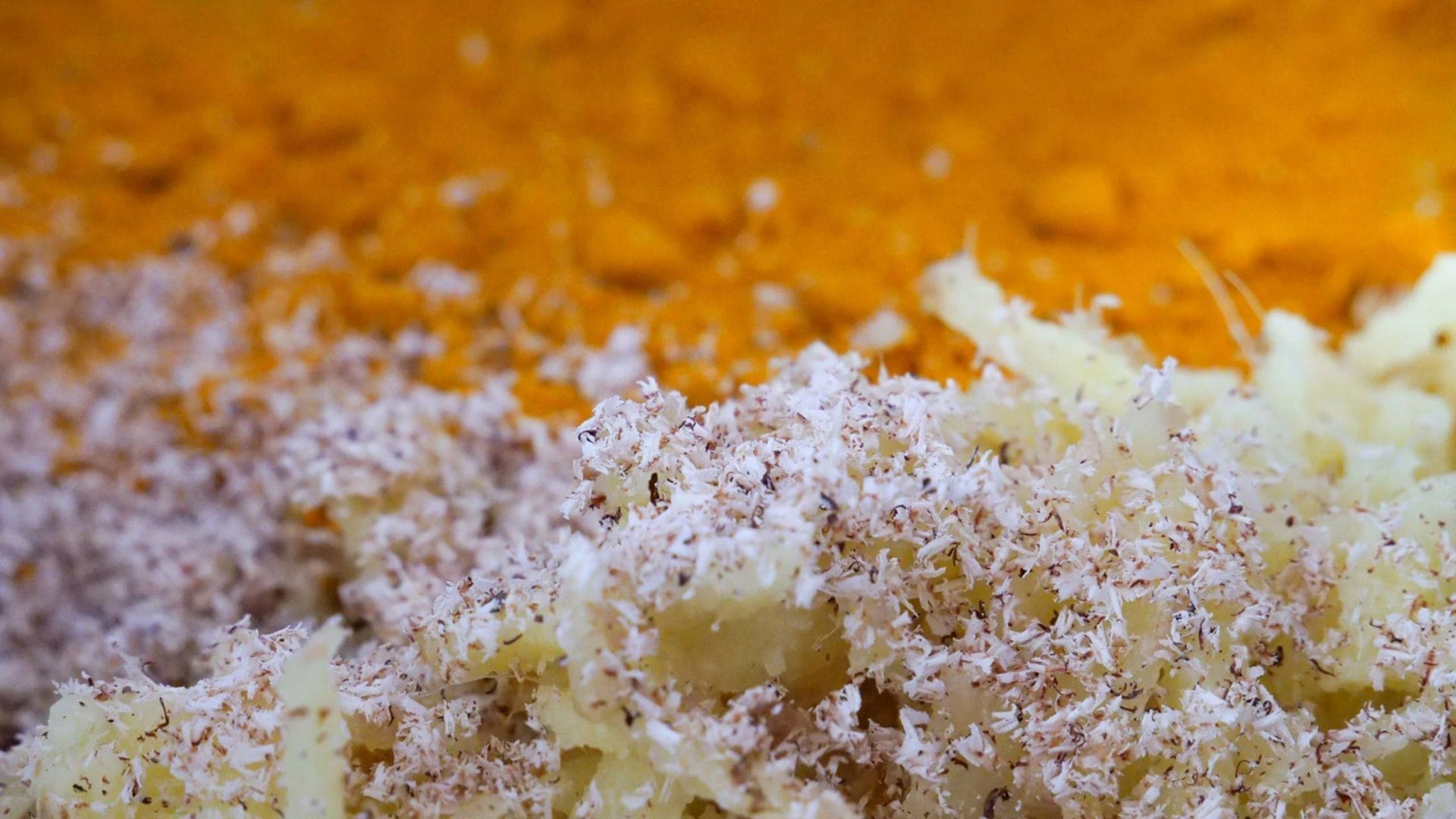 Allheil milk
Golden Milk actually stands for these properties: Turmeric is the color and thus name-giving ginger plant, which is used in India for over 4000 years, among other things, in the healing art of Ayurveda as a spice and brings many positive properties in addition to the color: It is to help with sleep disorders and anti-inflammatory, antioxidant, detoxifying and digestive stimulating effect. Turmeric is even said to reduce the risk of brain diseases such as Alzheimer's.
Golden milk as a miracle potion!? We go on the trail
With so many positive properties, it could almost not matter how it tastes, but for us the taste still remains the most important. Therefore, we do not simply stir together milk with turmeric and spices, but deal a little more intensively with this miracle potion. Already about the basics can be discussed: Plant-based milk (coconut, almond, oat, soy…) or classic cow's milk or milk from other animals? Turmeric fresh or powder? And what other ingredients should be added? There would be many possibilities: Cinnamon, ginger, pepper, coconut oil, ghee, nutmeg, cardamom, dates, agave syrup or honey (of course!). And once you have decided on the ingredients, the proportions can be used to determine whether the drink should be spicier, sweeter, milkier, spicier, etc.
Golden Milk: May the Force be with you
Then there is still the question of whether a spice paste is made first or everything is mixed together directly. We'll find out more about that and, of course, try out other variants: Blue, which is also already known, appeals to us quite a bit, and Blue Milk is already a household name for fans of Star Wars, so a drink like this must have potential. Star Wars even has another variant, the Green Milk.
So we will continue to think about the spectrum as well – because all that glitters is not gold! Be curious what we stir together soon so and may the force be with you.