A round thing.
Ideas get things rolling!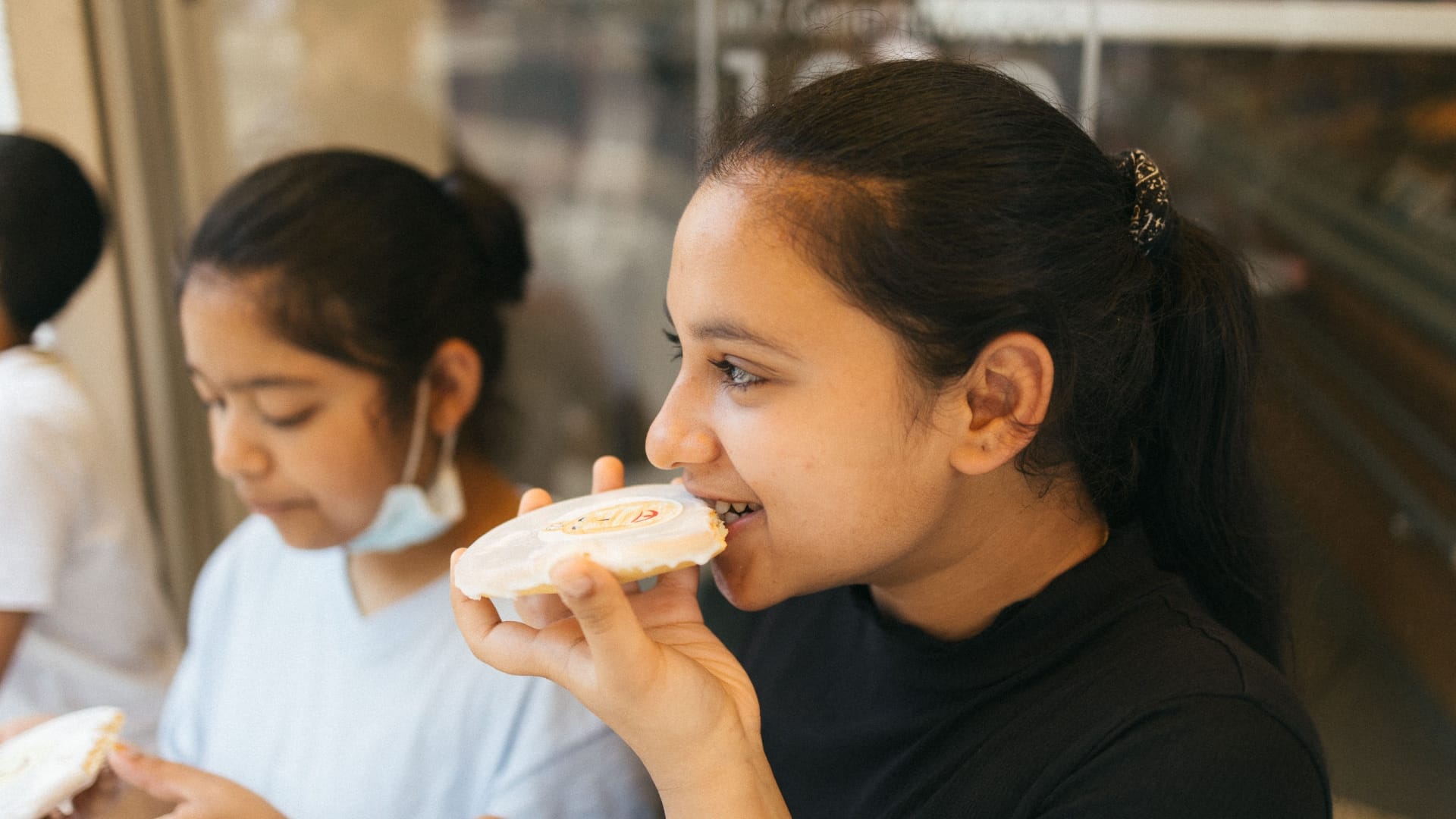 We initiated a colorful donuts fundraiser, which was made possible together with the Schaan bakery and the Tortenbild print shop. For, but especially also with the Arche Frankfurt: The kids were allowed to let off steam creatively and paint colorful faces, which were then printed on wafers and gave the delicious Schaan-Americans a very individual charm.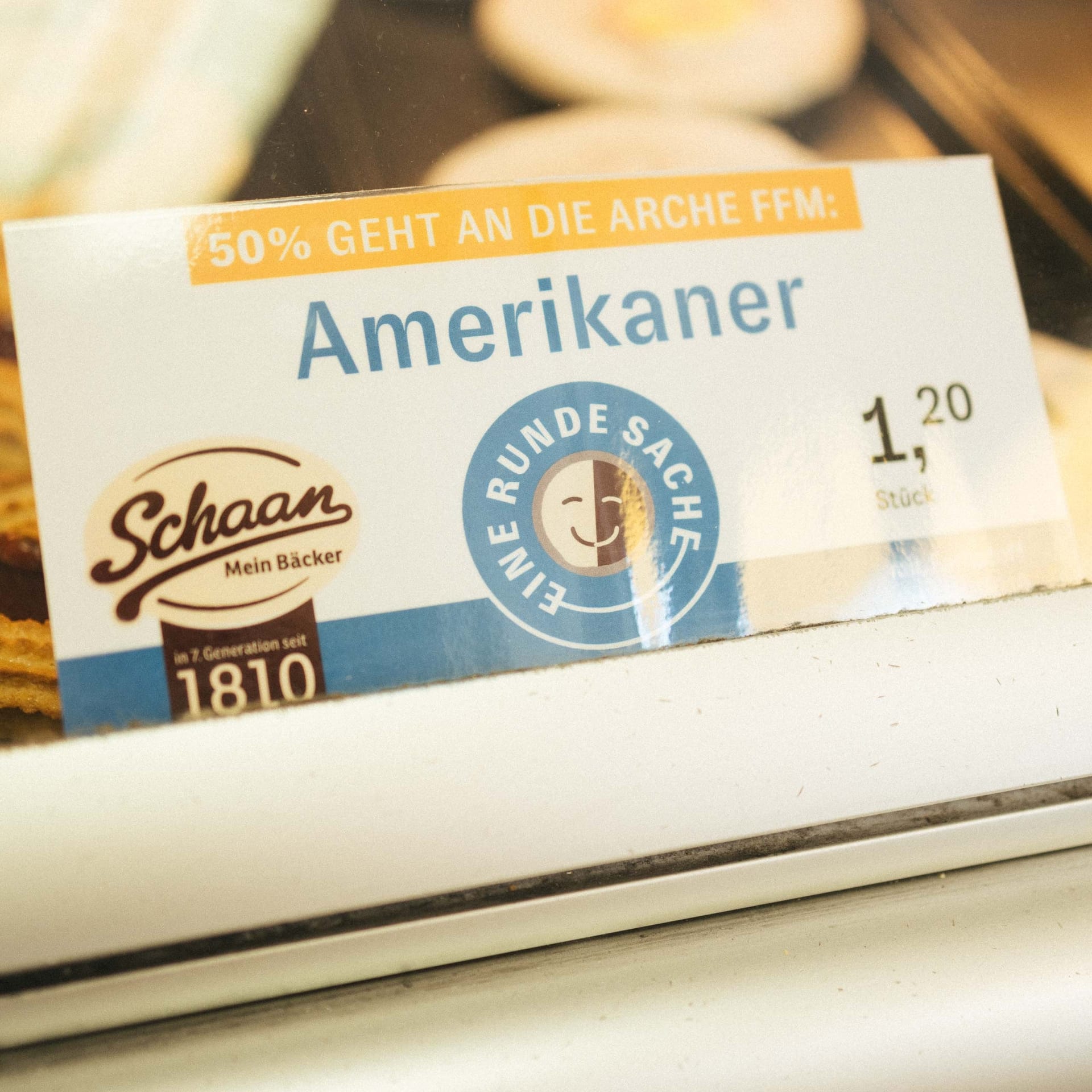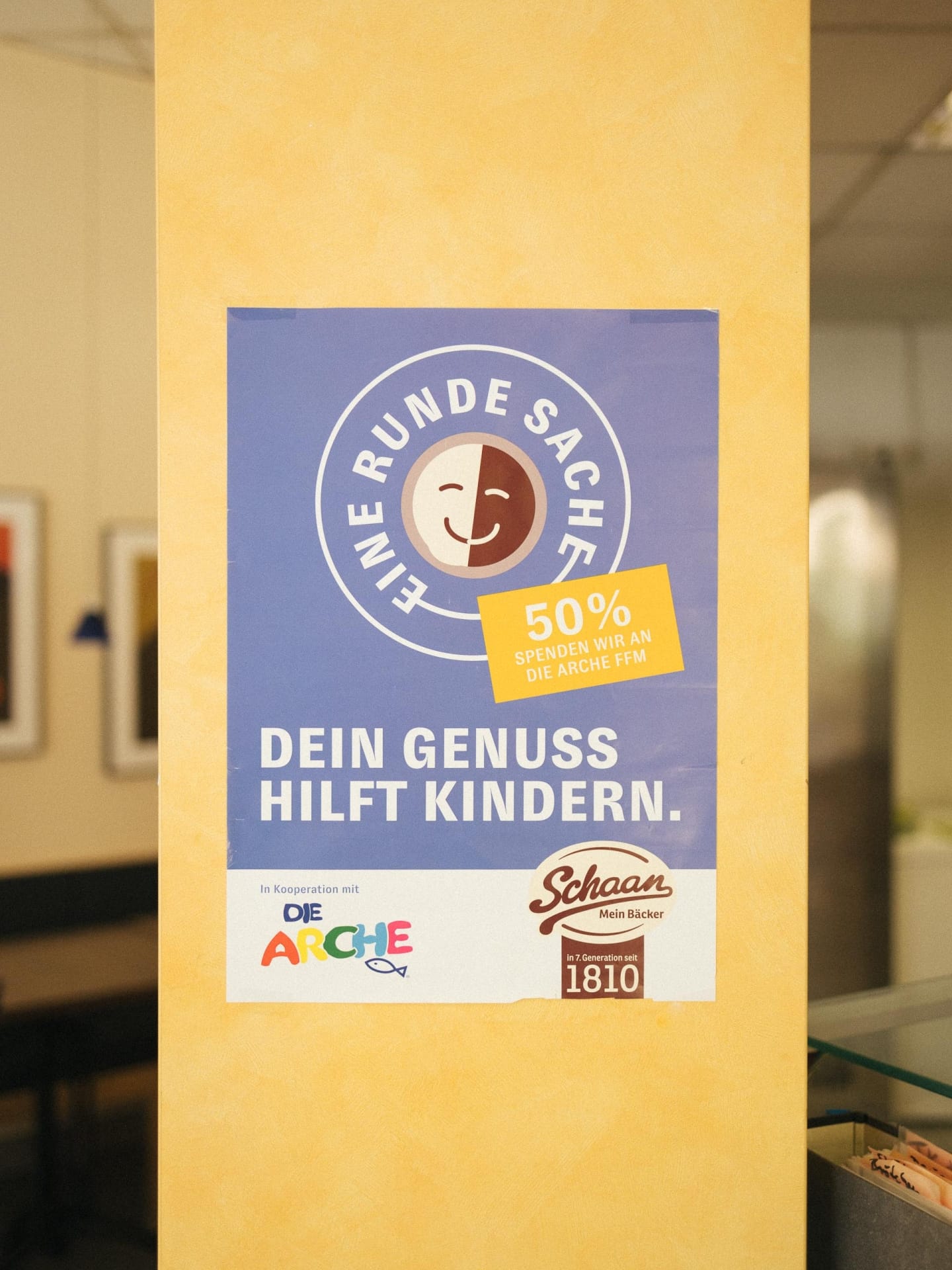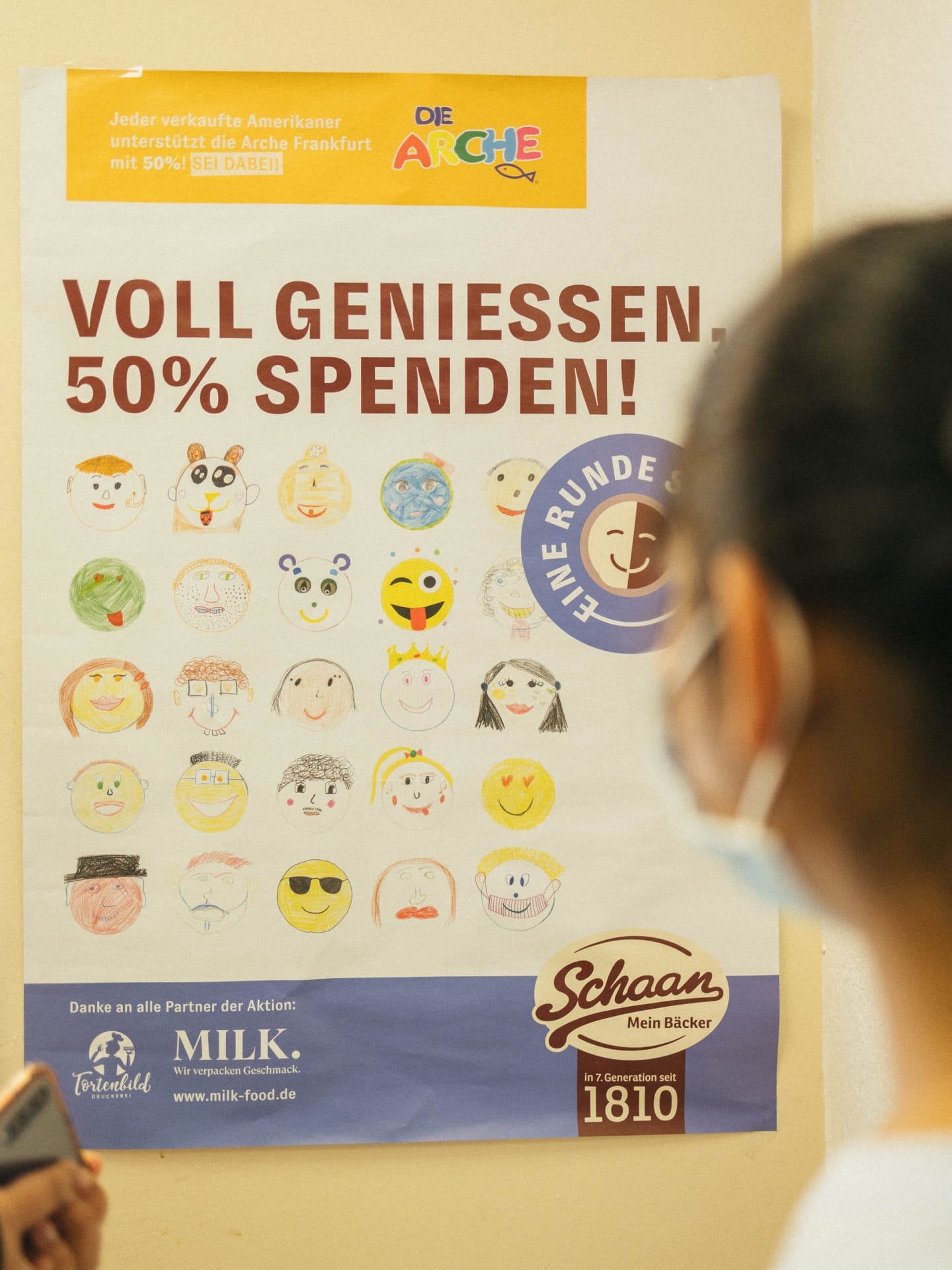 The result is a sticky-sweet gallery of unique works: From funny emojis to bearded contemporaries to simple yet charming characters. In addition to the baked goods themselves, posters were created that drew attention to the action and featured all the faces in their range.
A full €2,000 was raised from the sale of the Ark Americans, through sales and extra support from the Cake Picture Printing Company. We say THANK YOU to everyone who helped make this a really well-rounded event with the Donuts fundraiser!