A round thing.
Ideas get things rolling – the Donuts fundraiser!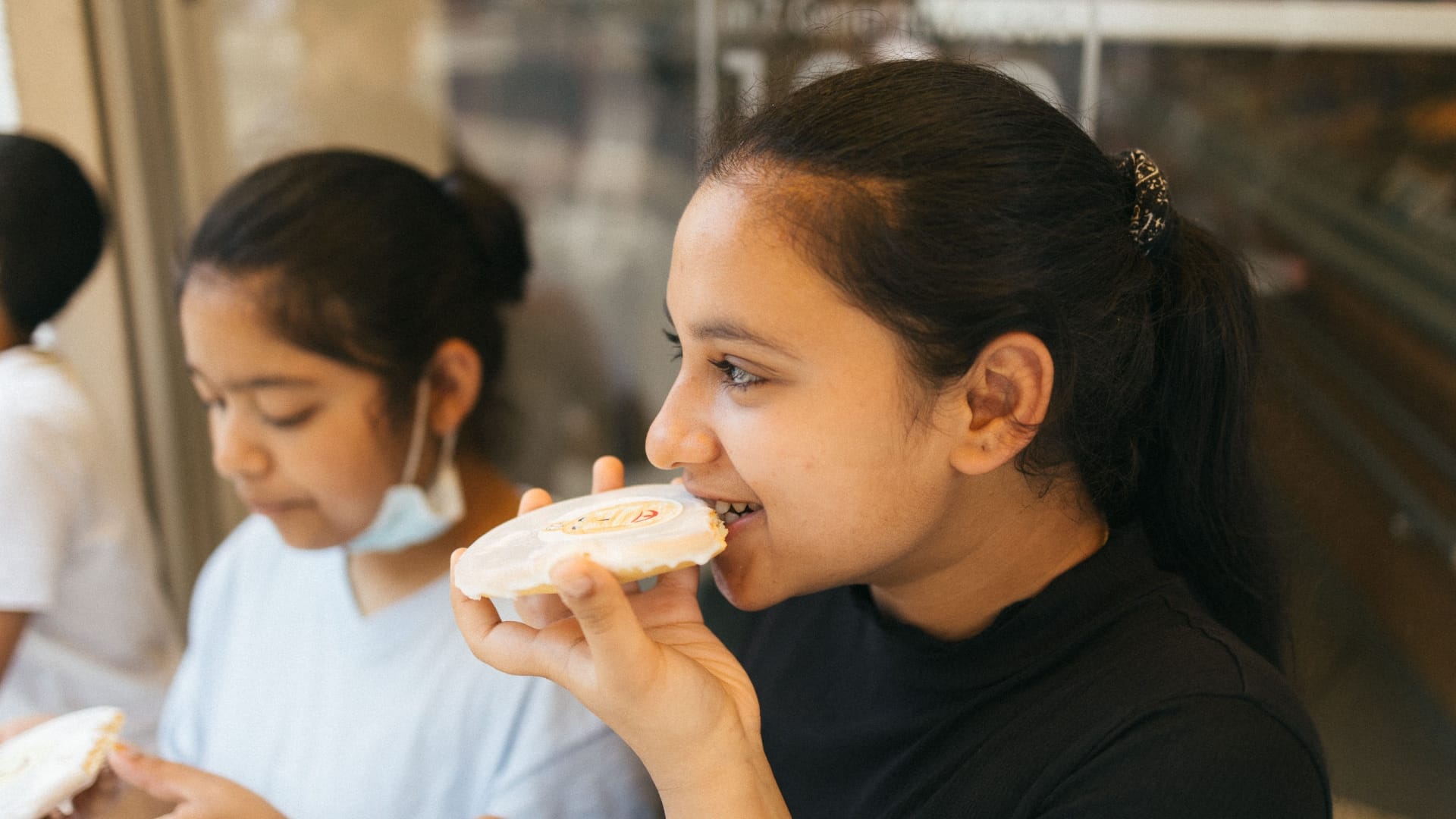 We initiated a colorful donuts fundraiser, which was made possible together with the Schaan bakery and the Tortenbild print shop. For, but especially also with the Arche Frankfurt: The kids were allowed to let off steam creatively and paint colorful faces, which were then printed on wafers and gave the delicious Schaan-Americans a very individual charm.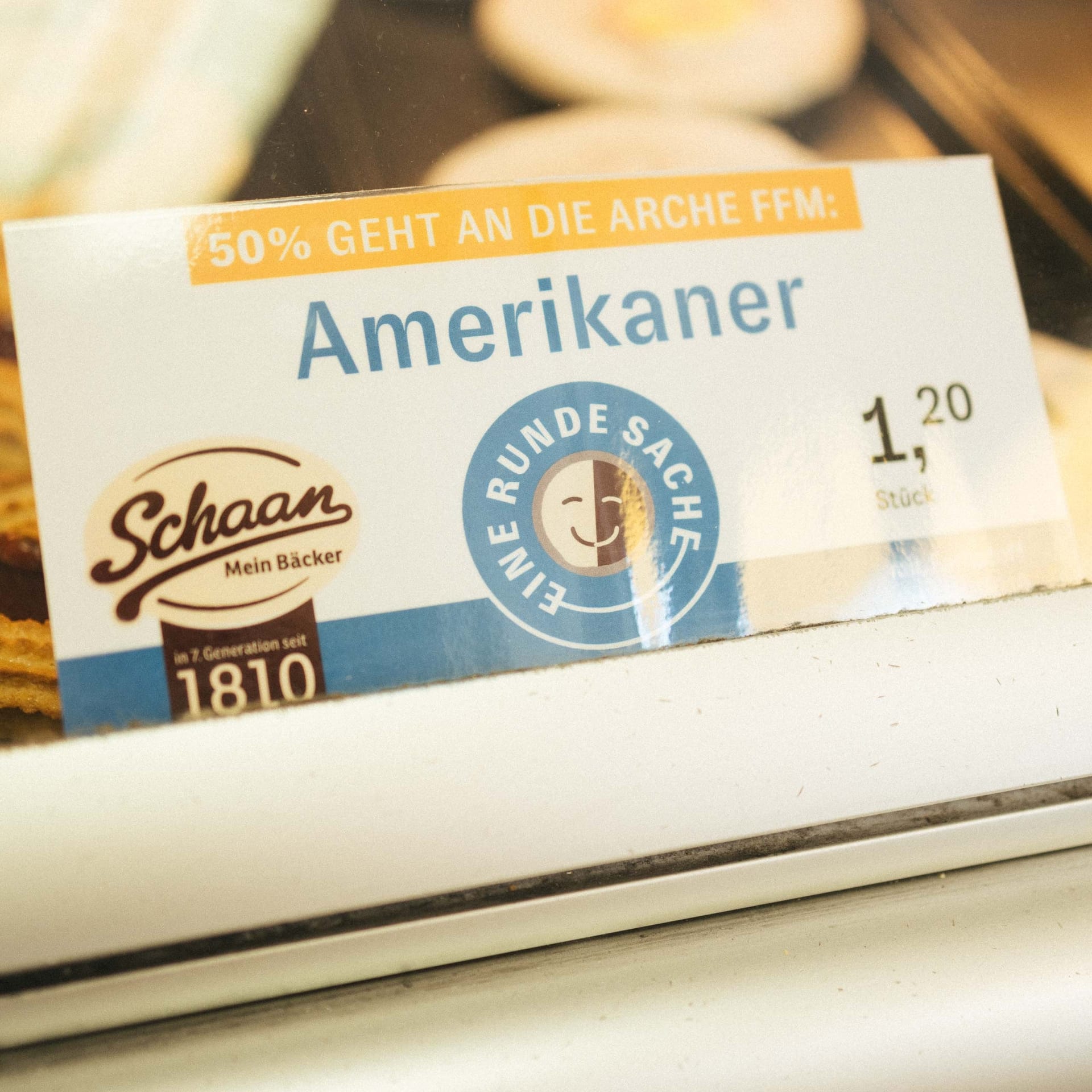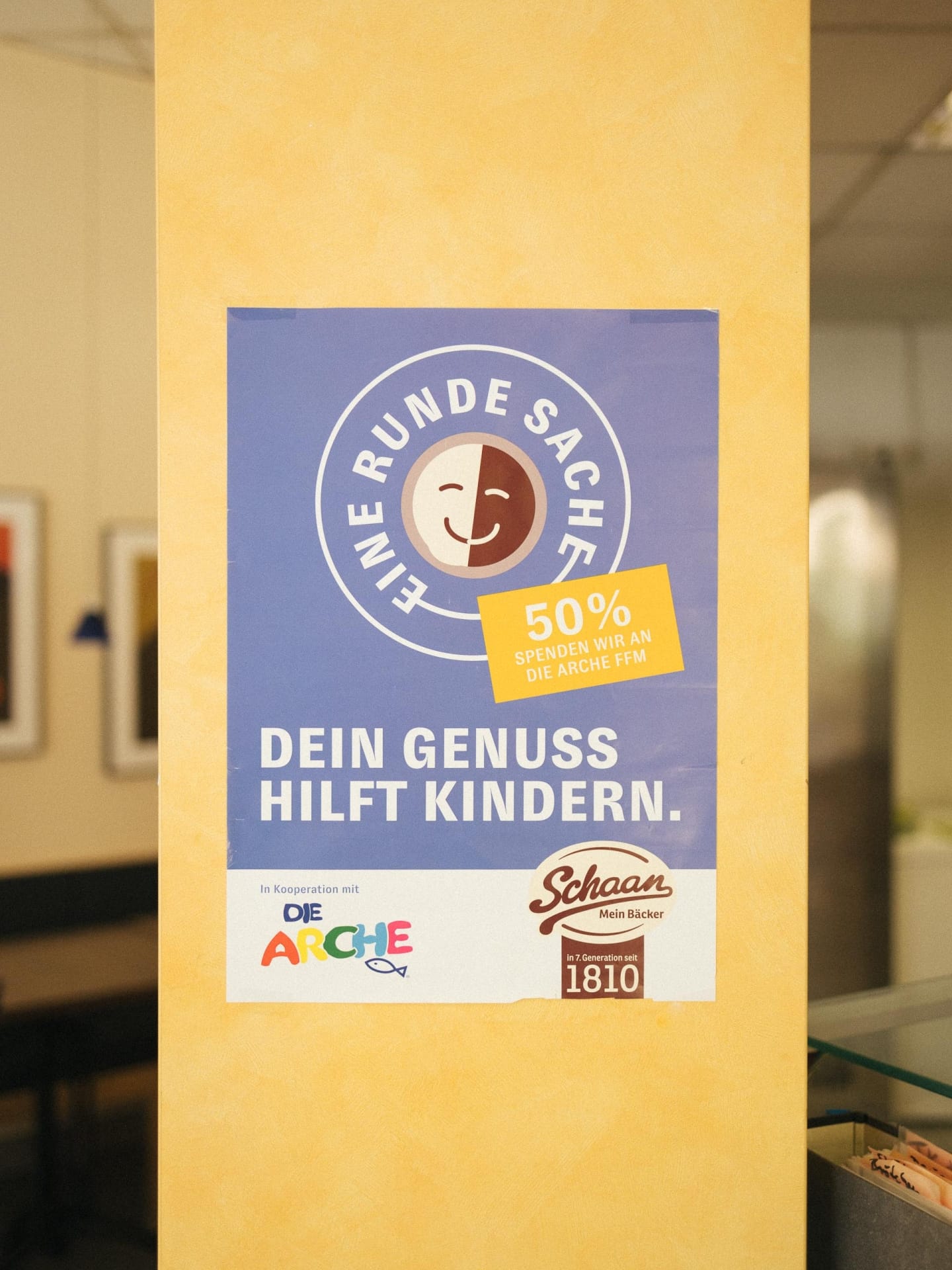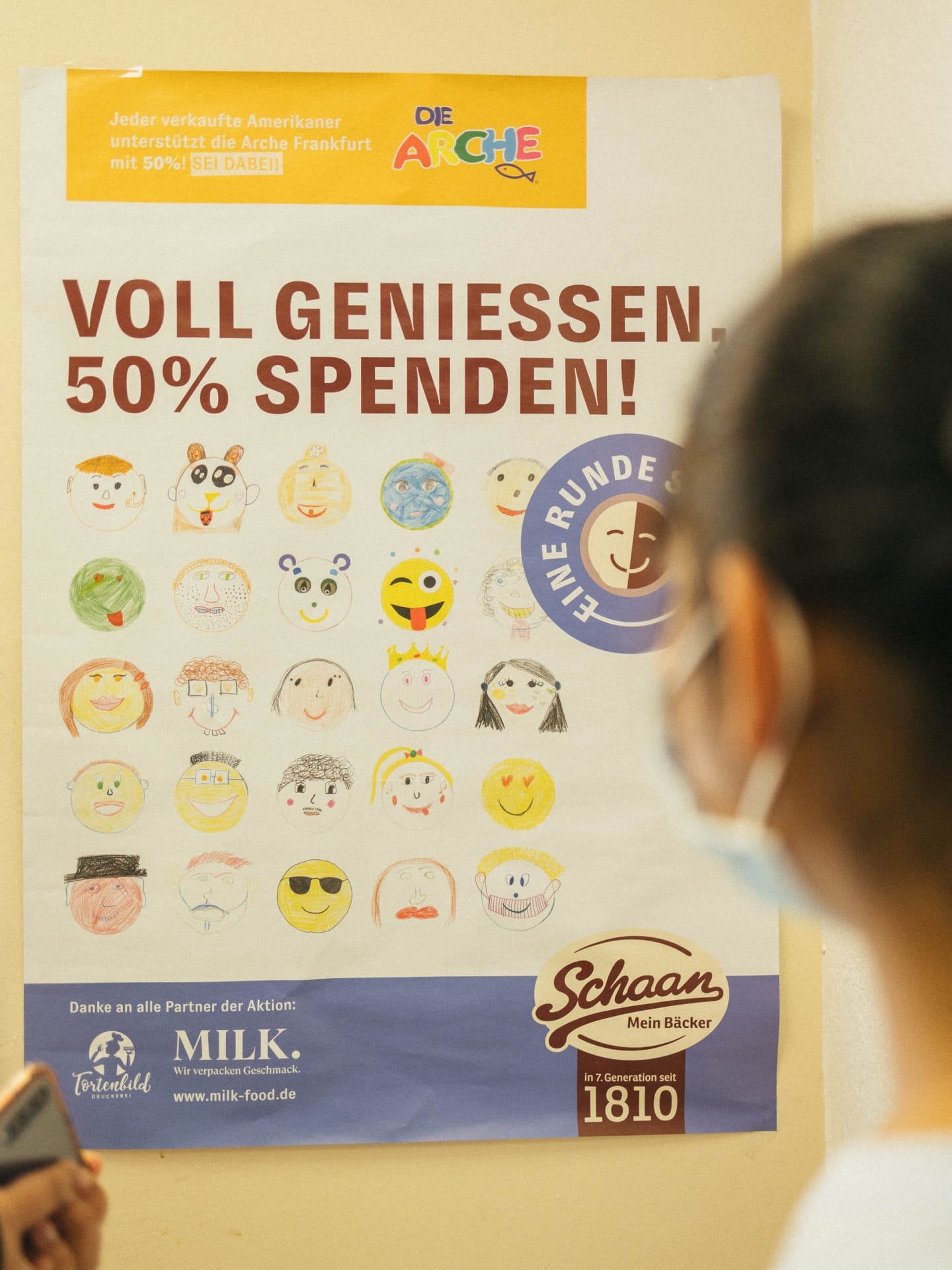 The result is a sticky-sweet gallery of unique works: From funny emojis to bearded contemporaries to simple yet charming characters. In addition to the baked goods themselves, posters were created that drew attention to the donuts fundraiser and featured all the faces in their range.
A whole €2,000 has been raised through the Donuts fundraiser through the sale and an extra support from the Tortenbild Druckerei. We say THANK YOU to everyone who contributed with the donuts fundraiser to make this a really round thing!
We are a food packaging design agency based in Frankfurt am Main. With our specialized team of Design, Consulting and Kitchen, we shape the food packaging of today and tomorrow for some of the biggest brands in Germany. This is a responsible task and highly relevant to society.
When people are asked how they want to live more sustainably, many cite their food consumption and specifically more sustainable packaging solutions. So, as creatives, we are right in the middle of things and, through our creation, we have an influence on what is eaten in the households of the republic or how food is packaged and communicates. In this particular design discipline – the supreme discipline for food & beverages – we have earned a good reputation.
Together with a handful of other top food packaging design agencies, we provide industry and commercial companies with tasteful design and critical advice for more sustainable products.