Nachhatlige
Take-Away Packaging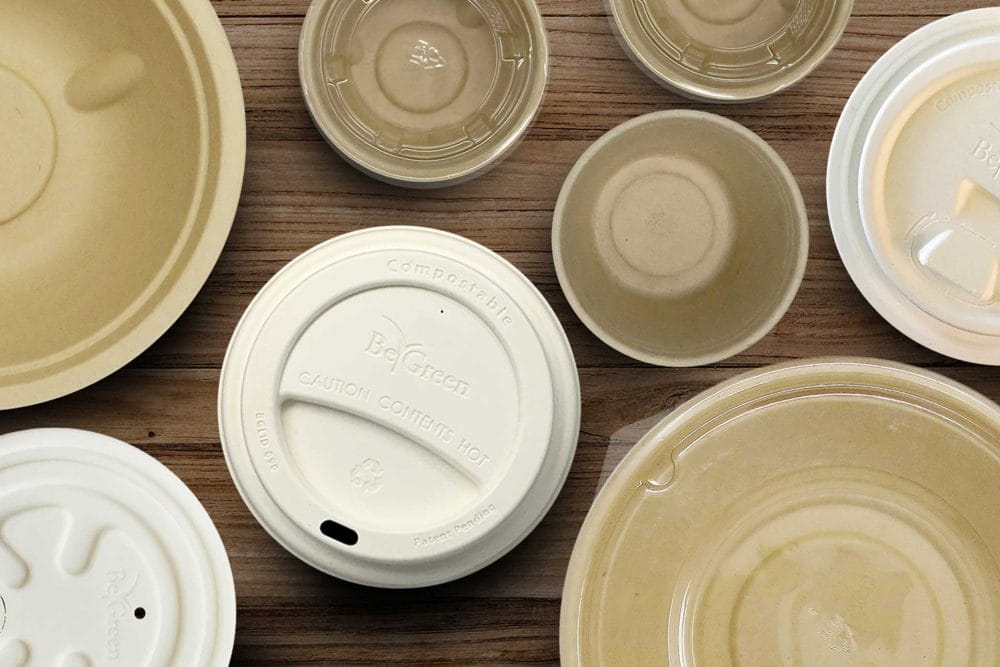 Be Green Packaging
Be Green Packaging's high-quality, compostable packaging is a sustainable solution for restaurateurs and food retailers to package their goods in an environmentally friendly way and provide robust protection. Made from bamboo, bagasse and bulrush, they are suitable for disposal in the in-house compost. The wide product range offers customers not only plates and bowls, but also a selection of recyclable cups and mugs.
#ecofoodpackaging #takeawaypackaging #sustainabletakeaway #recycle
Product Name: Be Green Packaging
Manufacturer: Be Green Packaging LLC
Project status: Concept // Prototype // Ready for market // Ready for series production
Source: Be Green Packaging LLC
Image source: Be Green Packaging LLC
Start your project inquiry directly via e-mail or phone.