Vegetables as packaging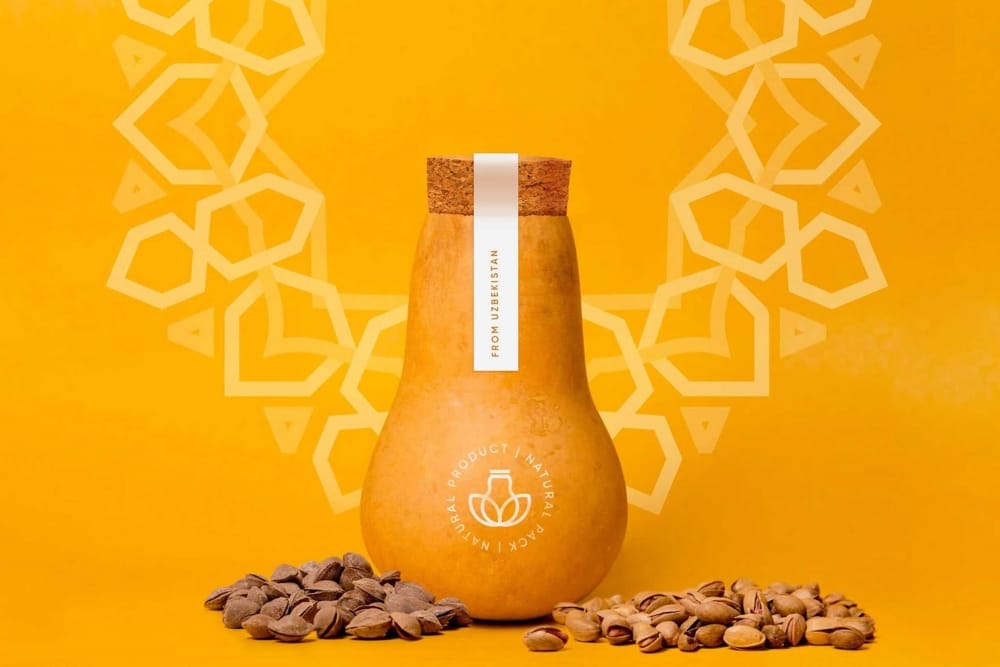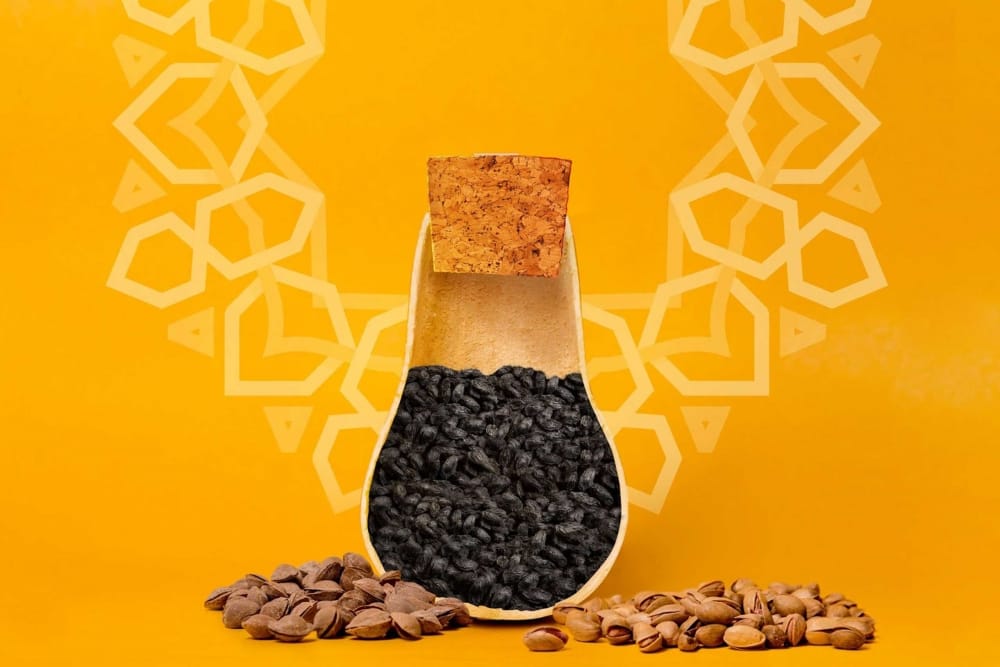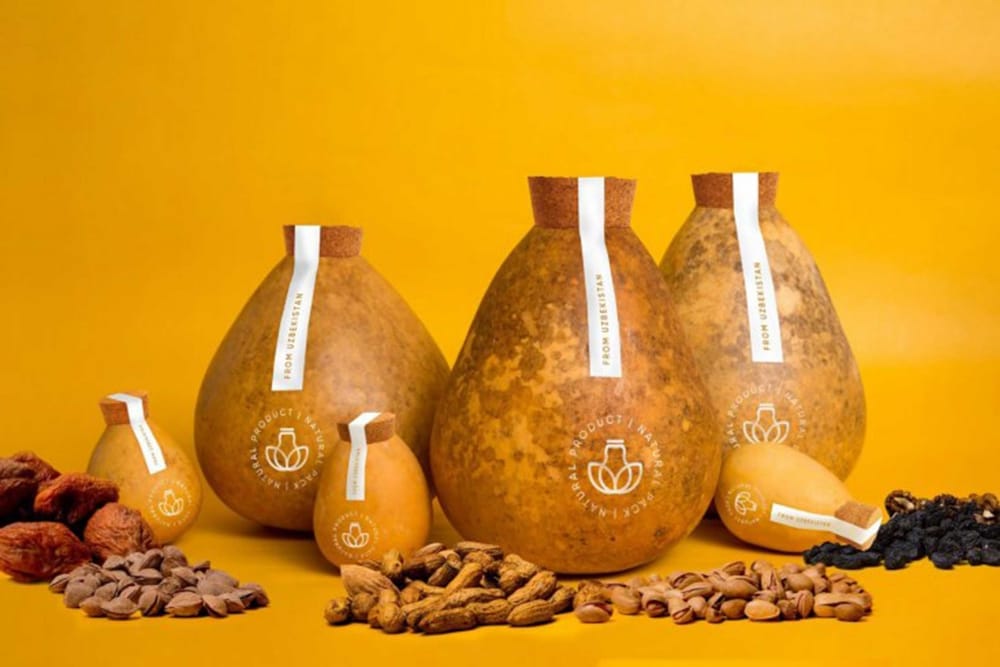 Natural Packaging
for Natural Products
While all over the world new materials are being developed to replace plastic packaging in the fight against environmental pollution, the Uzbek agency Synthesis creative lab has gone its own way – and taken inspiration from the country's history. For centuries, hollowed-out, dried fruits of the langeria, a plant of the cucurbit family, have been used there to store spices and other foods. This natural packaging solution will now be used again to bring the country's many agricultural products, such as dried fruits and nuts, to markets in a unique wrapper. Once sealed with a cork and paper band, the dried pumpkin is a sustainable alternative to plastic packaging with good moisture and light resistance as well as high stability. Plastic takes an average of 300 years to decompose – this organic packaging, on the other hand, is fully composted after just one year in the soil. It goes without saying that each of the naturally grown packages is unique and thus creates an exceptionally natural look on the shelf.
#specialmaterial #naturallygrown #compostablepackaging #impact #localproduction #workforabetterworld
Product name: Natural Packaging for Natural Products
Manufacturer: Synthesis creative lab
Project status: Concept // Prototype // Ready for market // Ready for series production
Source: Packaging of the World
Image source: Packaging of the World
Start your project inquiry directly via e-mail or phone.