Textile shells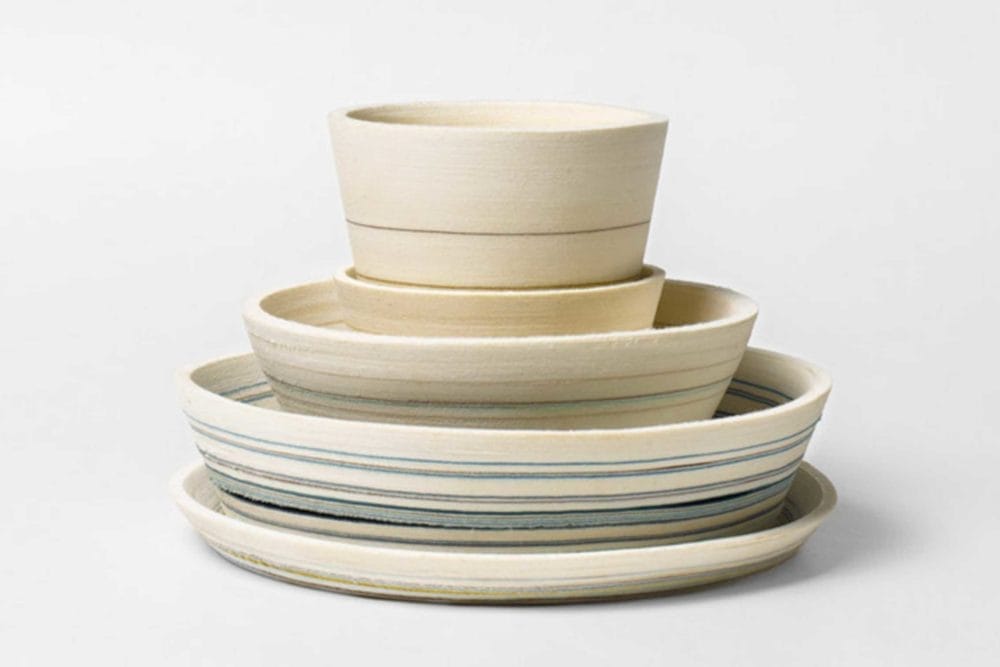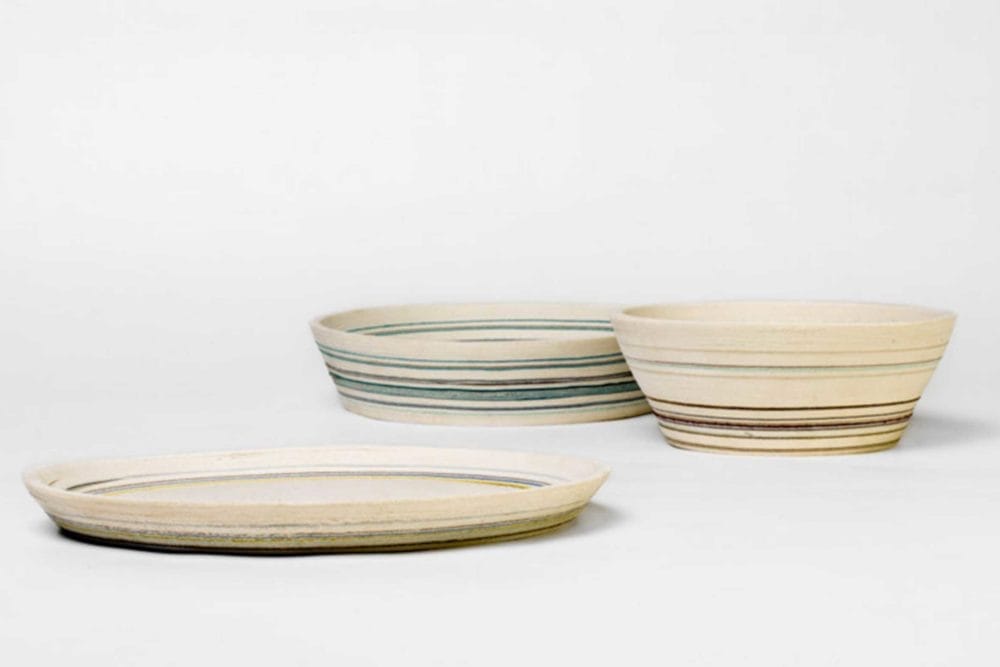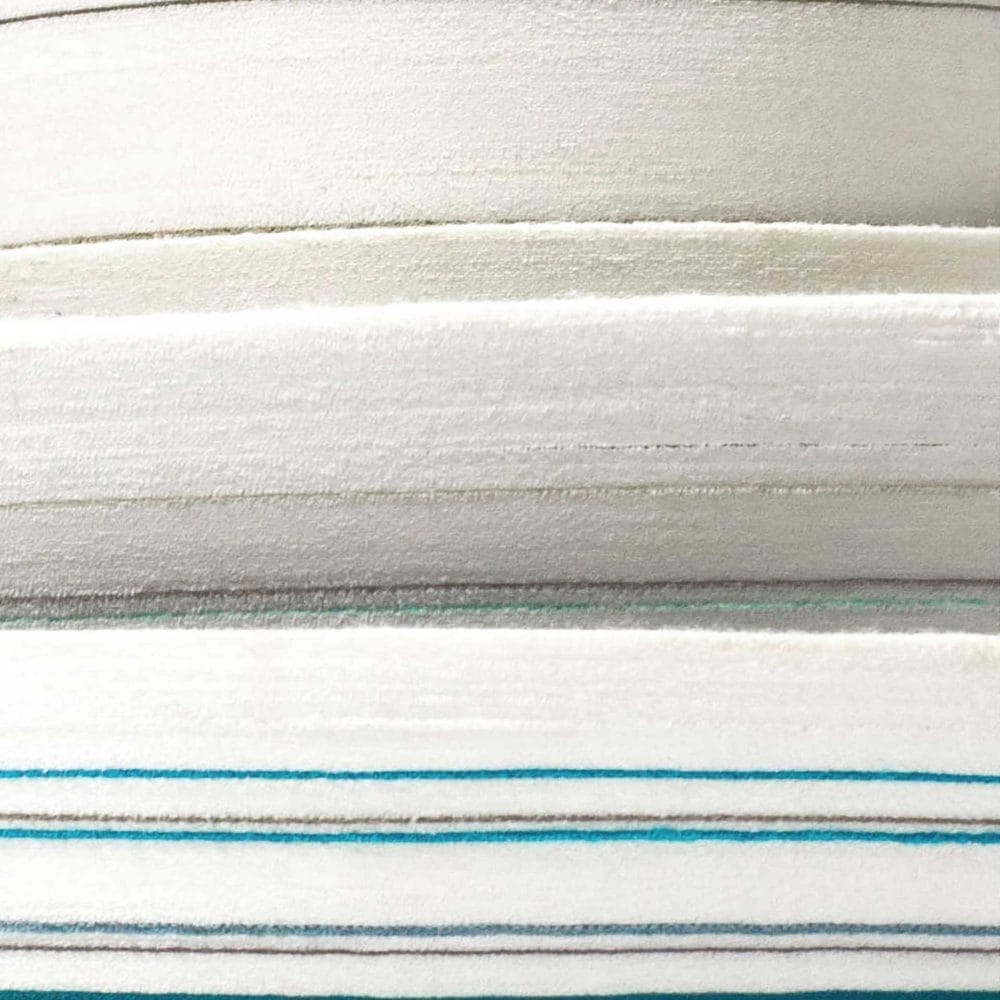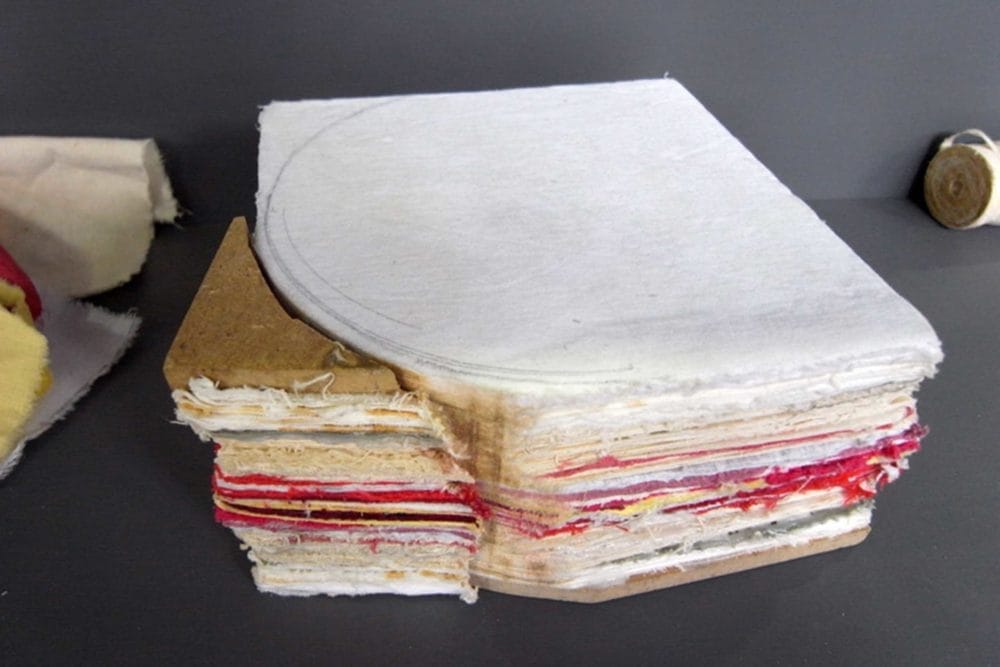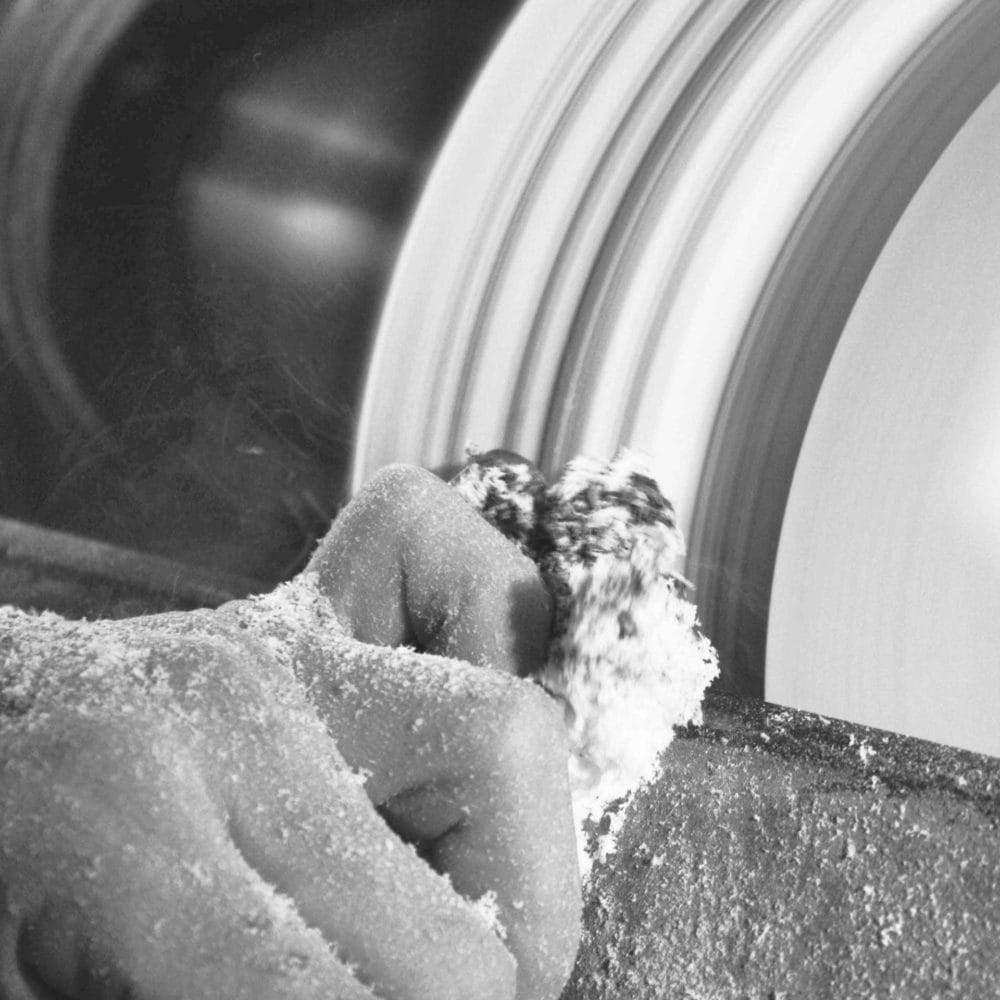 VEIO
The scarf series VEIO, processed by turning, was created by Kathin Morawietz's idea of pressing the layers of old textiles together by a thin layer of glue. In the process, these become a dense block that retains the feel of the fabric and makes it a visually unique piece. Once the material is strong enough, following the traditional woodworking method of turning, the series is shaped and finished on the lathe. The result: the colored layers of fabric run through the shells and their appearance is reminiscent of VEIO, the Portuguese word for vein of rock. The special series is characterized not only by its design but also by its light weight and haptic experience.
#ecofriendly #bethechange #sustainable #biobased #organic #gogreen #newmaterials #wikicells
Product name: VEIO
Manufacturer: Kathrin Morawietz
Project status: Concept // Prototype // Ready for market // Ready for series production
Source: Peters, Sascha: Materialrevolution II. New Sustainable and Multifunctional Materials for Design and Architecture, Basel 2014, p. 95.
Image source: Kathrin Morawietz
Start your project inquiry directly via e-mail or phone.