Kinder Em-eukal
Wild cherry & cool wild berry. Dynamic design relaunch for Kinder Em-eukal.
Kinder Em-eukal cough sweets have been a part of children's adventures for over 40 years. There is now even more to discover on the new Em-eukal packaging design. They taste good, do good and look good.
Services
Packaging design
Additional services
Product range adaptation, final artwork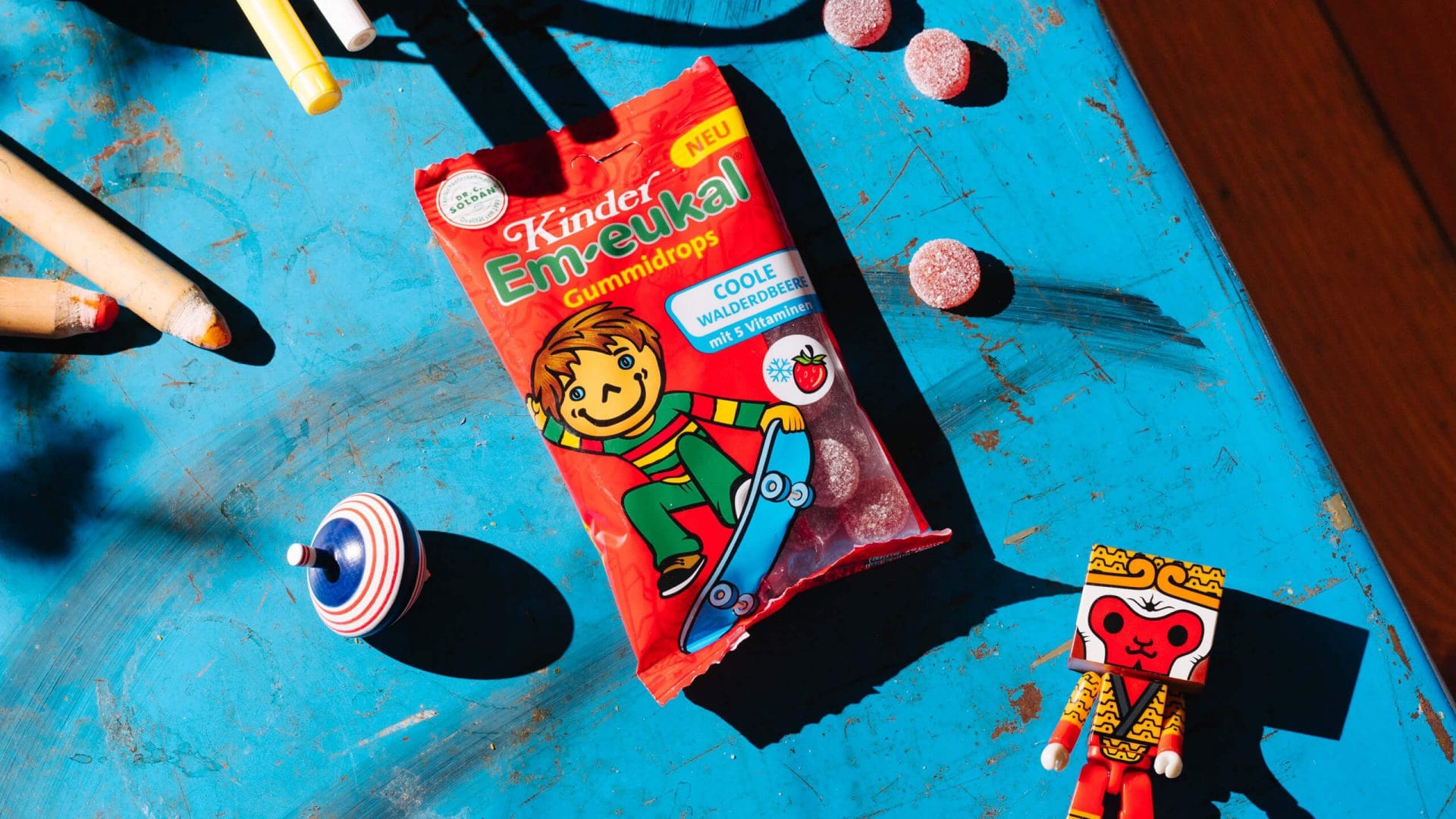 Felix, the face of the brand, has become a true icon across playgrounds, class trips and birthday parties. Kids and adults all love the sweets and gum drops from Dr. C. Soldan.
And we were just as excited when we were given the task of overseeing the dynamic relaunch of the much-loved product range, to mark the launch of the new wild strawberry variety. Cool!
Extra fresh and super fruity – the new gum drops, some of which are candied with menthol sugar, also appeal to older children. So Felix needs to look energetic, brave and full of adventurous spirit, in line with the new flavour profile.
The result: a brand new look showing Felix in a range of poses with his skateboard. Interesting illustrations with child-friendly themes and the fruit for each respective flavour are shown in the background. Kids can go on a journey of discovery while enjoying the unmistakeable taste of wild cherry and wild berries.
We're totally into it.