Kohlah!
Our refreshing vegetable lemonade tastes a little like cinnamon, aniseed, cloves and juniper. It is rich in vitamin C and good for digestion.
Kohl can Kohlah. We bottled the Kohla in glass and are delighted with this grown-up cola with lots of flavor and very little regret. You have to try that. The brand includes five flavors: classic, apple-vanilla, grapefruit, currant and pomegranate.
Customer
MILK. Innovation Lab
Services
Insight, product idea, recipe development, design vision
Additional services
Packaging design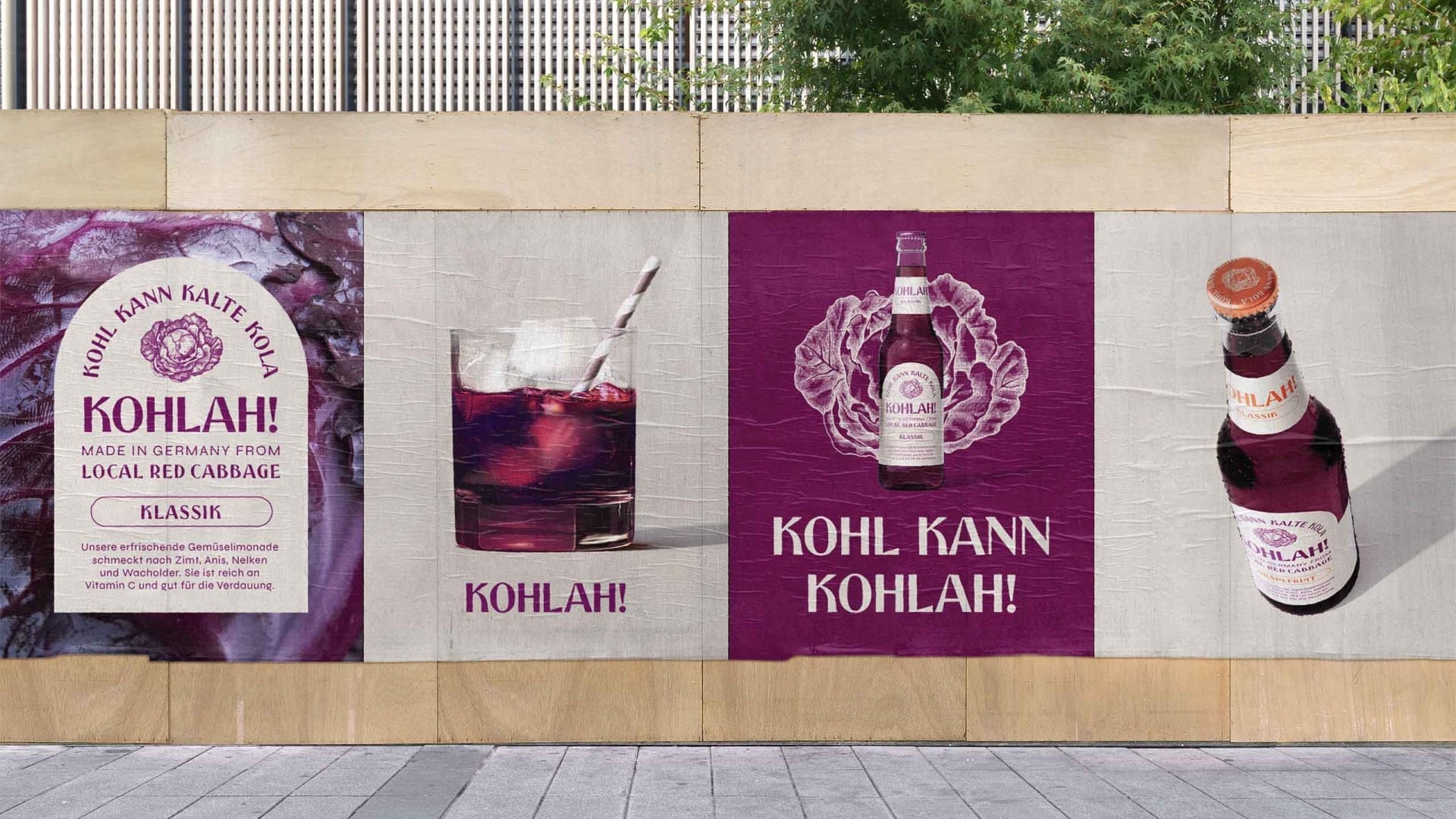 Ihr habt von unserer Kohla aus der Dose bereits in unserem Magazin gelesen. Hier geht es zum Artikel, der alles verändert hat. Wir haben eine Kohl-Gemüselimo kreiert, die ganz wunderbar schmeckt. Die erwachsene Form von Cola könnte man sagen. Nicht weniger köstlich, denn wer kann schon etwas gegen das Original sagen!? Wir haben trotzdem einen Gegenentwurf gewagt. Majestätsbeleidigung? Entscheidet selbst.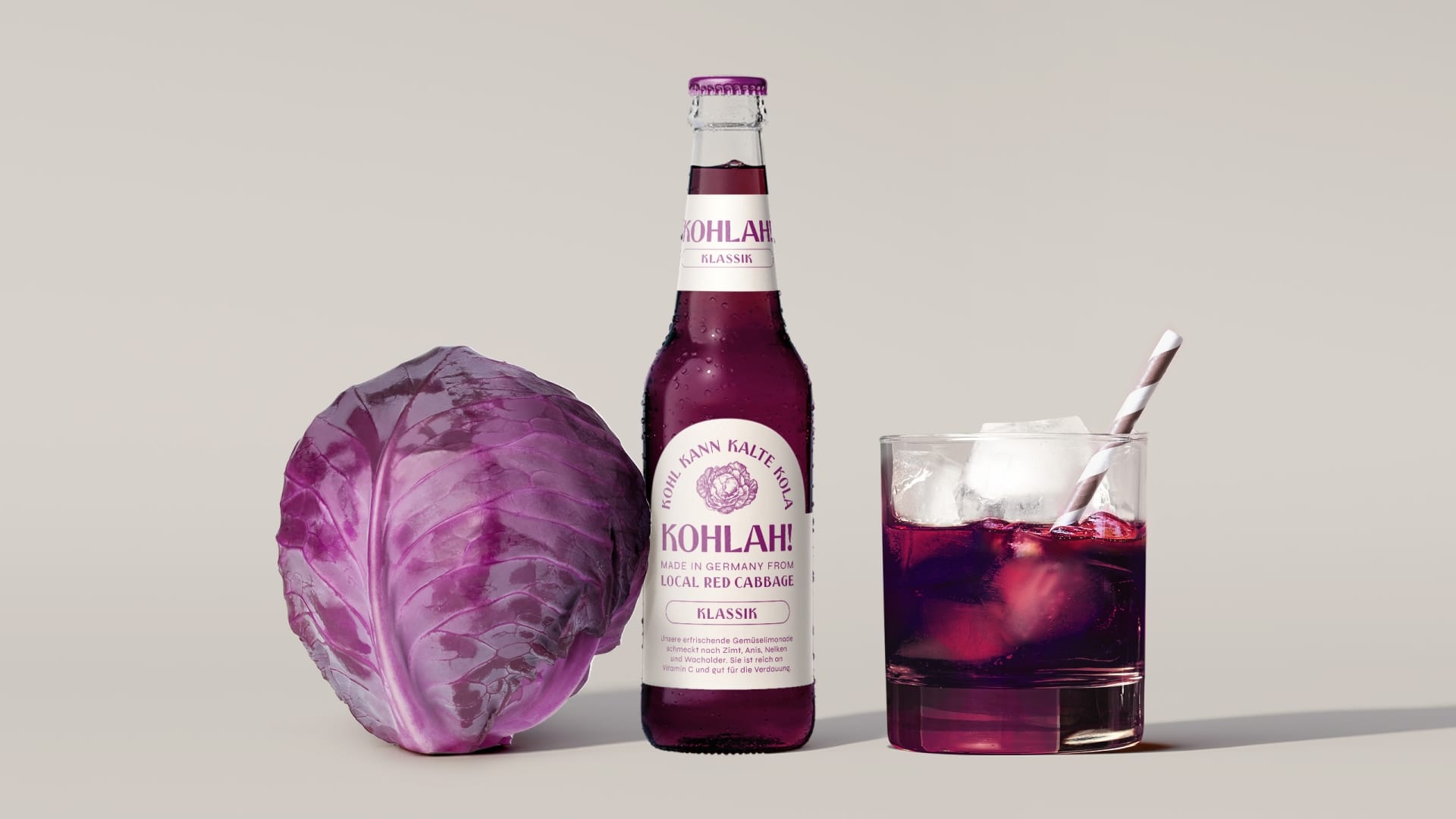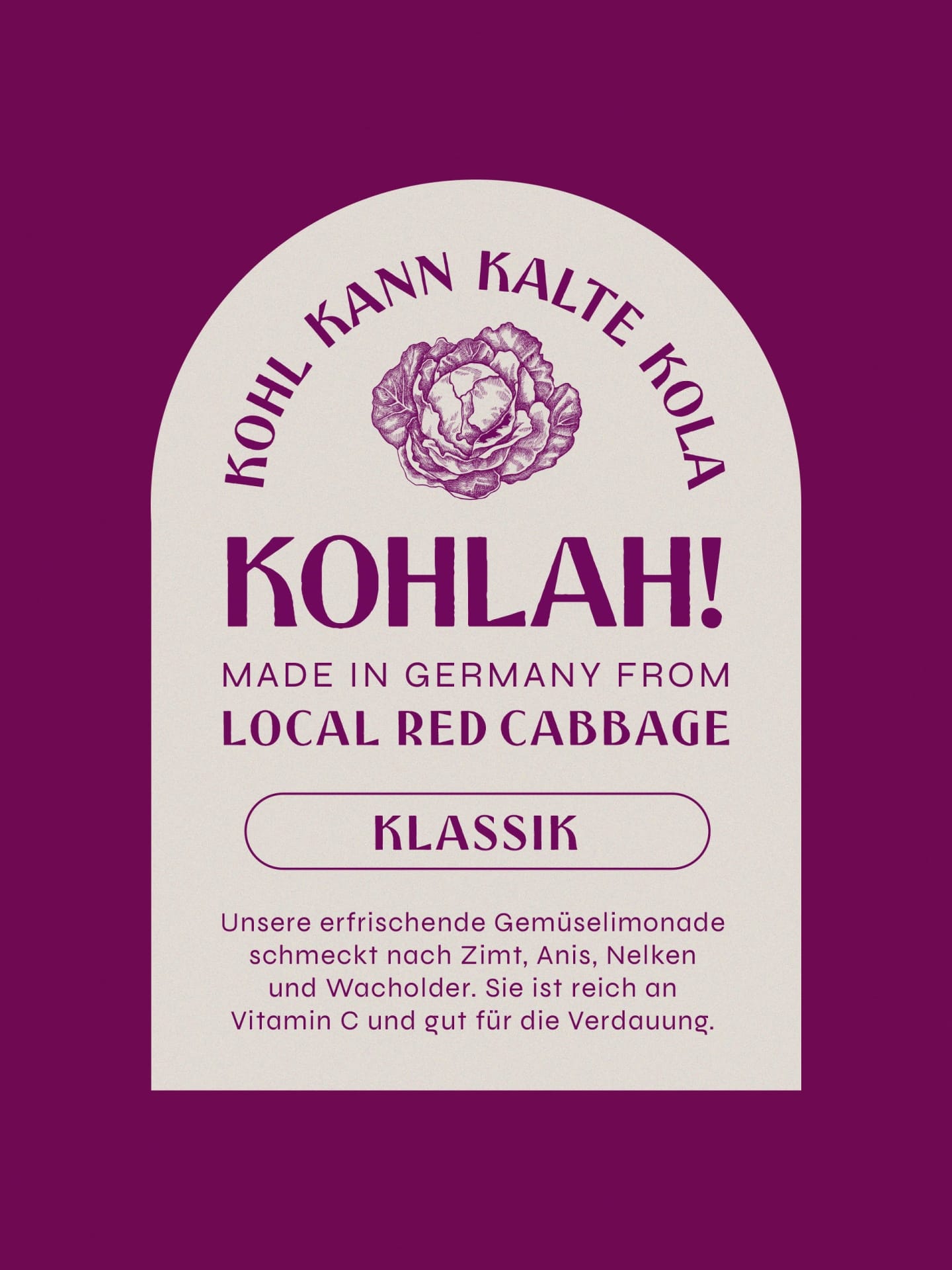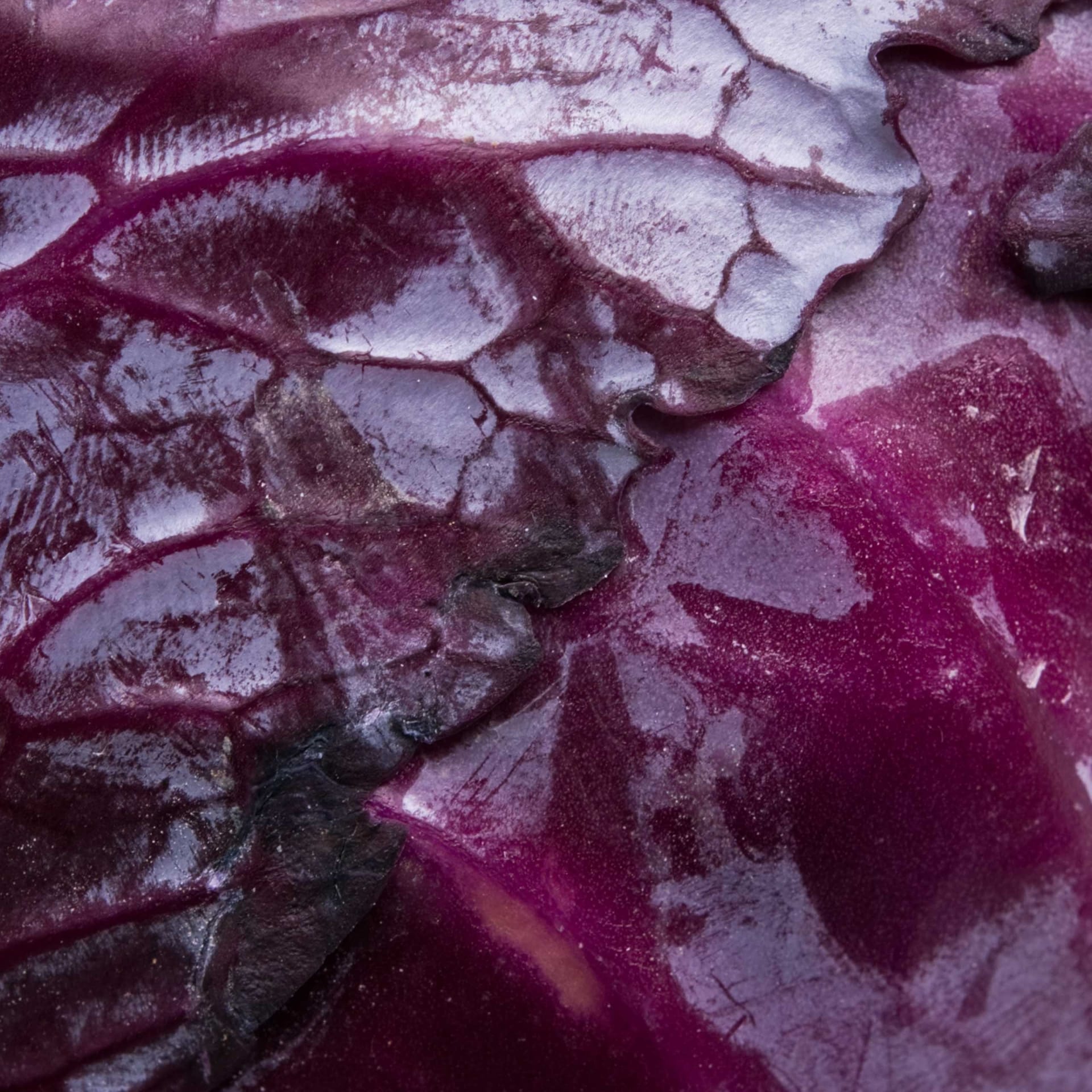 Unsere erfrischende Kohl-Gemüselimonade schmeckt ein wenig nach Zimt, Anis, Nelken und Wacholder. Sie ist reich an Vitamin C und gut für die Verdauung.
Fancy a tasting and presentation of the brand in your company? Just contact us by e-mail or phone and we will start something big together.