Spoonful
Superfood Nut Crunchy.
Nut Crunchy. Grain-free, super functional and really tasty. With this premium product for your start into the day, no wish remains unfulfilled.
Customer
Dr. Mellany Galla
Services
Packaging design, product range adaptation, final artwork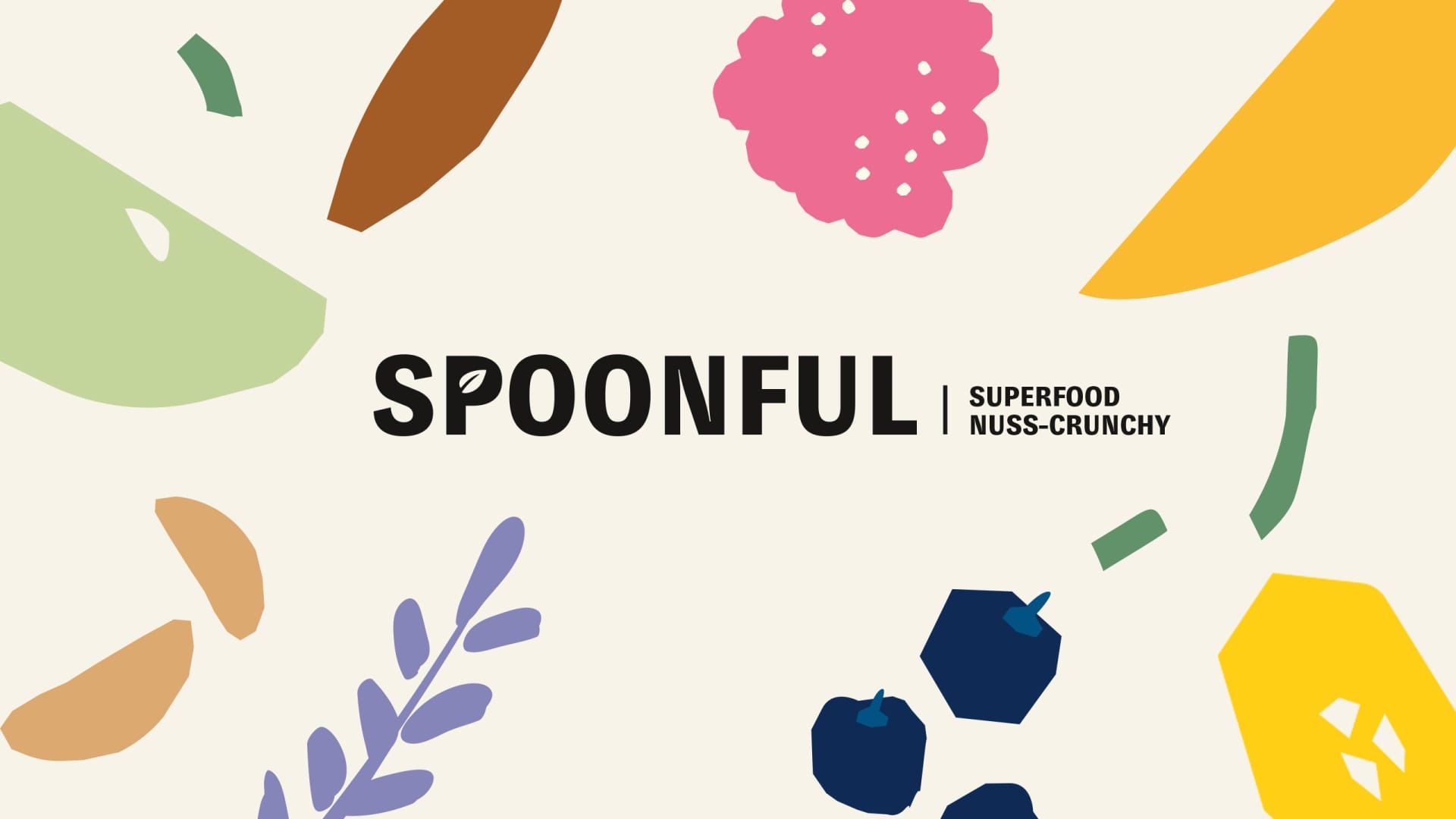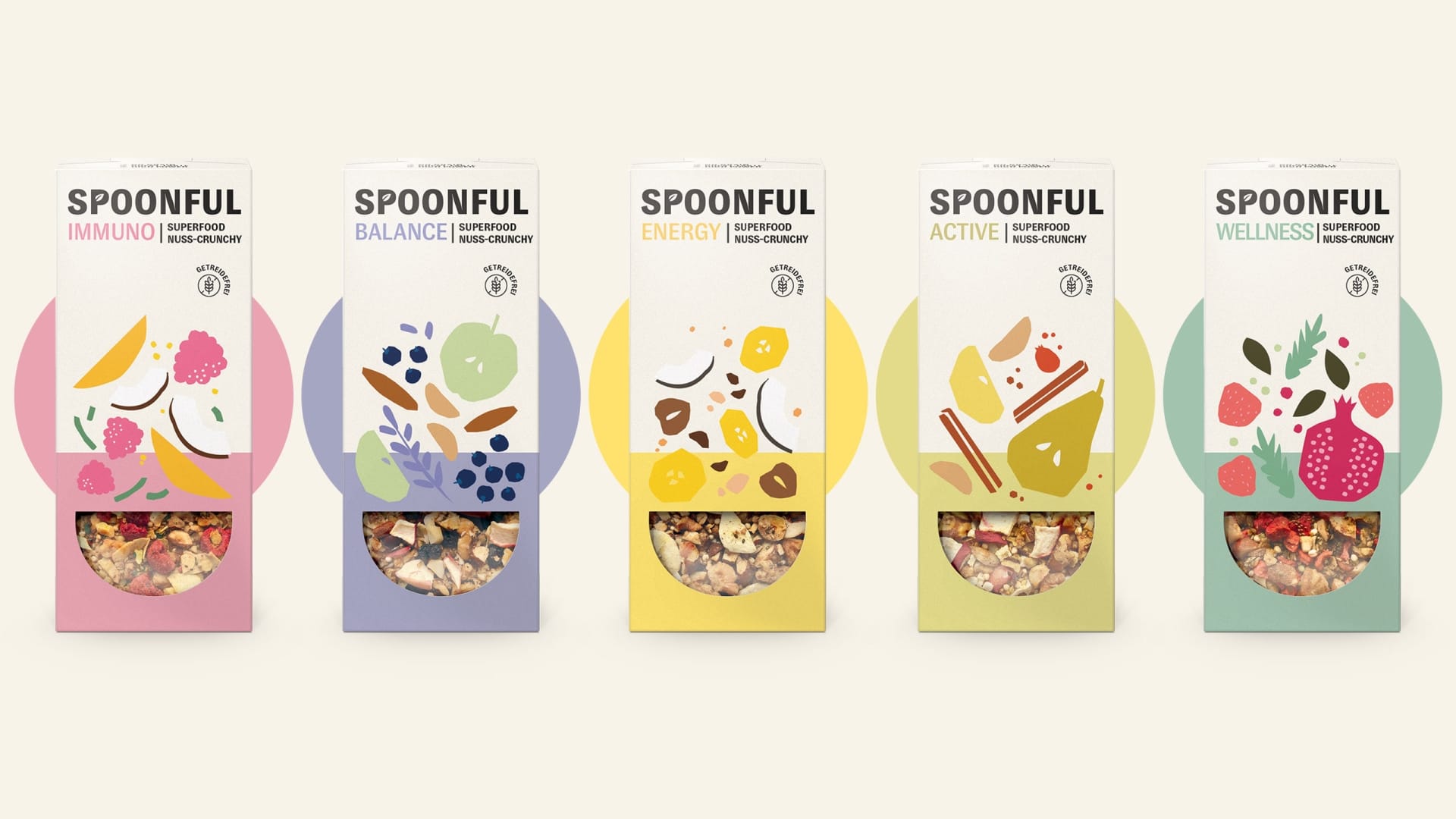 More than just a nut crunchy
Food is the fuel our body needs. The Superfood Nut Crunchies from "Spoonful" consist of a unique blend of walnuts, almonds, hazelnuts and buckwheat flakes with chia seeds and quinoa, which are mixed with different fruits, valuable superfoods and aromatic spices depending on the variety. Crunchies from Spoonful are grain-free, high in fiber, and made with quality ingredients to give you the boost you need.
Whether it's more relaxation, support for healthy joints or for your immune system – "Spoonful" offers you the right variety for each of your needs with five enjoyable Chrunchies.
HIGH QUALITY INGREDIENTS
NATURAL SUPERFOODS
CLEAN PLANTWISE
GOODS FREE
WITHOUT INDUSTRIAL SUGAR
HIGH FIBER CONTENT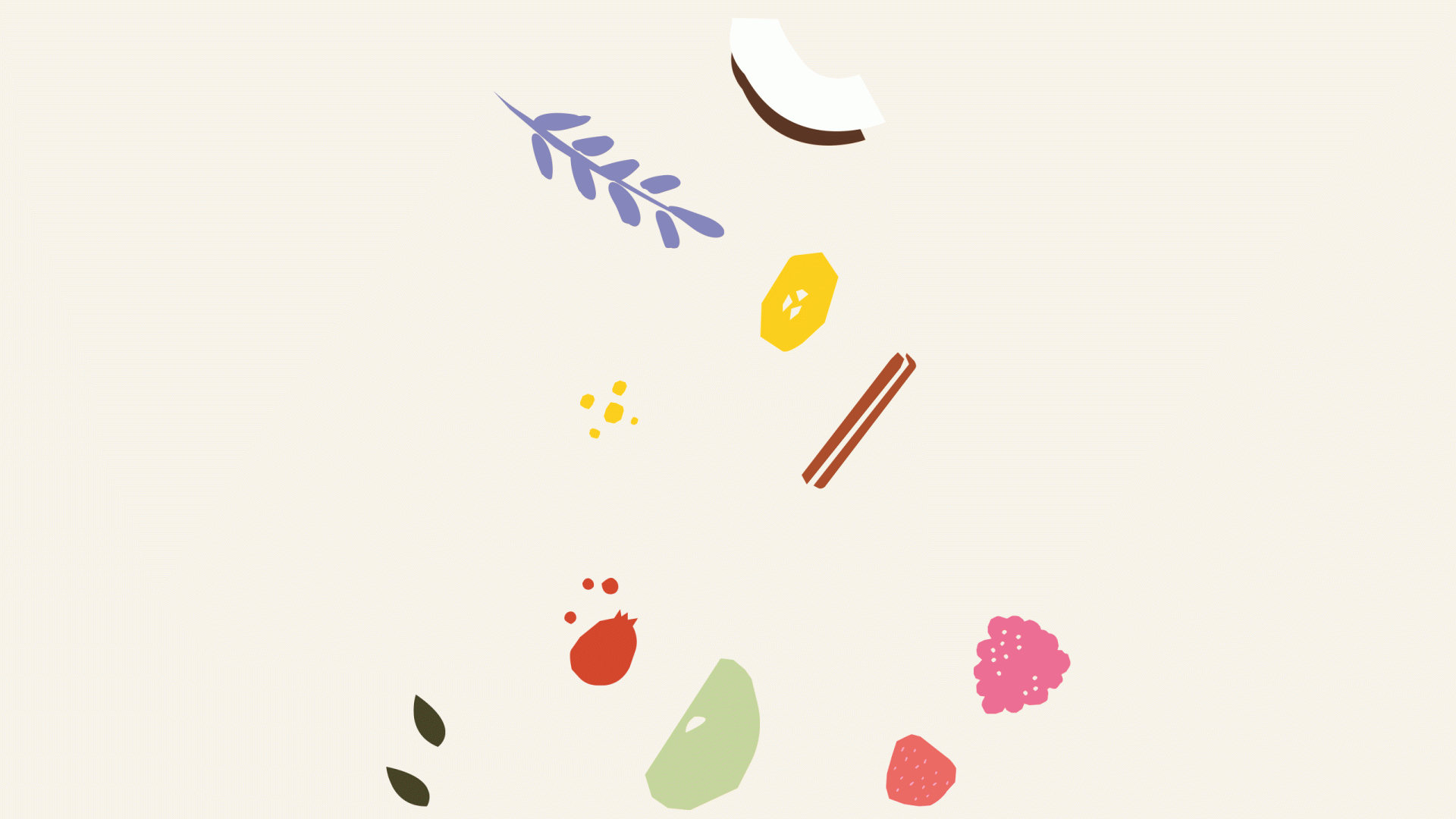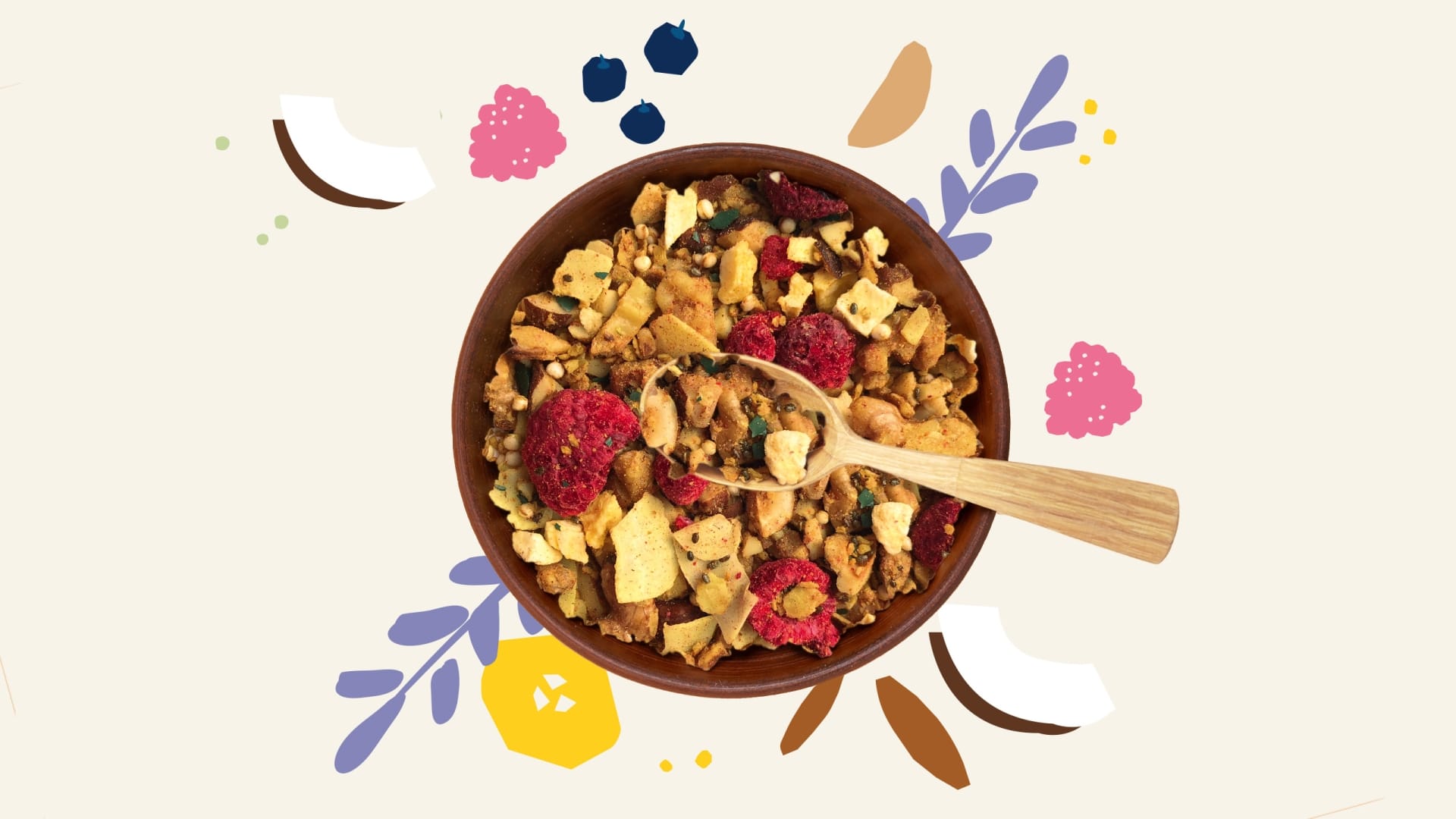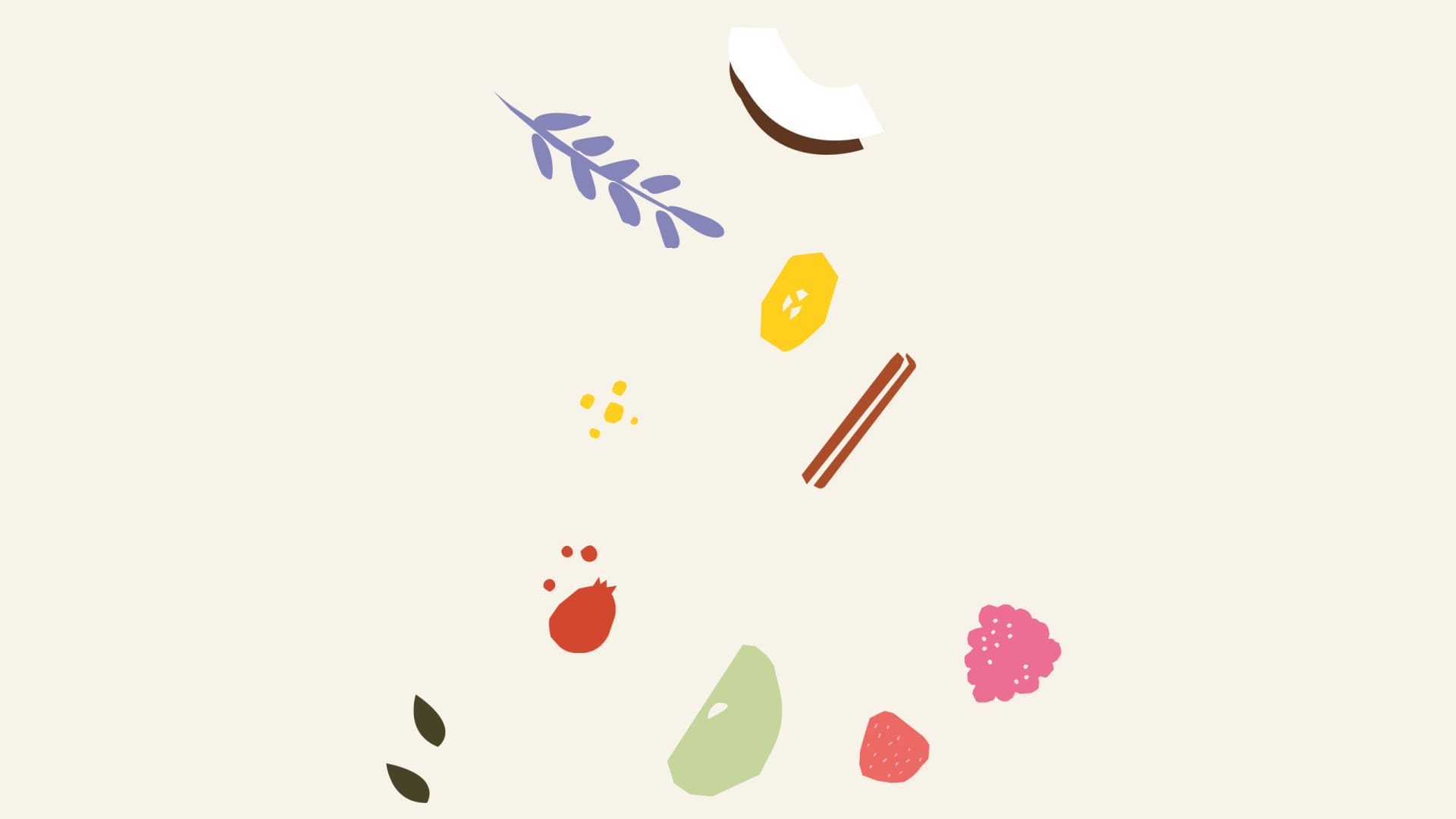 Founder Dr. Mellany Galla knows from her medical experience as a physician which essential nutrients are important for the demands of everyday life and support your well-being and health.
Developed by a medical professional
The varieties of "Spoonful" are real all-rounders and contain, among other things, vitamin C & E, magnesium, as well as iron and selenium, which come from natural, vegetable sources. With "Spoonful" we want to make it easy for everyone to enjoy delicious crunchies and get important minerals and nutrients at the same time.