Water-Energy-Food
The increasing complexity of the social and economic system with further increasing interdependencies of the individual subsectors (water, energy, agriculture, transport, etc.) increasingly requires systemic approaches to transformation. According to the United Nations, the water-food-energy nexus is key to the sustainable development of our societies. Demand for all three is increasing, driven by a rising global population, rapid urbanization, changing dietary habits and, of course, overall economic growth. And since agriculture is now not only the largest consumer of the world's freshwater resources, but also accounts for more than a quarter of the energy consumed worldwide for food production and supply, the solutions lie precisely in thinking about these areas together.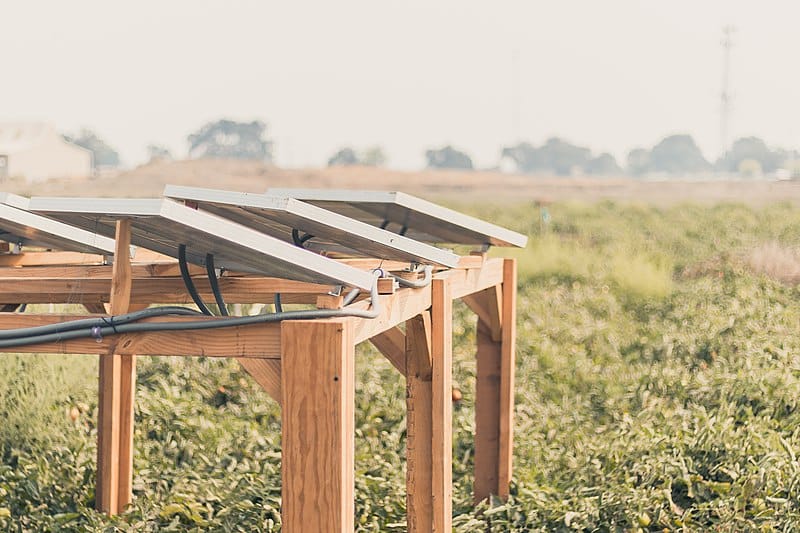 A promising approach in this context is agriphotovoltaics, i.e. the simultaneous use of land for crops and for solar power production. The benefits of increased land efficiency are obvious: solar power production is expanded while fertile land is preserved and used for agriculture. What's more, arable crops are protected from drought damage and weather effects such as hail damage or heavy rain. Also, the solar panels reduce the evaporation rate and foil tunnels can sometimes be replaced.
This counteracts the trend of desertification and soil degradation. For example, the world's largest agri-PV plant is located on the edge of the Gobi Desert in China: berries are grown under solar modules with a capacity of 700 MW. And in the Indian state of Maharasthra, up to 40 percent higher yields of tomatoes and cotton can be achieved under Agri-PV systems due to shading and thus lower evaporation.
Photo: Wikimedia Commons