Recyclable and plant-based pouches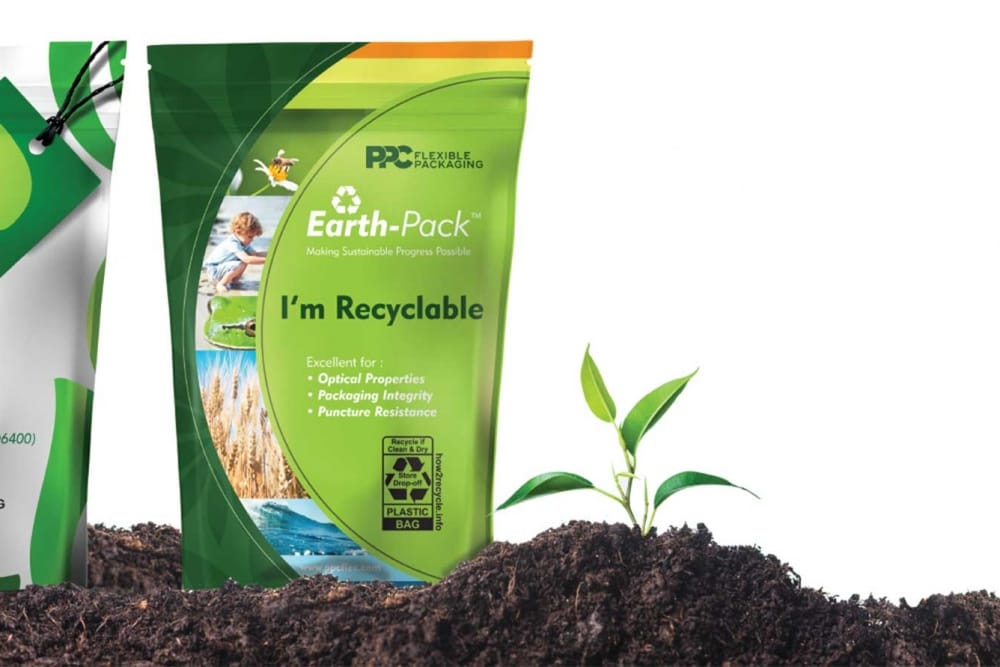 Earth Pack & Bio Pouch
With the introduction of the sustainable PPC Green™ range, PPC Flexible Packaging is breaking new, sustainable ground. Ecologically designed products include Earth Pack™, a fully recyclable stand-up pouch, and its compostable Bio-Pouch™ counterpart. The latter is made from plant-based PLA from annually renewable resources and is biodegradable in industrial composting facilities according to ASTM D6400 conditions.

PPC Flexible Packaging strives to set a clean, green standard for the packaging industry. As part of the environmentally friendly expansion of its product range, the manufacturer has therefore also optimized the sustainability of its six production sites: Recycling and reusing raw materials and packaging, improving air and water consumption, and using regenerative thermal exhaust air purification systems all contribute to the improved eco-balance.
#sustainable #pouch #compostable #plantbased
Product Name: Earth Pack™ & Bio-Pouch™
Manufacturer: PPC Flexible Packaging, LLC
Project status: Concept // Prototype // Ready for market // Ready for series production
Source: PPC Flexible Packaging, LLC
Image source: PPC Flexible Packaging, LLC
Start your project inquiry directly via e-mail or phone.