Lighter plastic due to special shape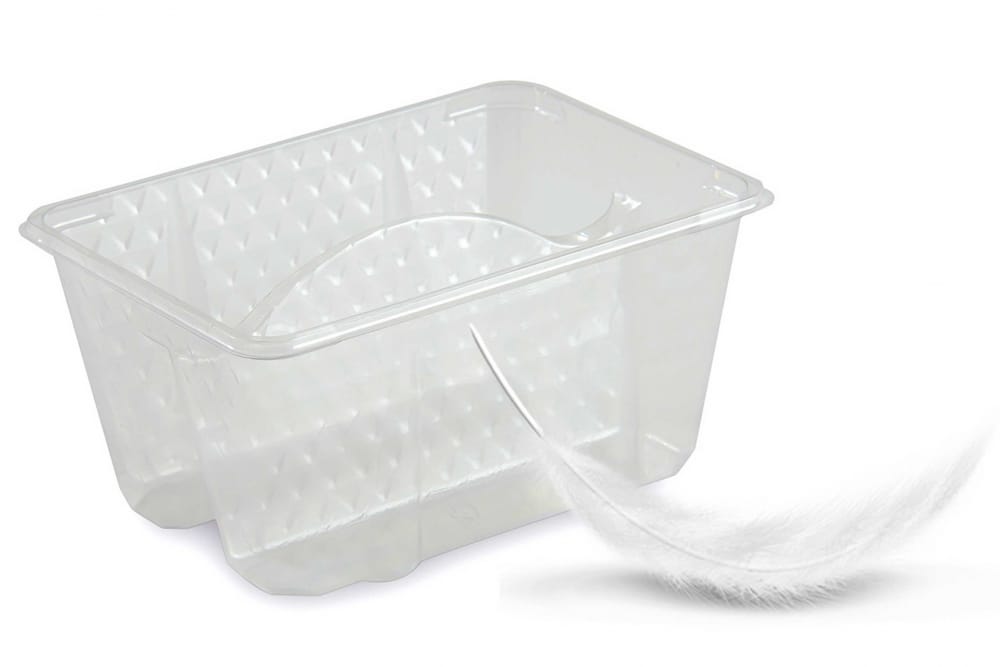 KPL Cirrus™
UK thermoforming packaging company Kingsmoor Packaging has launched a weight reduction initiative called KPL™ Cirrus. This pursues the goal of producing plastics as sustainably as possible. The company has not only improved the recycled content and recyclability of its products, but also explored how to make them lighter and more efficient without losing stability and practicality. Research was carried out into design methods from the point of view of how the process of thermoforming plastics can be optimized. KPL Cirrus™ works by creating a unique pattern in the sidewall of the container that forms a series of many small pockets where the material easily gets stuck over and over again as the container is formed. This in turn creates stronger sidewalls with less material, resulting in a much lighter yet stronger package.
Product Name: KPL Cirrus™
Manufacturer: Kingsmoor Packaging Ltd
Project status: Concept // Prototype // Ready for market // Ready for series production
Source: Kingsmoor Packaging Ltd
Image source: Kingsmoor Packaging Ltd
Start your project inquiry directly via e-mail or phone.