Birch bark antiseptic containers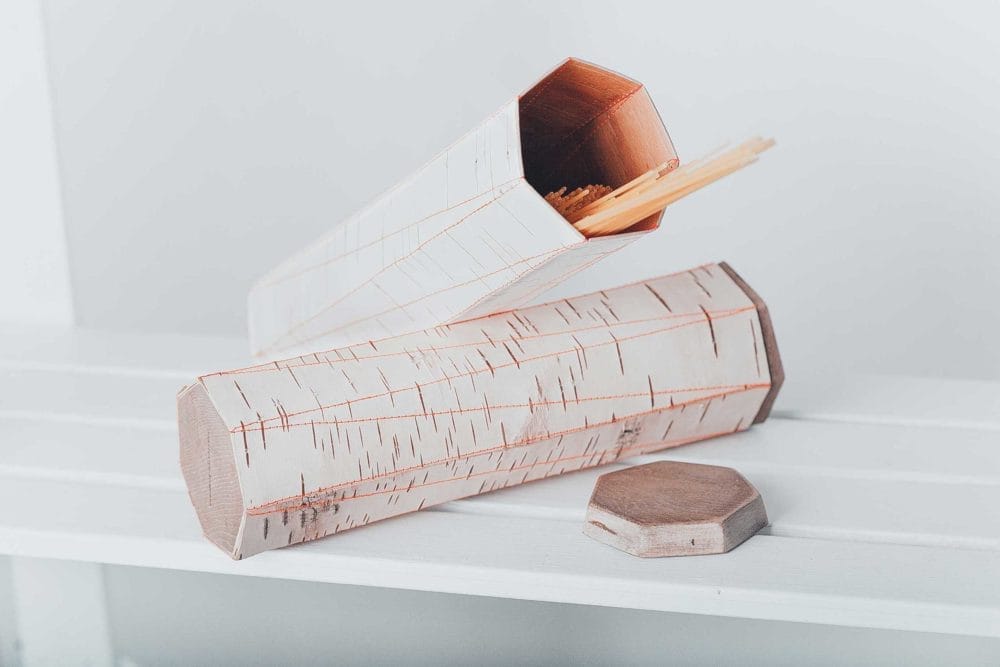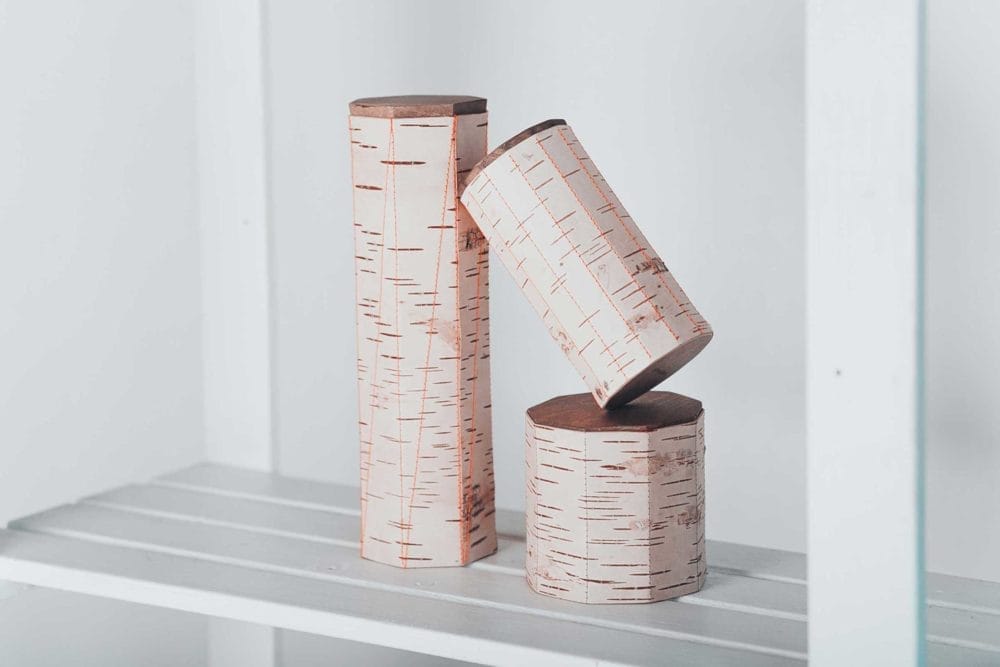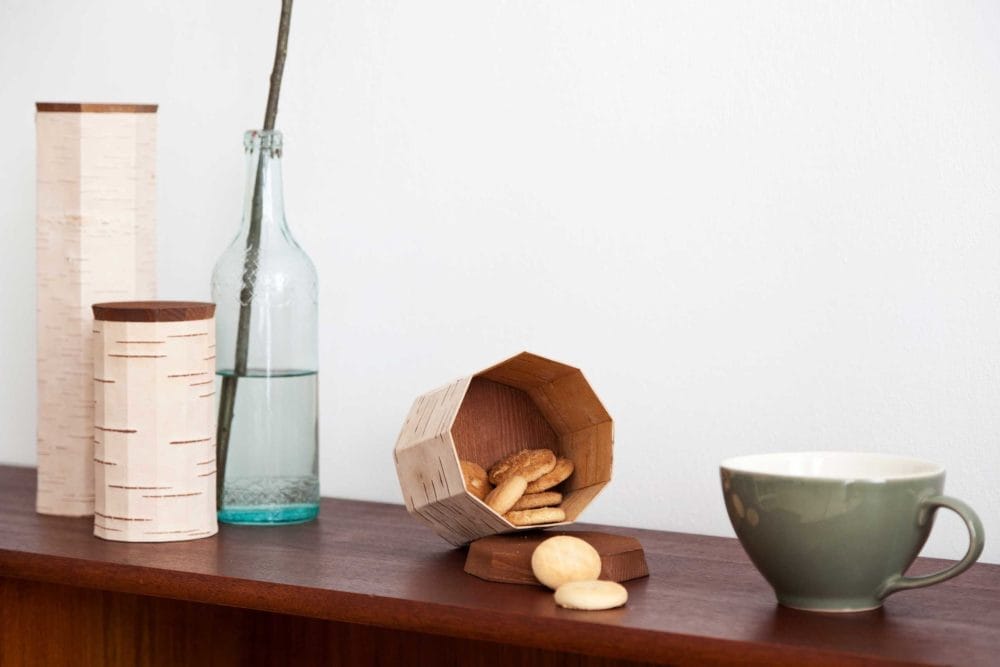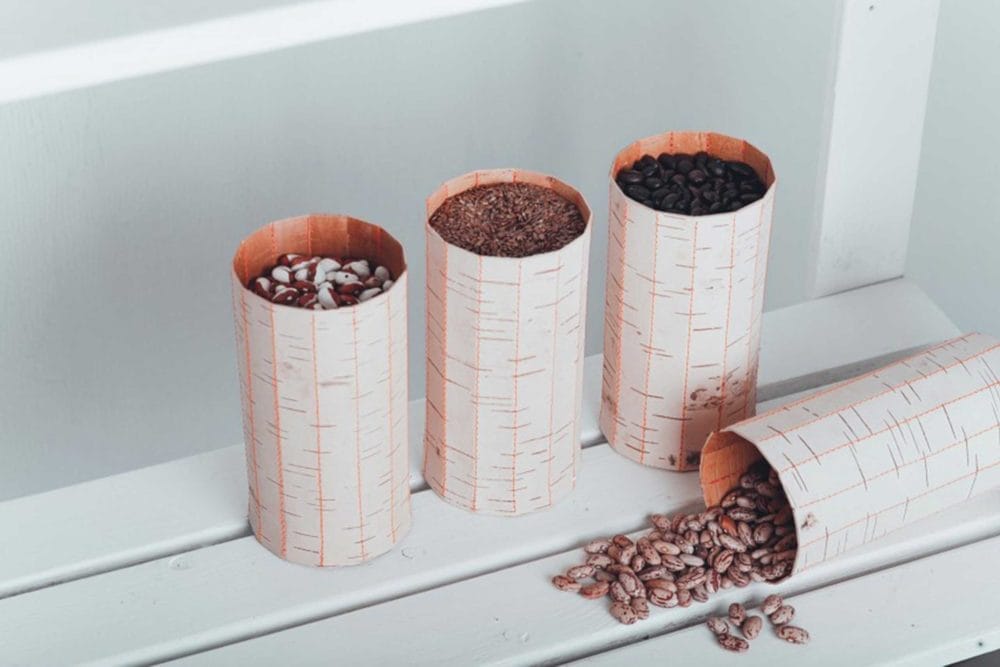 Tuesa
Anastasiya Koshcheeva's storage boxes "Tuesa" are truly unique due to the natural birch bark and regional cedar wood. The oils contained in the natural materials ensure a long freshness of the stored food. The modern design was developed and handmade in Siberia. The aesthetic and practical focus is especially on the birch bark, which brings enough strength even without additional layers, as well as antiseptic effect. The insulating cans can be cleaned with both water and detergent after use and reused.
#pioneersofchange #sustainabledesign #changemaker #materialconcept #smallbusiness #plasticfree #naturelovers #innovation
Product Name: Tuesa
Manufacturer: Anastasiya Koshcheeva
Project status: Concept // Prototype // Ready for market // Ready for series production
Source: Peters, Sascha; Drewes, Diana: Materials in Progress. Innovations for Designers and Architects, Basel 2019, p. 84.
Image source: Anastasiya Koshcheeva
Start your project inquiry directly via e-mail or phone.