Corn starch edible packaging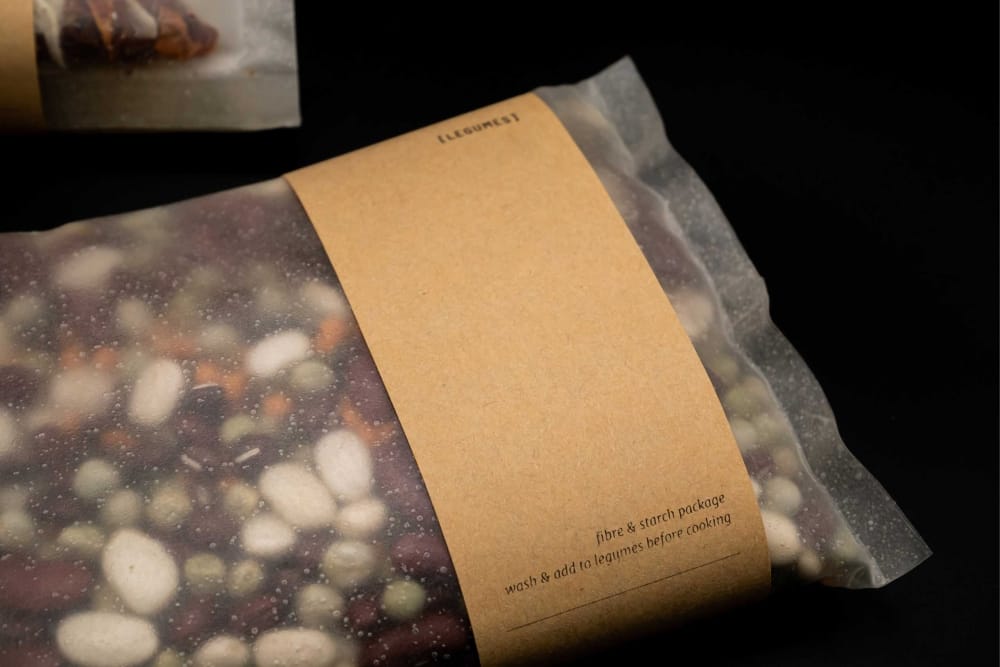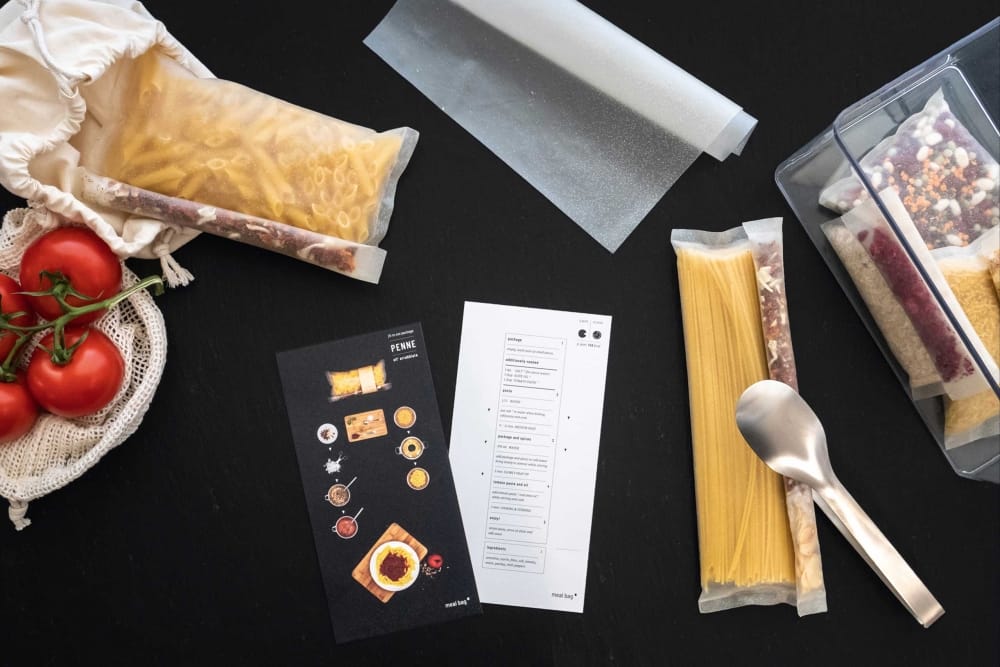 Meal Bag
Packaging as part of the food chain instead of waste – based on this idea, product designer Amelie Graf has developed a concept to reduce packaging waste. The result is Meal Bag – an edible food packaging. In this way, the designer wants to contribute to a rethinking of the way we deal with packaging as well as to an increased appreciation of materials. The corn starch-based material is similar in composition to paper, but is edible. It is airtight and resistant to moisture to a certain extent. In hot water, however, the packaging dissolves and can simply be added to meals. Before further processing, it is simply washed like vegetables and acts as a sauce binder during cooking, for example. The material can thus become a supplier of dietary fiber and energy. If the packaging is not used as food, it can simply be composted; it weathers in a short time. This offers many opportunities for a closed material cycle. The consumer decides how he wants to close it.
#biodesign #noplastic #biomaterial #sustainable #sustainablefuture #bioplastic #algae #edible #compostable #ecofriendly #green
Product Name: Meal Bag
Manufacturer: Amelie Graf
Project status: Concept // Prototype // Ready for market // Ready for series production
Source: Amelie Graf
Image source: Amelie Graf
Start your project inquiry directly via e-mail or phone.