Plastic bottle thermos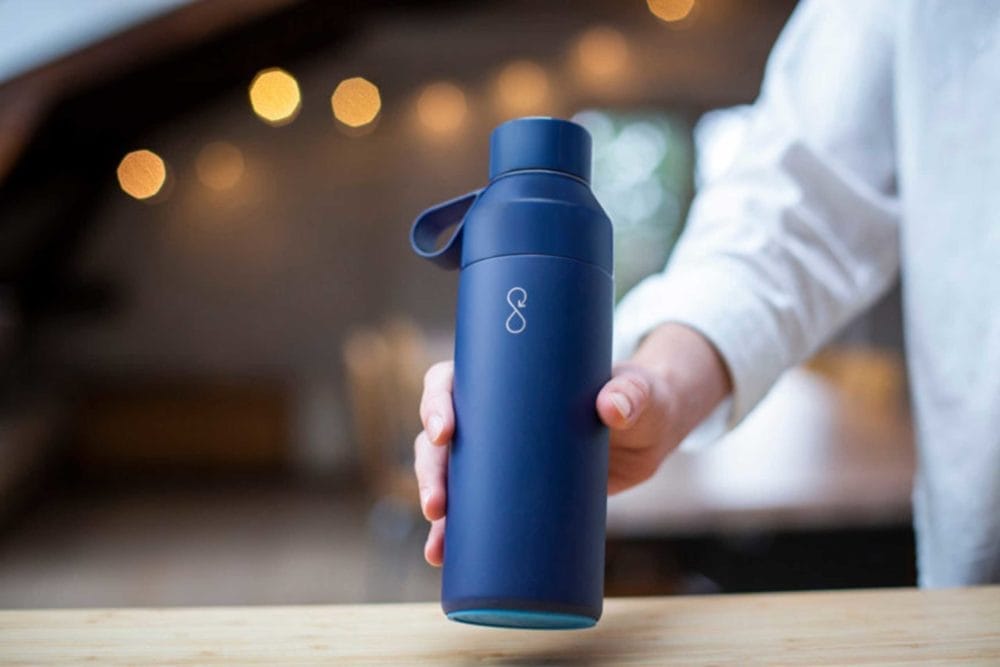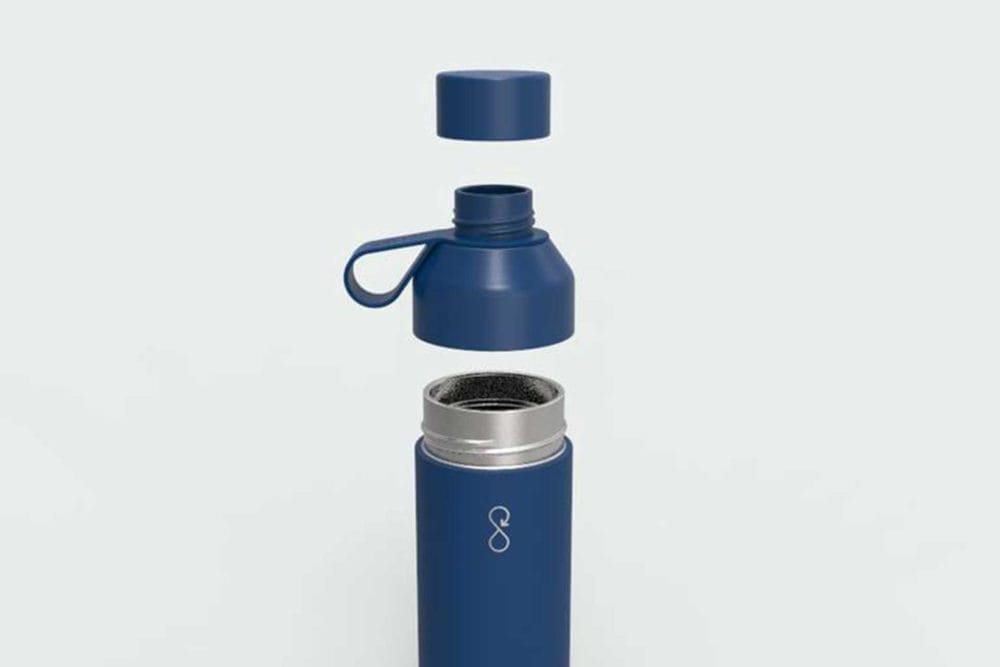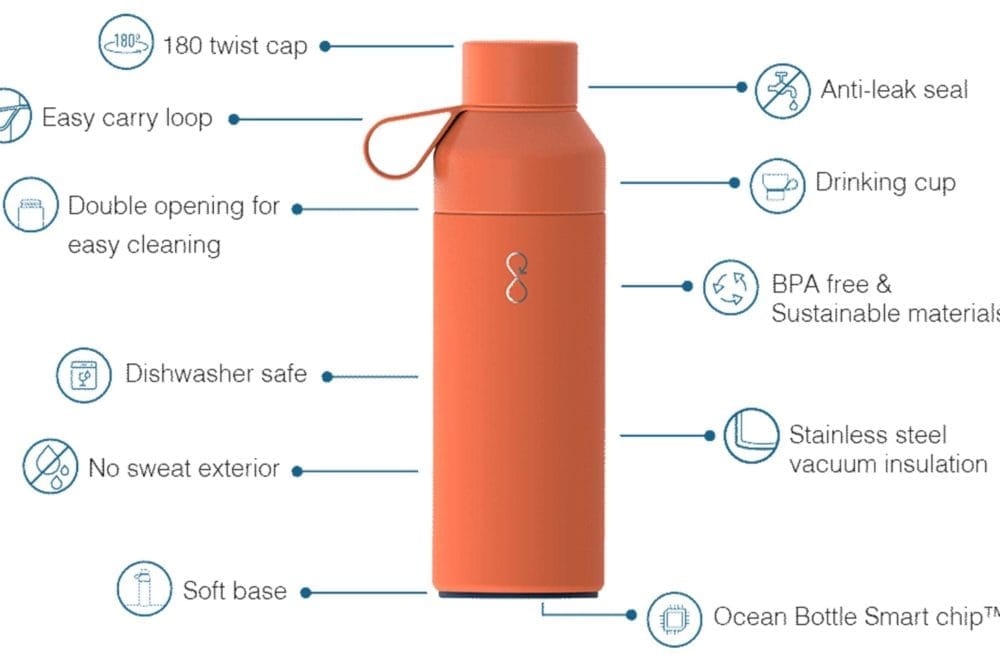 Ocean Bottle
With its reusable water bottle, the Ocean Bottle company is making a contribution to counteracting the increasing plastic pollution of the oceans. Made from recycled biomaterial and plastic waste, the Ocean Bottle itself can dive into the recycling loop. The recycling idea is complemented by the promise that 1,000 more plastic bottles will be collected with the purchase of an Ocean Bottle. The stainless steel Ocean Bottle is BPA-free, dishwasher safe and keeps hot as well as cold temperatures constant. With the double opening, it is easy to clean and take anywhere because of the carrying strap. Thanks to the smart chip on the bottom of the bottle, one's position can be registered online and marked refill opportunities can be viewed on the web. Another positive side effect comes from the partnership with The Plastic Bank. The company offers above-market prices for plastic waste. The idea behind this is to give people in Haiti, the Philippines and Indonesia a greater incentive to collect plastic by allowing the collected plastic to be exchanged for a corresponding profit. A sensible approach to counteract plastic pollution and at the same time create an economic basis and perspective for the local population.
#ethicalbusiness #bethechange #environment #environmentalfriendly #designforthefuture #sustainability #materialinnovation #innovative #oceanbottle
Product Name: Ocean Bottle
Manufacturer: Ocean Bottle
Project status: Concept // Prototype // Ready for market // Ready for series production
Source: Ocean Bottle
Image source: Ocean Bottle
Start your project inquiry directly via e-mail or phone.