Bioplastic from lobster shells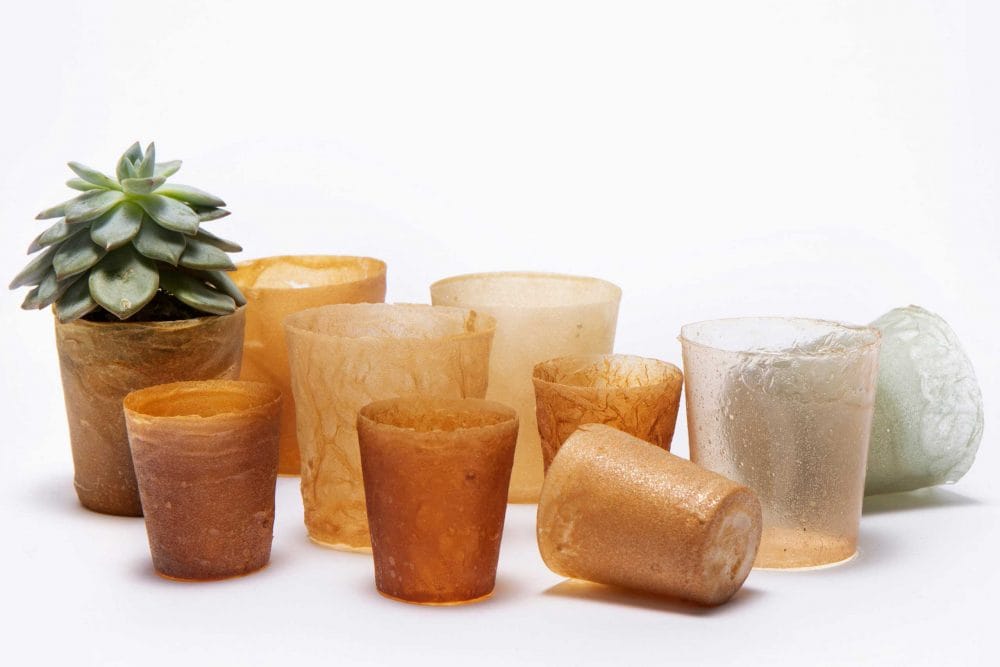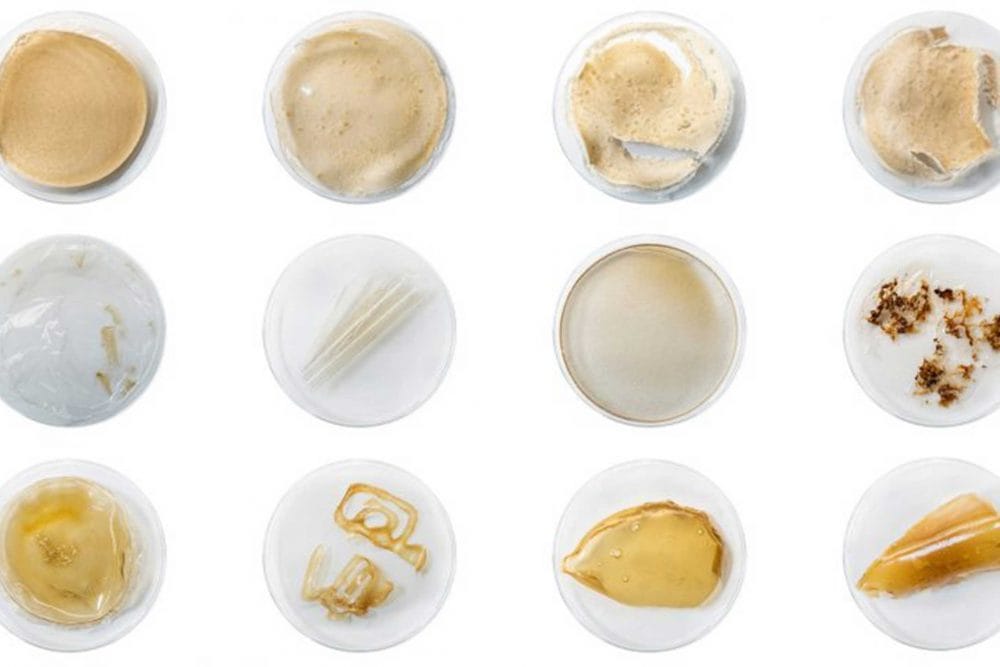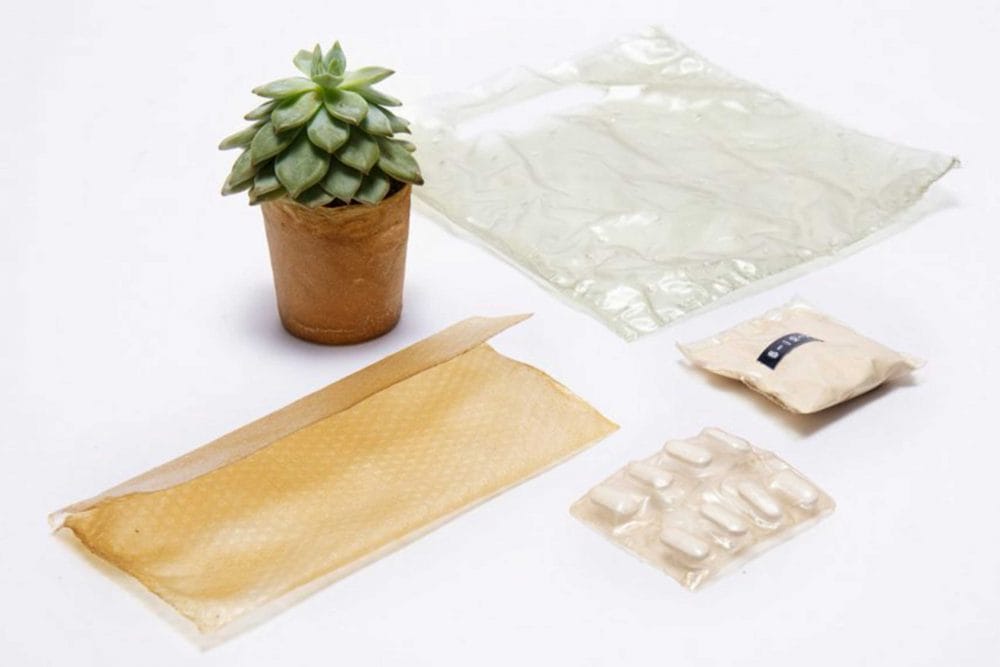 Shellworks
Shellworks makes a sustainable bioplastic from discarded lobster shells. Four designers, Ed Jones, Insiya Jafferjee, Amir Afshar and Andrew Edwards of the Royal College of Art and Imperial College, developed several machines that produce the paper-like material from marine debris. The chitin contained in the shells is a fibrous biopolymer, which is obtained by extraction and can be processed in many ways by the production machines "Shelly, Sheety, Vaccy, Dippy and Drippy". The Shelly extraction machine is used to extract the chitin from the shells and thus serves as the starting material of the range. As a steam-heated vacuum former, Vaccy brings the bioplastic into any shape. The Dippy dip molding machine produces 3D vessels by subsequently drying the liquid material. Sheety uses heat and wind as an evaporative film former to form flat films. If a product is to be returned to its original state, the Drippy Hydro Recycler machine transforms it into a liquid state. The different devices allow the bioplastic to be used indefinitely, making it permanently recyclable.
#shellworks #sustainablepackaging #wastebased #innovation #materialdevelopment #ecofriendly #biodegradable #productdesign
Product name: Shellworks
Manufacturer: THE SHELLWORKS
Project status: Concept // Prototype // Ready for market // Ready for series production
Source: THE SHELLWORKS
Image source: THE SHELLWORKS
Start your project inquiry directly via e-mail or phone.