Doo-Oh
The new Breakfast.
Nut nougat cream or liverwurst? Water under the bridge. From now on you don't have to decide anymore. Sweet or savory is the classic question at breakfast. We have created a brand that combines both under one roof.
Customer
MILK. Innovation Lab
Services
Insight, product idea, recipe development, design vision
Other services
Packaging Design, OOH Campaign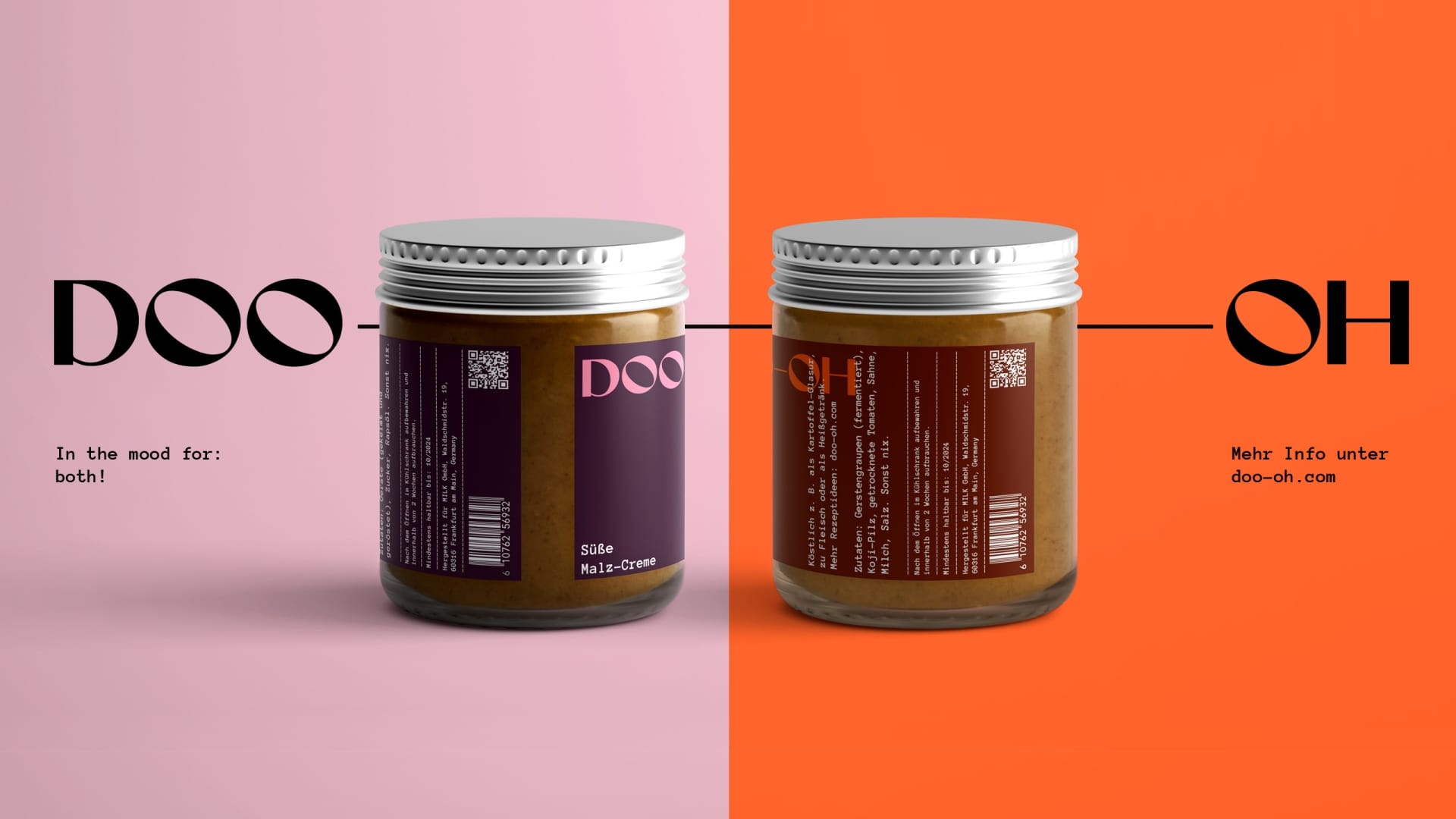 Doo-Oh setzt dabei auf neue ungesehene Zutaten in diesem Segment und kreiert so das Duett fürs Frühstück der Zukunft. Ihr habt sicher in unserem Magazin gelesen, wie wir Malz als Basis für die süße Creme ins Spiel gebracht haben. Hier geht es zum Artikel.
nut nougat cream 2.0
Ein sagenhaftes Duett zum Frühstück: Malz-Creme anstelle von Nuss-Nougat und Koji-Creme für den herzhaften Genuss. Welcher Typ bist Du?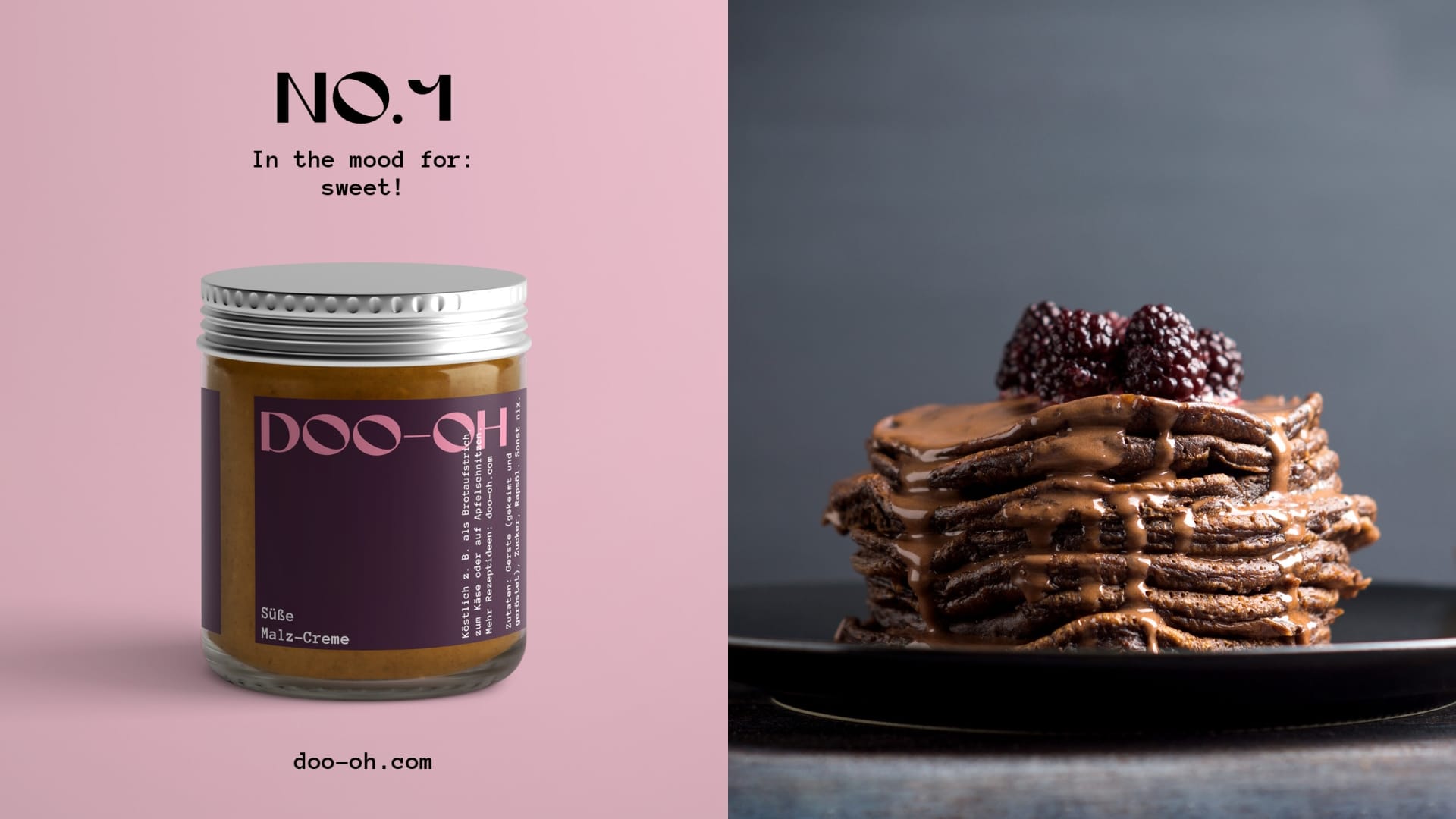 Our design for this recipe development from Foodlab is minimalist, focusing on typography and warm colors (creamy purple, zesty orange).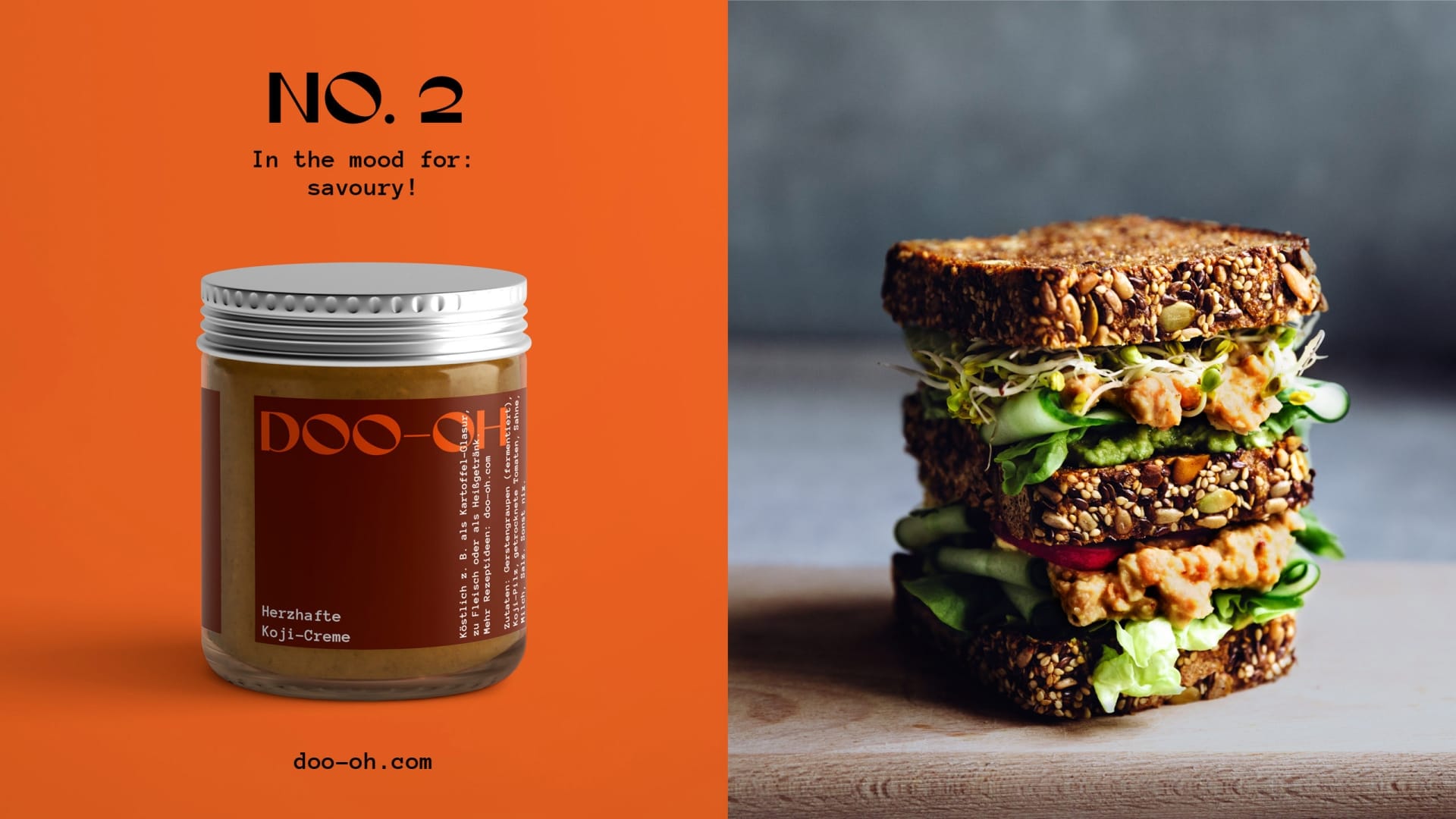 savoury or sweet – if you can't decide, take both.
Food industry and trade watch out! We offer this new product concept exclusively incl. Brand & Packaging Design for one-time sale or under license. We are looking forward to your inquiry to hello@milk-food.de