Malt Time
In Germany, malt is well known and regularly consumed via beer. But what it is exactly, many are not even clear. We turn our attention to malt and its potential beyond alcohol production and try our hand at malt-based chocolate.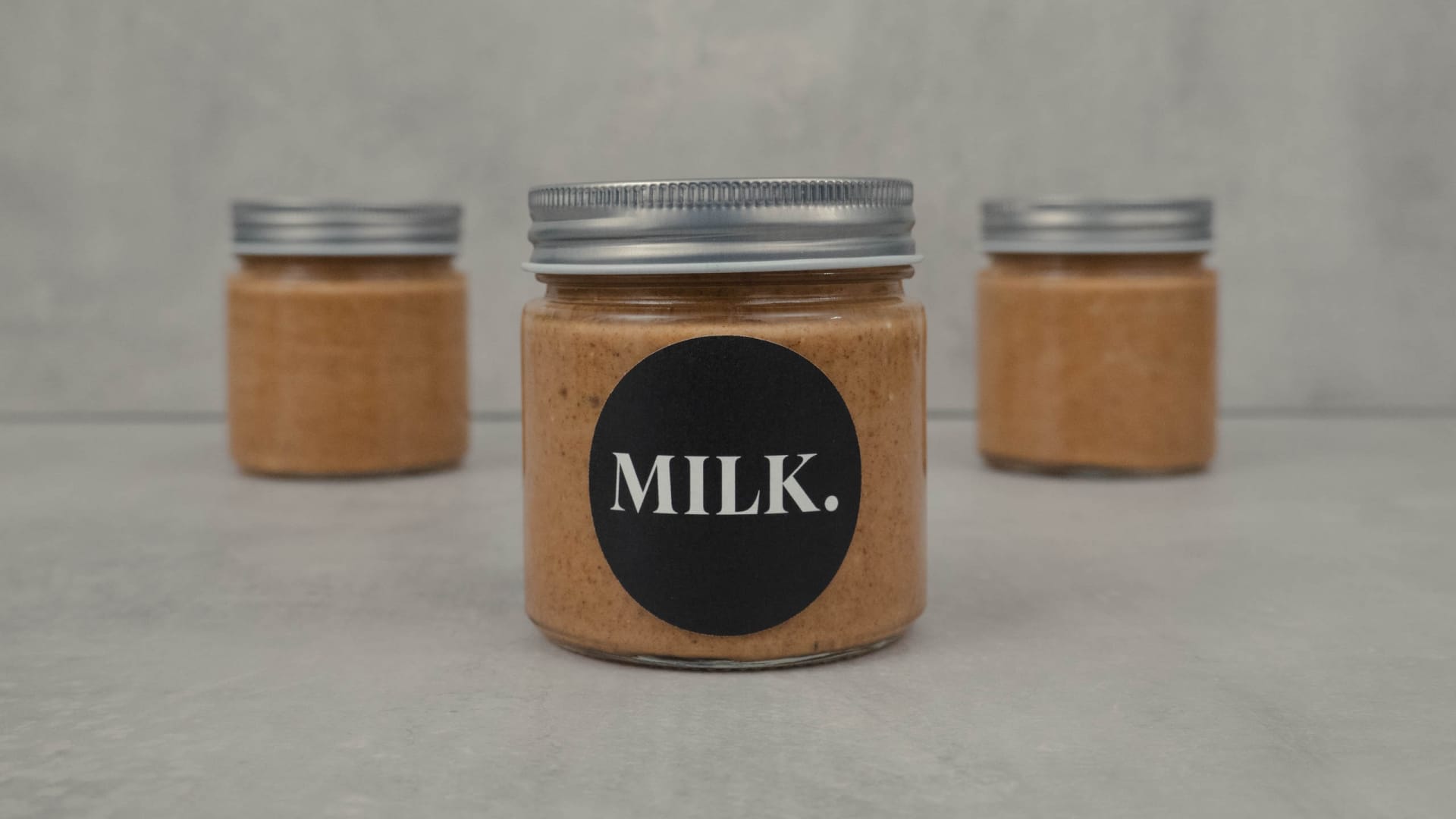 Malt is an exciting product. In short, malting converts carbohydrates into sugars, making them fermentable, by briefly germinating a grain and drying it again. This is sensational, because while grapes or fruit start to ferment almost by themselves, nothing comparable would happen with grain. It just needs the detour via malting. Incidentally, in many Asian countries, koji is the means of choice for making alcohol from a starch grain like rice (sake!).
Indulgence without chocolate
However, we are interested in another aspect. Malt combines roasted aromas with the sweetness derived from the grain. This is not the worst basis for a chocolaty product without chocolate. Both the production or harvesting conditions of cocoa and the transport as well as the extremely high demand for chocolate led to various startups looking for substitute products to produce chocolate without cocoa .
Once again, unlike in the past, it was not scarcity or price that led to this search, but our demands for sustainability, both social and environmental.
So how do we get something chocolatey from local grains? We were inspired by recipes from Noma and Fäviken. One approach is based on malt, the other on koji, which is also roasted. Combined, the two approaches could be reminiscent of chocolate with sweetly intense roasted flavors and depth of flavor. So we want to make a chocolate based on malt or malt cream.
The malt variety:
First, we soak and germinate naked barley for a few days. When the sprouts have reached the length of their own grain, we roast the barley in the oven. For this we put the barley on a baking tray and dry it first at 80 degrees top/bottom heat for 60 minutes. Then we roast the dry grain at 140 degrees for 50 minutes. After roasting, we let the intensely smelling barley malt cool down and mix it into a powder. We mix the powder with sugar and oil and mix the malt paste for a few minutes.
The Koji Variant:
For the koji version from Noma, we first put on a barley barley koji. This process is similar to our Koji project. We put the infected pearl barley into the fermenter – there the koji fungus has ideal growing conditions. Then we roast the pearl barley koji in the oven at 160 degrees top/bottom heat for 60 minutes. We let the roasted koji cool, soak it overnight with milk and cream, and then finely blend the mixture for 10 minutes.
We have thus obtained two different products.
The malt-based chocolate is very sweet and actually somewhat reminiscent of a chocolaty nut cream. The koji variety has hardly any sweetness, no sugar was added either and tastes milky, mushroomy. We recognize different options in it. The variations can be blended to give the sweet malt cream a little more depth. But we also see potential here individually: the malt variant as a sweet cream for the breakfast table, and the koji variant becomes a savory spread with salt and other ingredients such as onion, tomato and spices.
Packaging Design Food Lab
Our food packaging design is based on cooperation with our Food Lab. Food has fascinated us – even in a professional context for more than a decade. Packaging design is primarily aimed at the eye (our dominant sensory organ) but we want to involve all the senses. That is why we examine food and its packaging submitted to us by our customers more closely. When Food Lab and Design Lab work together, this approach has proven to be particularly productive, as our internal projects prove time and again.
And here you can find the design concept for recipe development: Doo-Oh! Take a look and imagine the breakfast of the future. Are you interested in a tasting? Get in touch at: hello@milk-food.de