Lupipan
The marzipan made from lupins.
Marzipan made from indigenous lupins for a sustainable treat. Let us introduce you to: Lupipan.
Customer
MILK. Innovation Lab
Services
Product Concept, Recipe and Product Development, Packaging & Product Design
Additional Services
Insight, Design Vision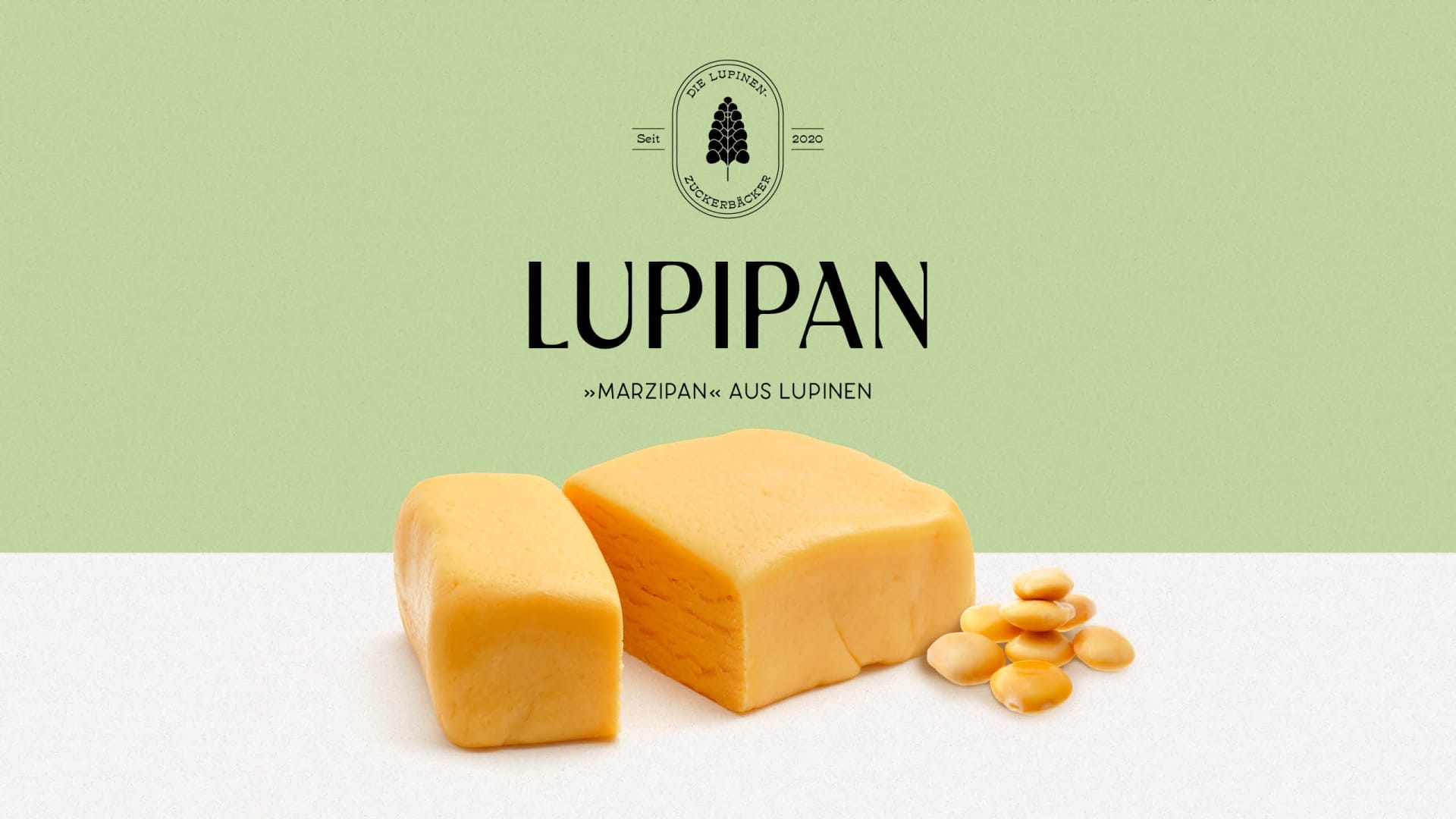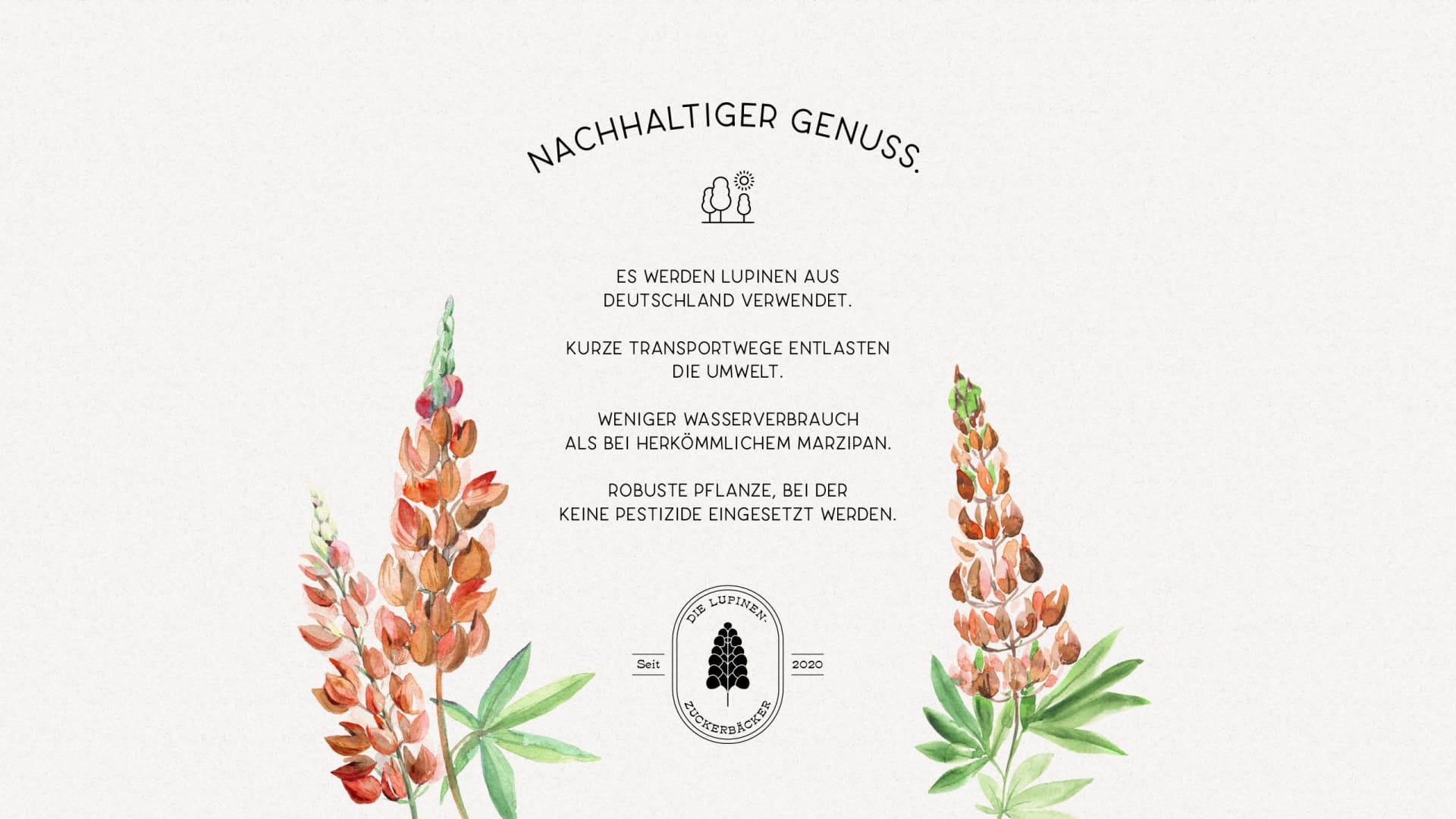 Why should meat hold a monopoly over substitute products? It doesn't matter whether you're using a substitute for your coffee or margarine instead of butter. E.g.: Legupan was created in the GDR as a substitute for marzipan. Almonds were expensive and had to be imported, so indigenous legumes such as peas were used as substitutes. And the substitute product convinced consumers in its taste, appearance, as well as its texture.
Even though we are able to import products across the world and it seems as though everything can be made available to us, it is not sustainable for us to continue to import ingredients from far-flung countries. Virtually all of the ingredients that go into our Lupipan are sourced locally.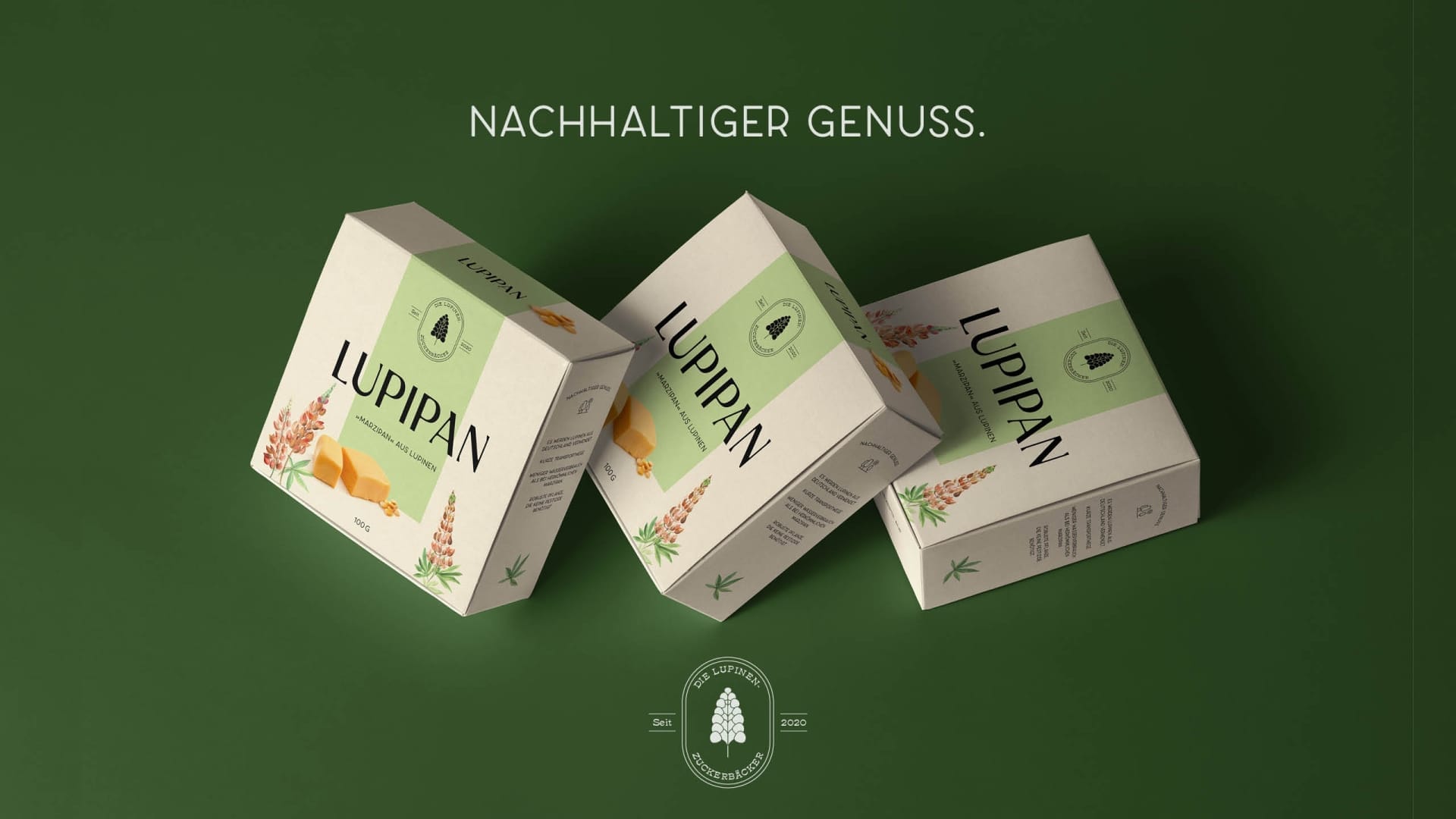 Interested in sampling this product? We would relish the opportunity to introduce this delicious and sustainable innovation to you in greater detail.