Backwerk
A fresh look for freshly baked goods: 
design revolution for the new Backwerk era.
Our pioneering design relaunch of the freshness stamp is making its mark on Backwerk.
Additional services
Packaging design, product range adaptation, final artwork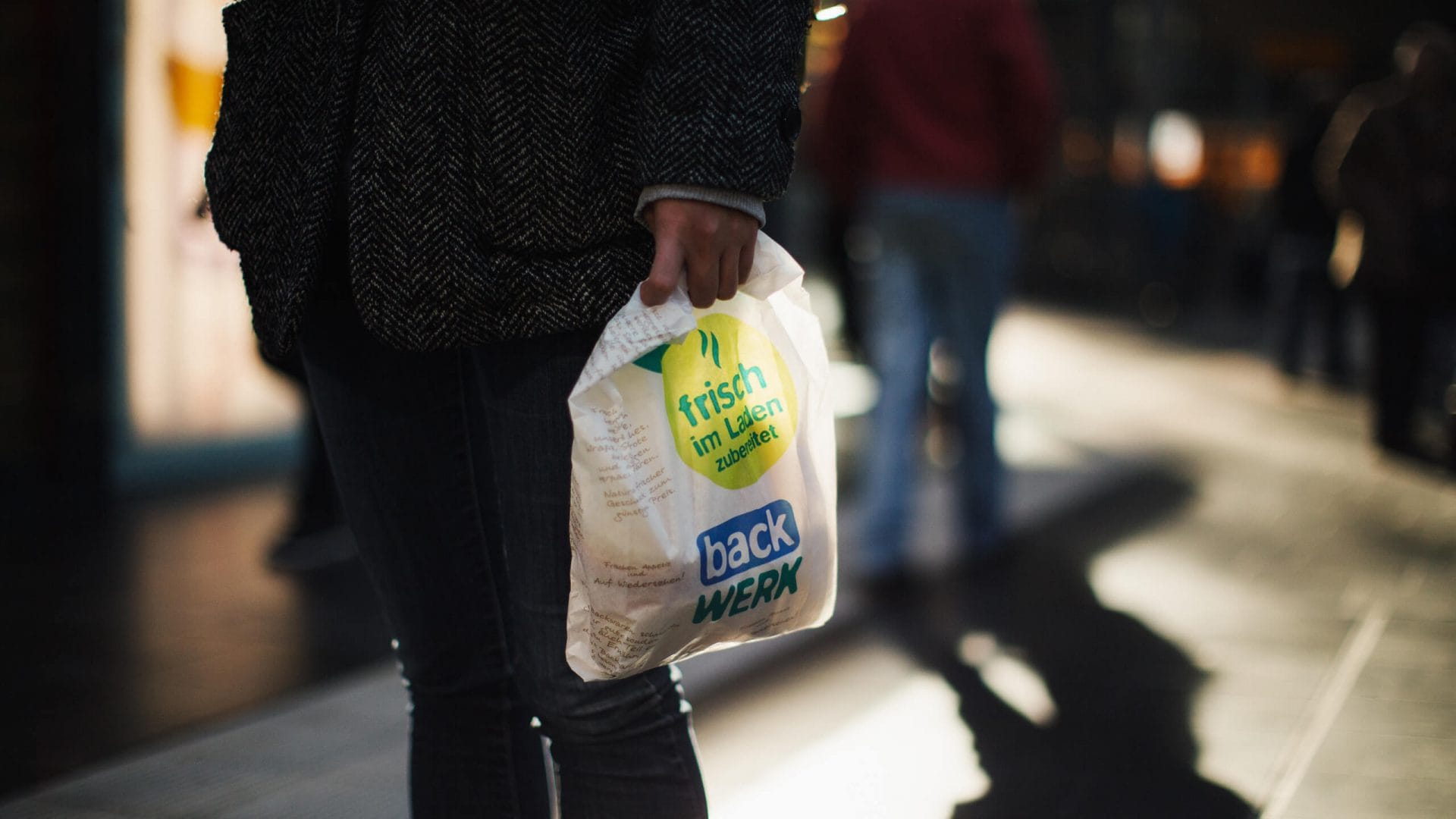 Perfection in self-service and continual freshness – these are the secrets behind Backwerk's success. This is where you get a quick snack that is delicious, good value and always freshly baked.
In order to make sure that it is not just the goods that are fresh and timeless, but the packaging too, we have developed new, colourful, communicative packaging and label concepts for Backwerk.
Honest, direct and informative. Clear product labelling doesn't have to be boring. With their colourful, organic colours and shapes, the stickers don't just communicate the contents of the packaging, they also add an optimistic, simple and fresh look to the brand in pedestrianised zones, airport terminals and train stations.
The new design does not just make a clear statement for the Backwerk brand and raise awareness about the freshness and quality; the new labels also impress when it comes to product selection and deciphering the displays. Thanks to the clear, bold and intuitive design, customers can make a quick decision and can find their favourite snack with ease.