KitKat
Have a break with 100% sustainably sourced cocoa
 Everything for responsible indulgence.
No cocoa, no chocolate. That is why the KitKat brand is placing greater emphasis on this special raw material. 100% successful design for 100% sustainably sourced cocoa.
Services: 
Packaging design
Additional services:
Product range adaptation, final artwork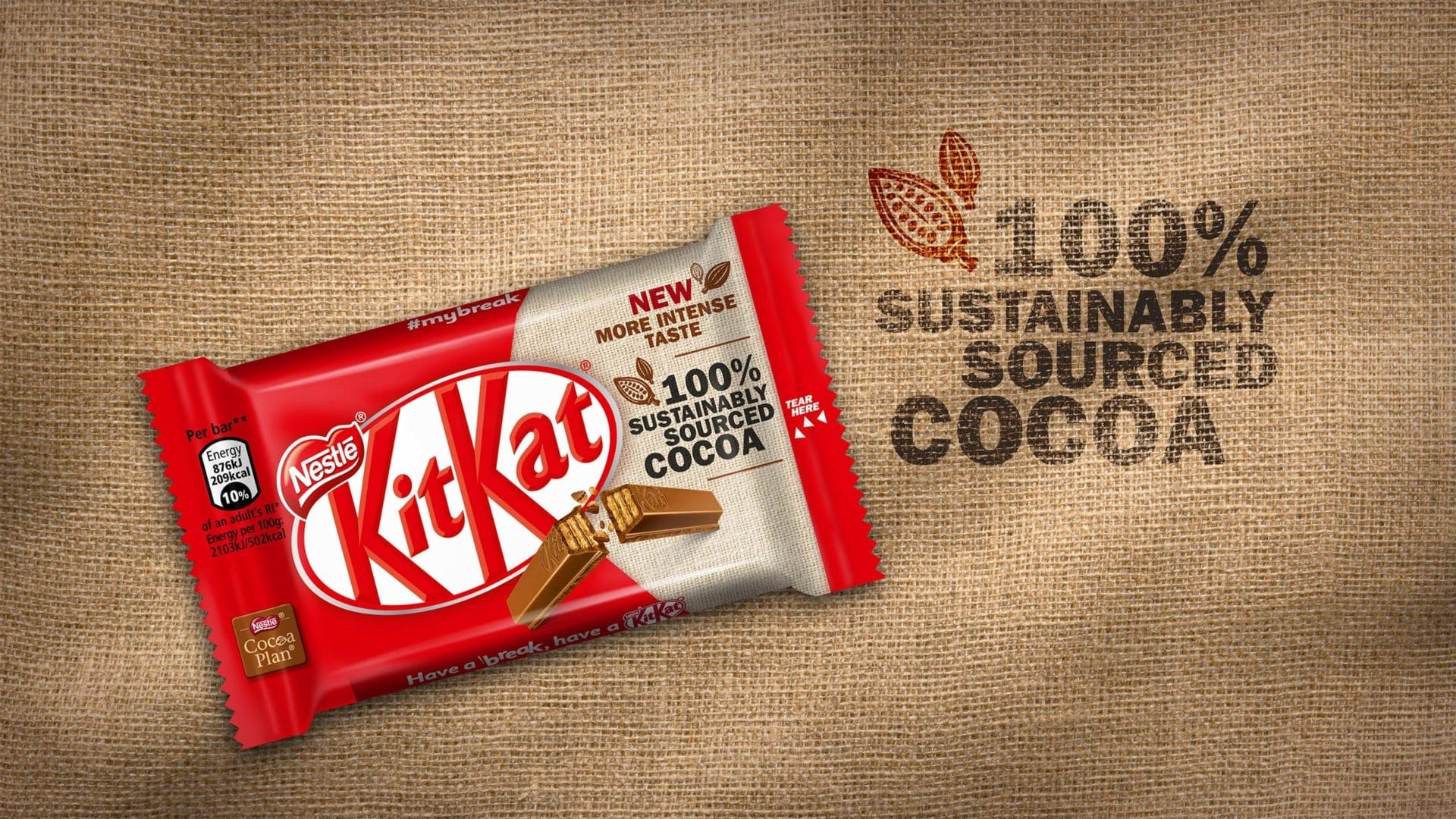 The quality, origin and circumstances in which our food is produced are playing an ever greater role for consumers.
Sharing this information with consumers on the shelves, i.e. with the product itself, and informing them about the issues is a key task facing food and the packaging industry.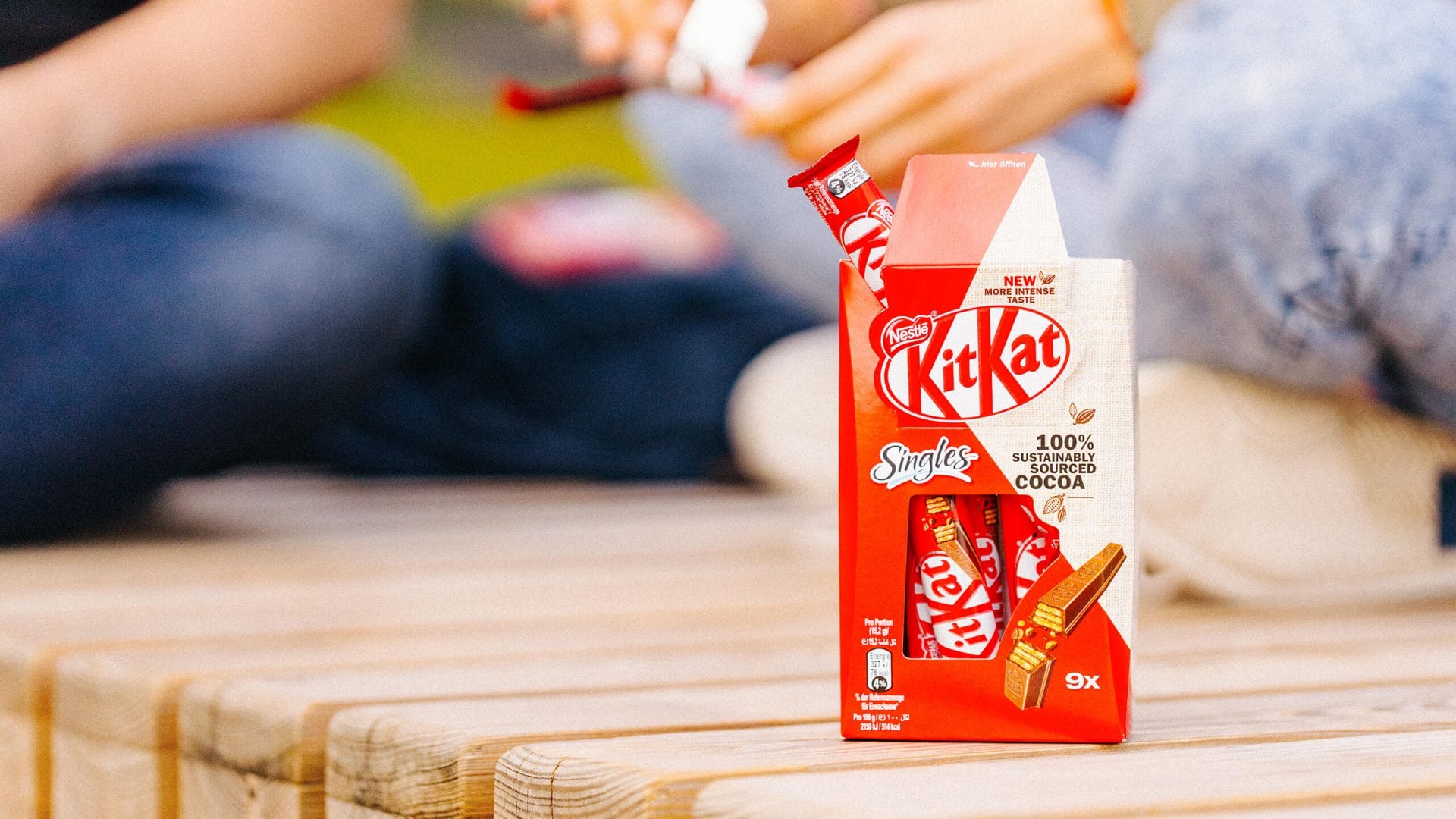 KitKat now only uses 100% sustainably sourced cocoa. We have created a new layout for the entire range to accompany the launch of this new recipe containing even more cocoa.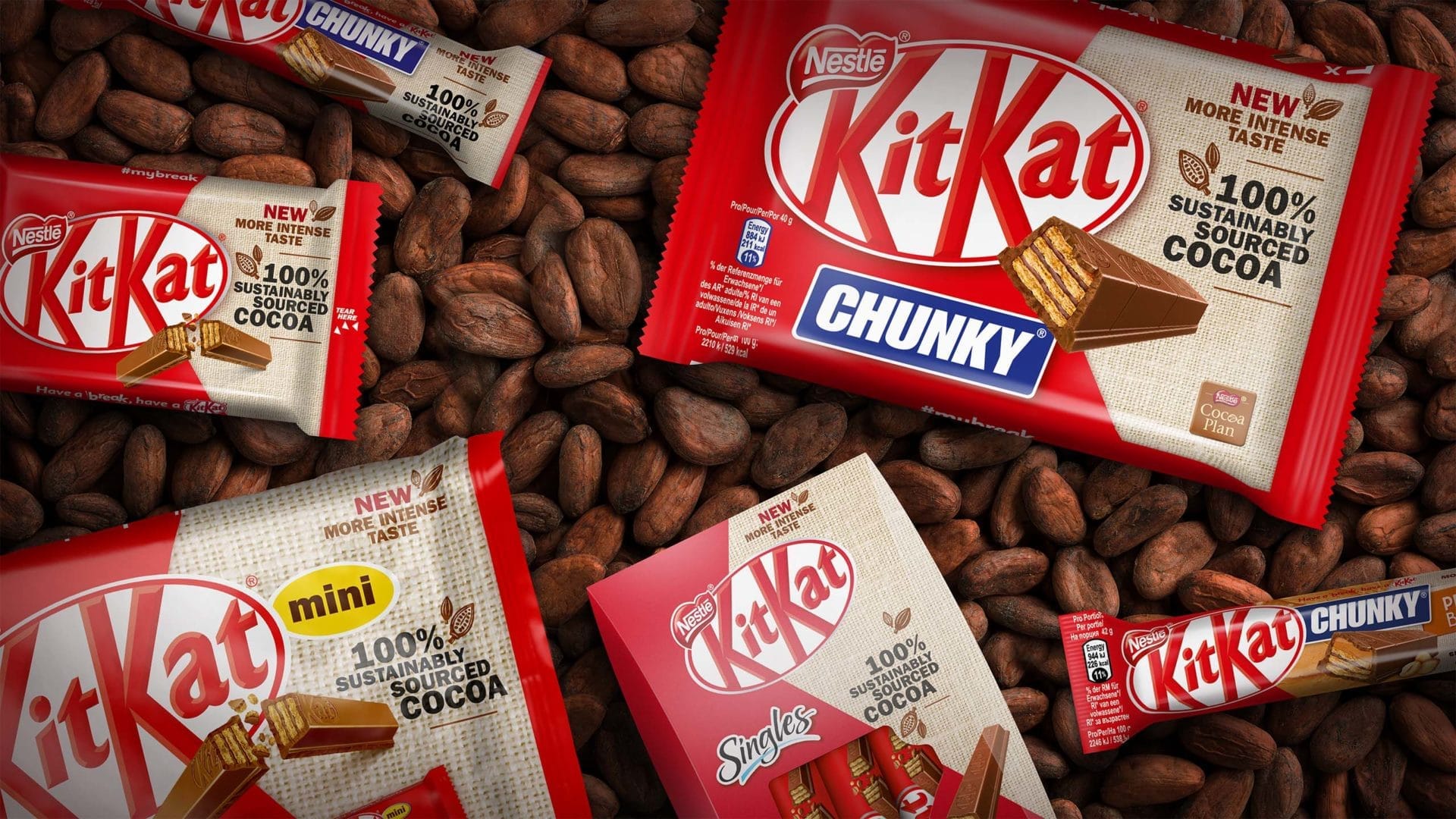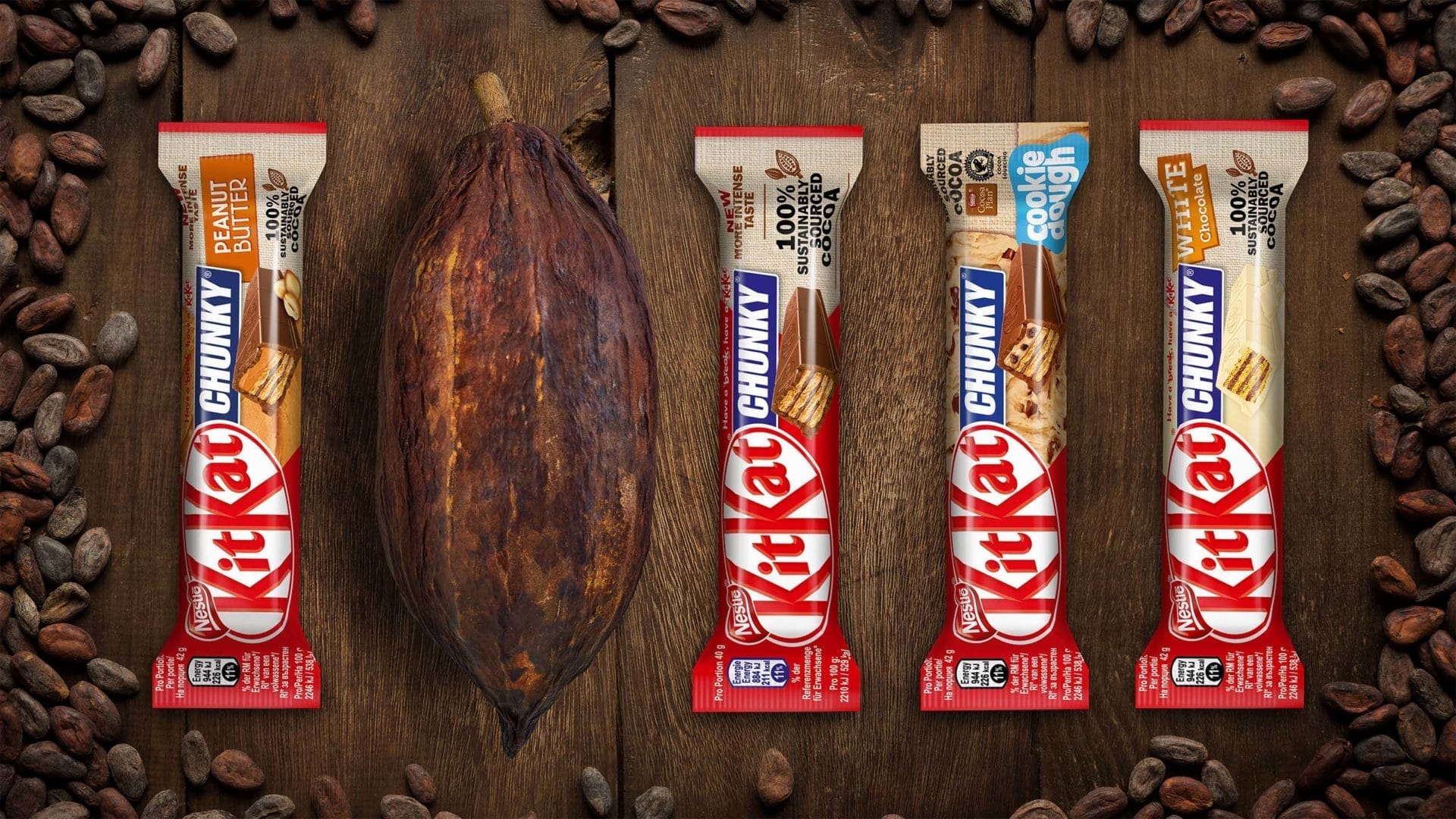 An attention-grabbing promotional space provides a suitable stage. Inspired by the jute sacks used in the cocoa bean harvest, jute sacks provide plenty of room for references to the sustainable origins and the new, more intensely flavoured chocolate bar.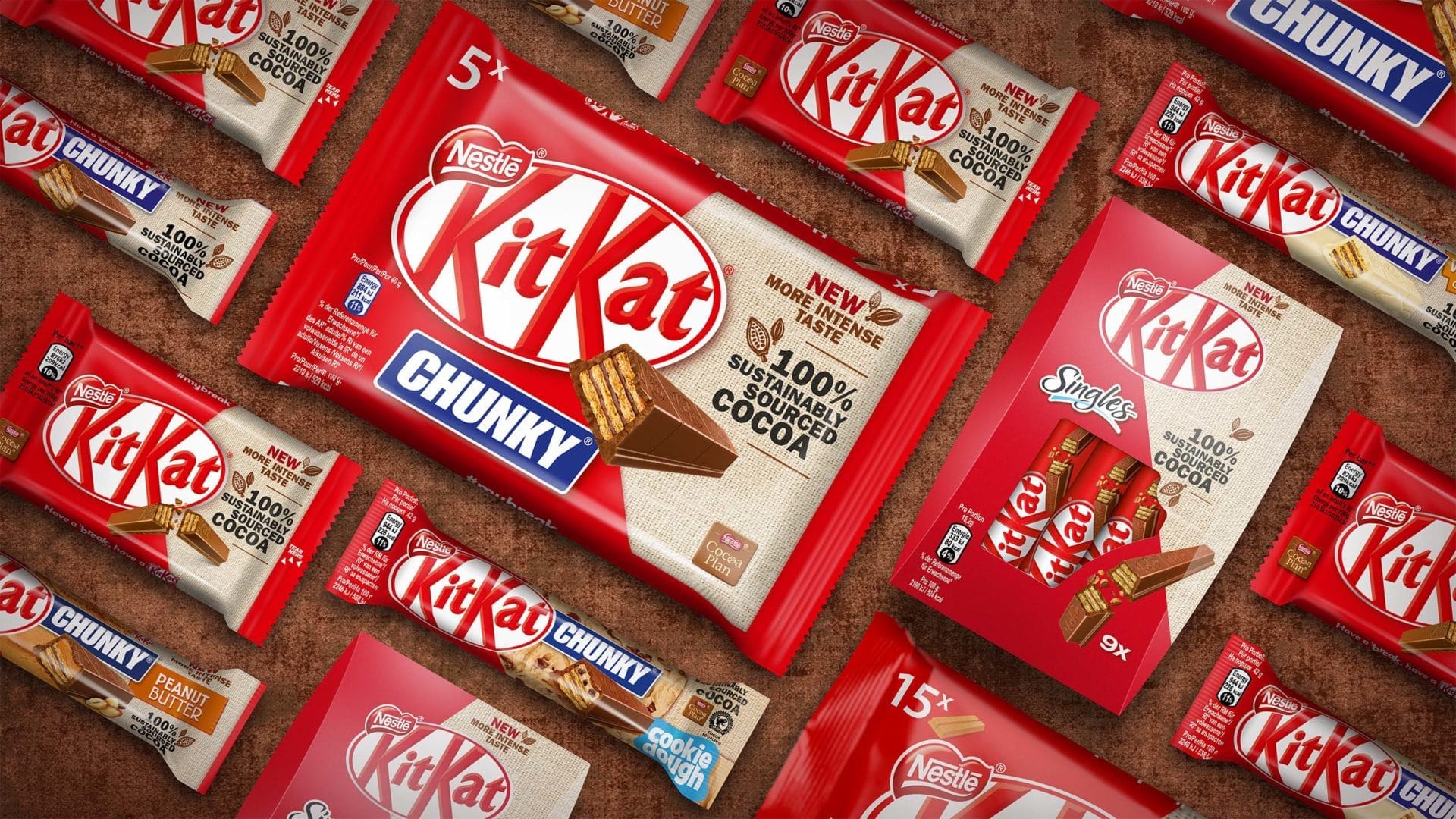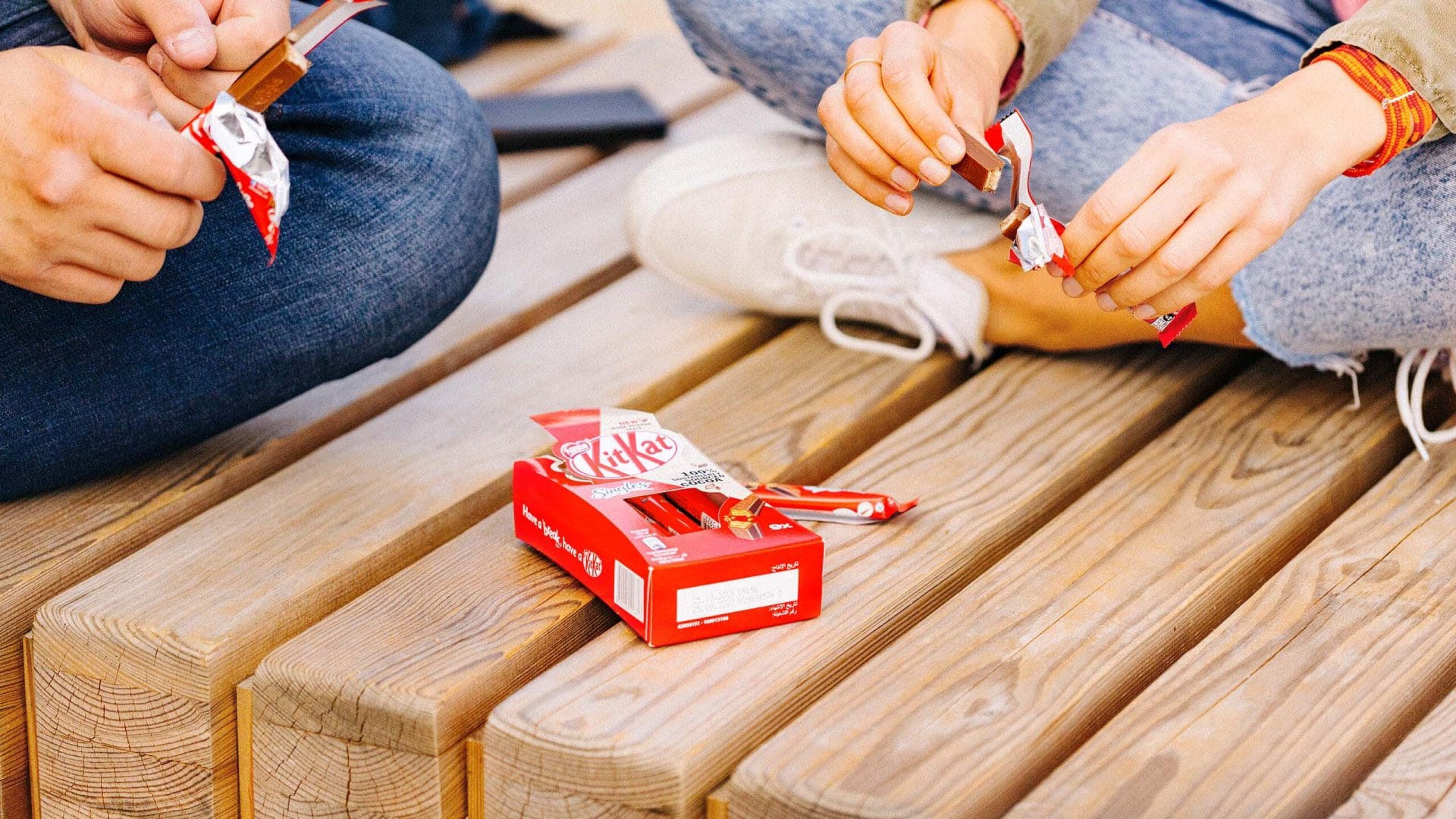 So now you can take a break and enjoy the perfect chocolate experience with a clear conscience.