Gemüsli
Vegetables meet muesli in our Innovation Lab.
Our in-house experimental kitchen created a vegetable muesli. We treated the concept to a draft packaging design and have been massive Gemüsli fans ever since. The healthy snack for home or the office.
Customer
MILK. Innovation Lab
Additional services
Insights, recipe development, packaging design (concept)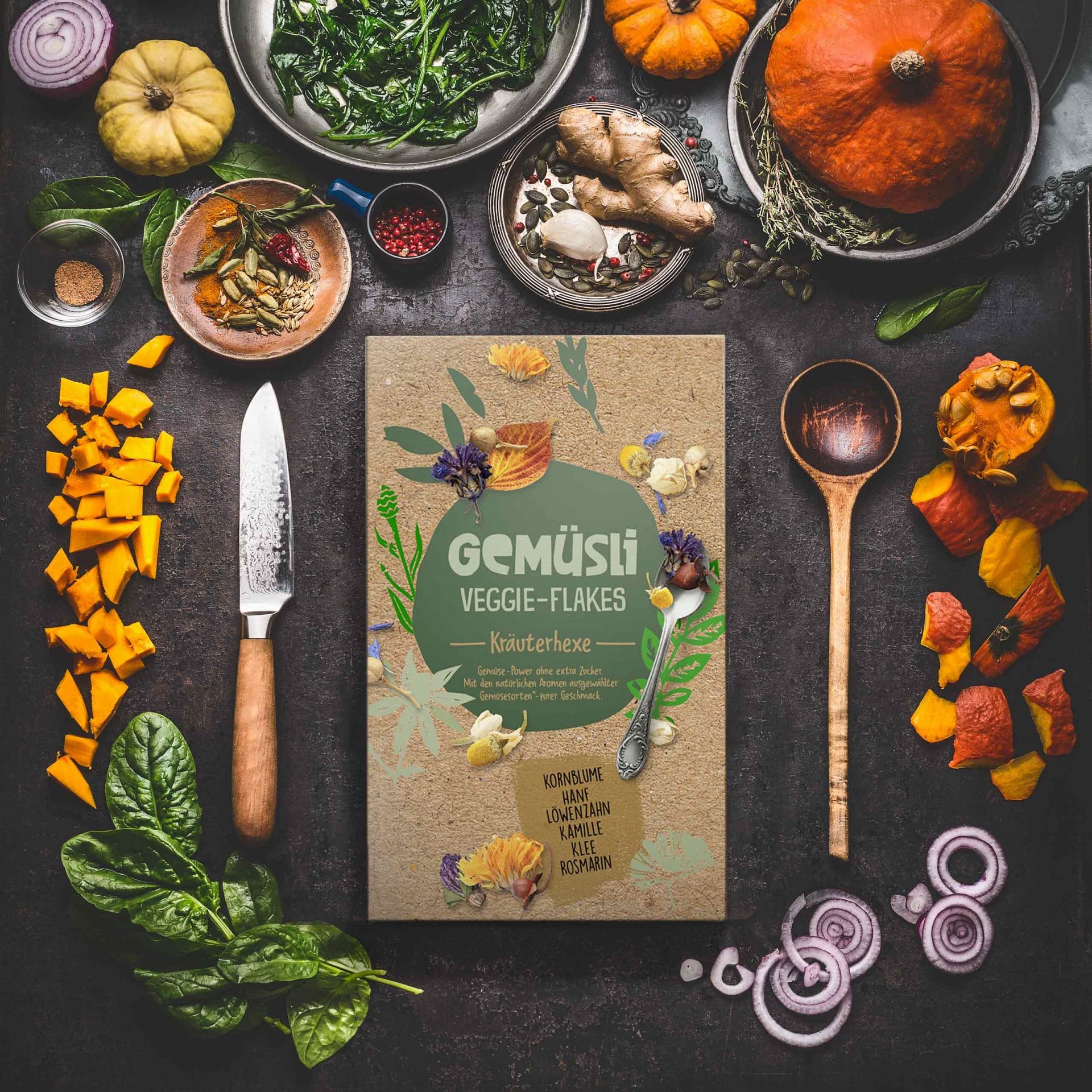 You can find out more about the project and recipe development in our Magazine under the Food Lab tab or by clicking on this link to the Gemüsli.