Birkel
When the oats sting.
Oats are on everyone's lips and now also in pasta form. Newlat, Germany's largest pasta producer, is now dedicating its own product line to one of the healthiest domestic grains, bringing a delicious and exceptional pasta experience to your plate. We provide the design for the latest creation to be launched under the Birkel brand.
Services
Packaging design
Other services
Product range adaptation, final artwork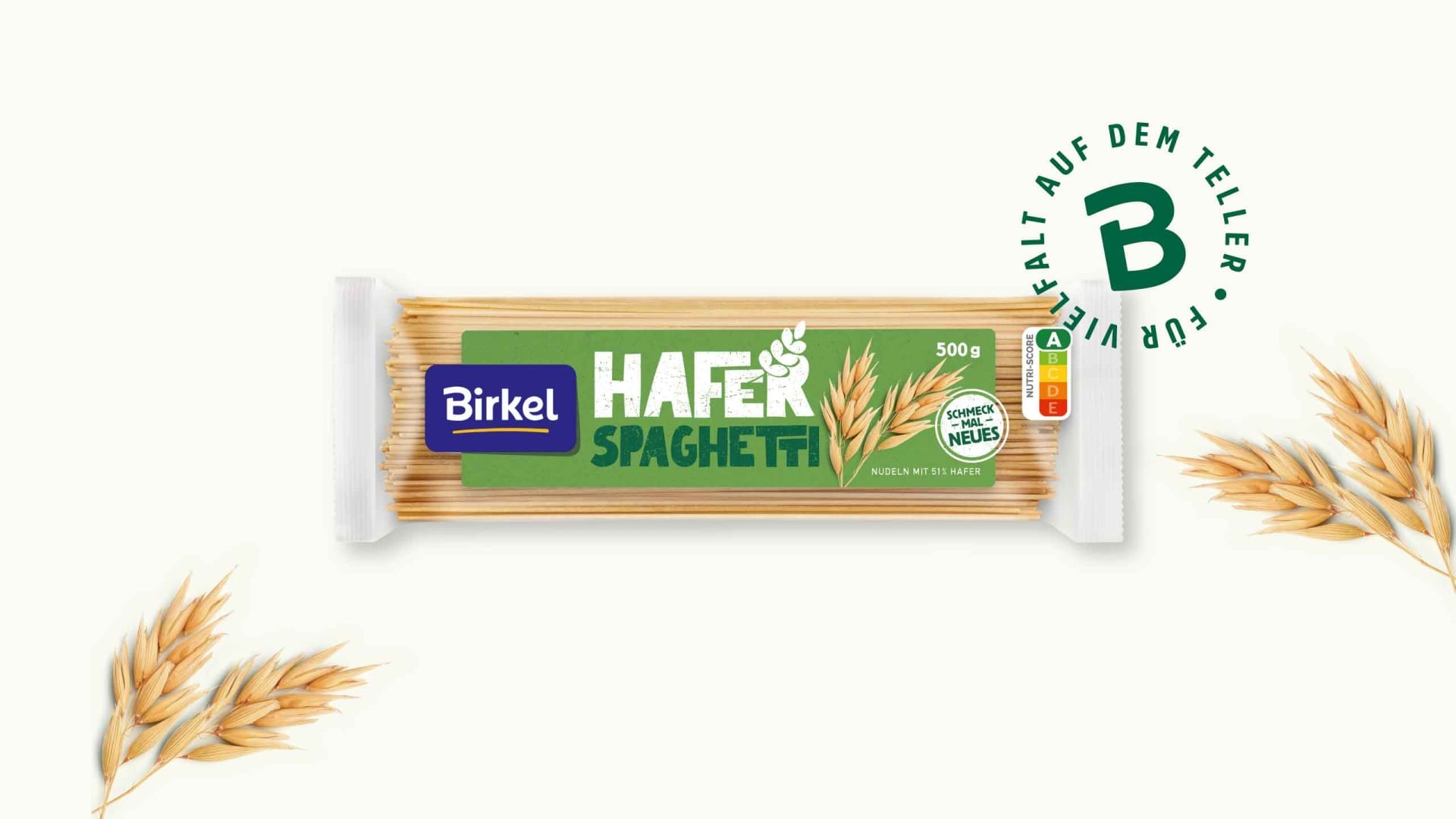 Whether ribbon noodles, spaghetti, spirals or tubes, with a high proportion of whole oat flour and the fresh design, the new pasta products not only look really good, they are also quick to prepare and taste oaty.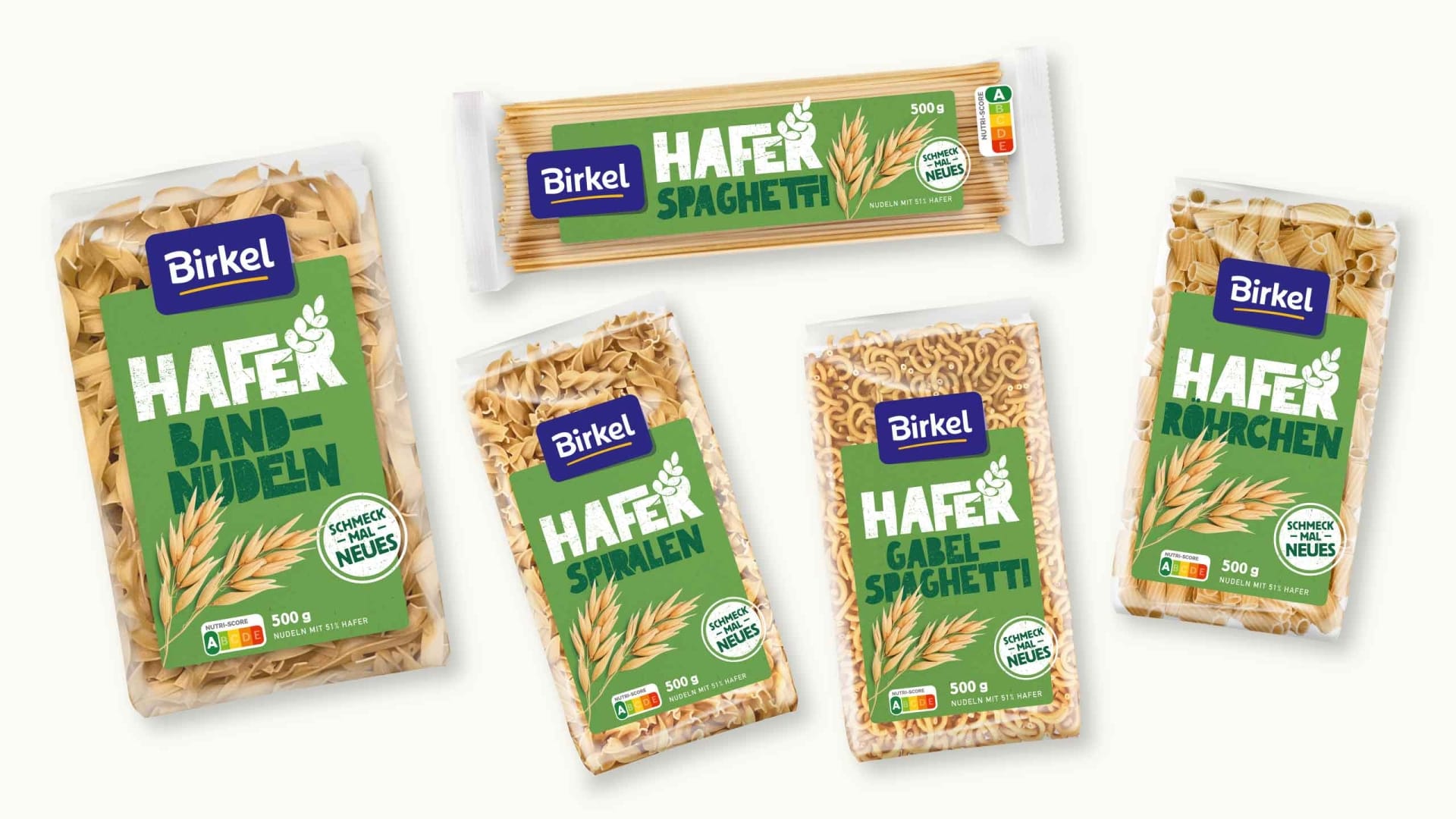 Taste something new!
The design impresses with its simplicity. It is display strong and easy to decode. The font for logo and variety is strong and edgy design. It gives an organic impression and represents an honest, natural pasta with a strong bite. The eponymous oat is found in the logo in the form of a stylized ear of corn.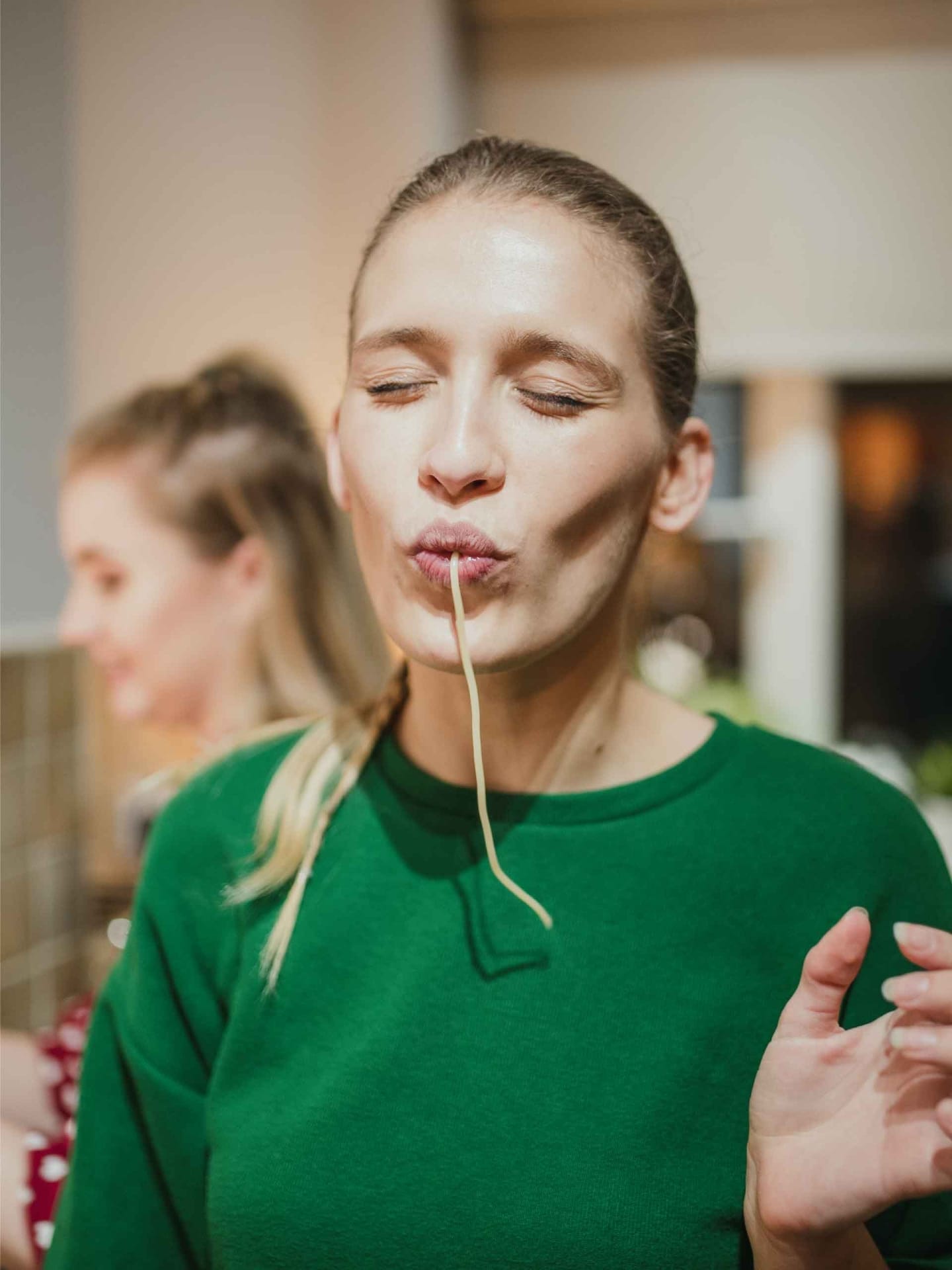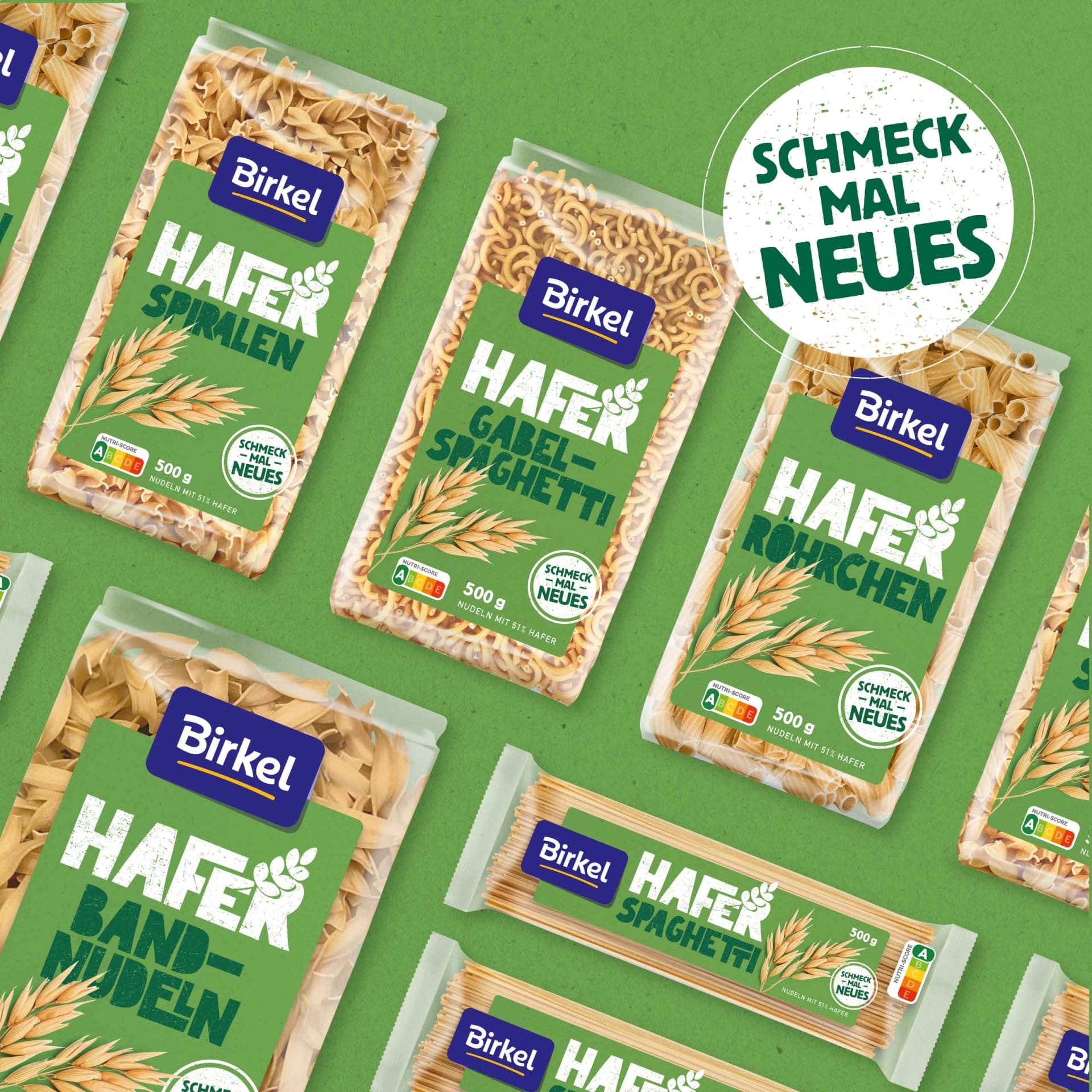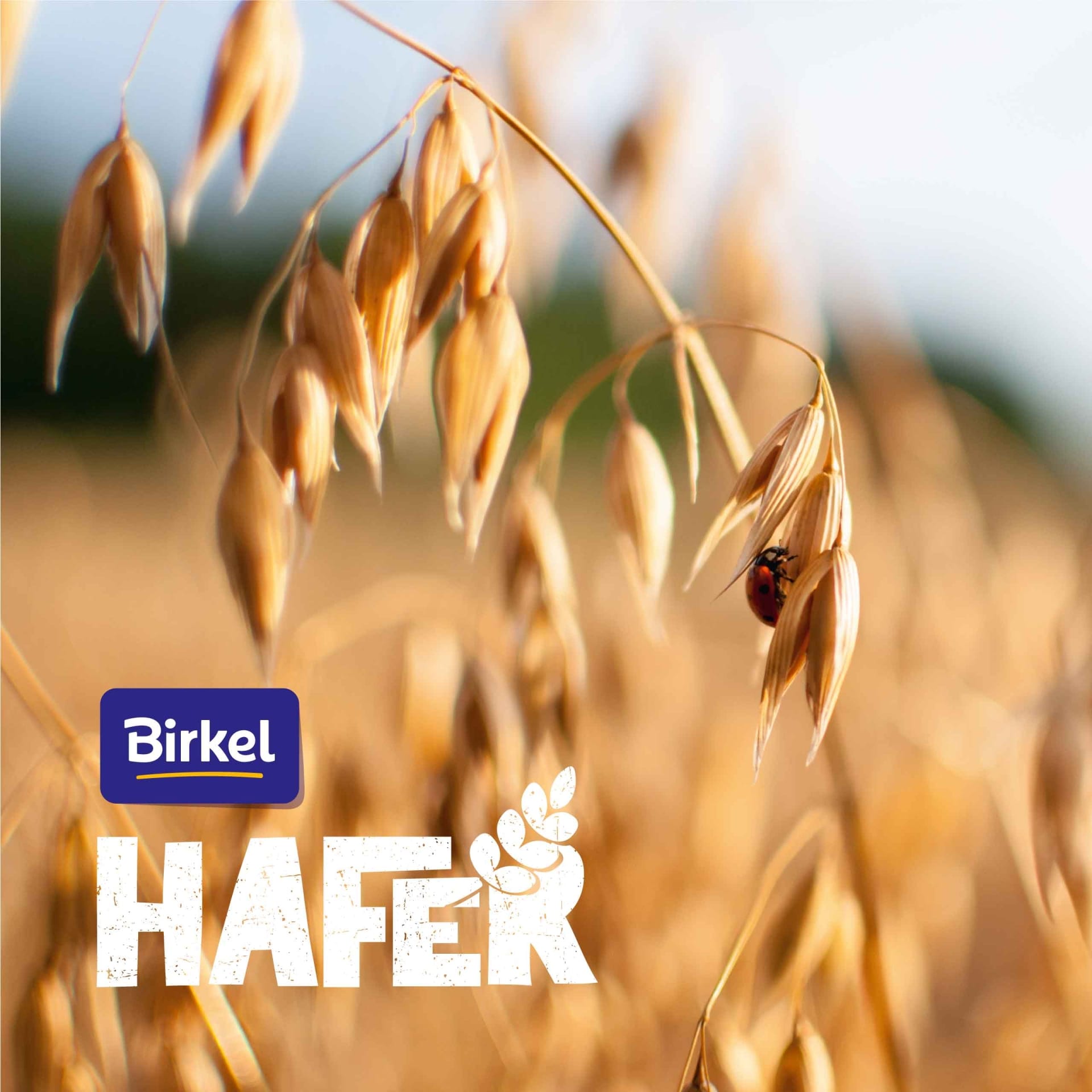 The photo of two ears of oats next to the CTA in the lower section arouses interest and encourages people to try it out. The intense green background color creates a friendly, inviting look and highlights the natural oat flavor.