Feldmann Manufaktur
Packaging design for the perfect balance. Fine apple cider vinegar has a new home.
The apple doesn't fall far from the tree and when you work with regional products – as Feldmann vinegar factory does – you may just land upon the finest organic vinegar in a bottle.
Customer
Feldmann Manufaktur (Surig)
Additional services
Design vision, packaging design, product range adaptation, final artwork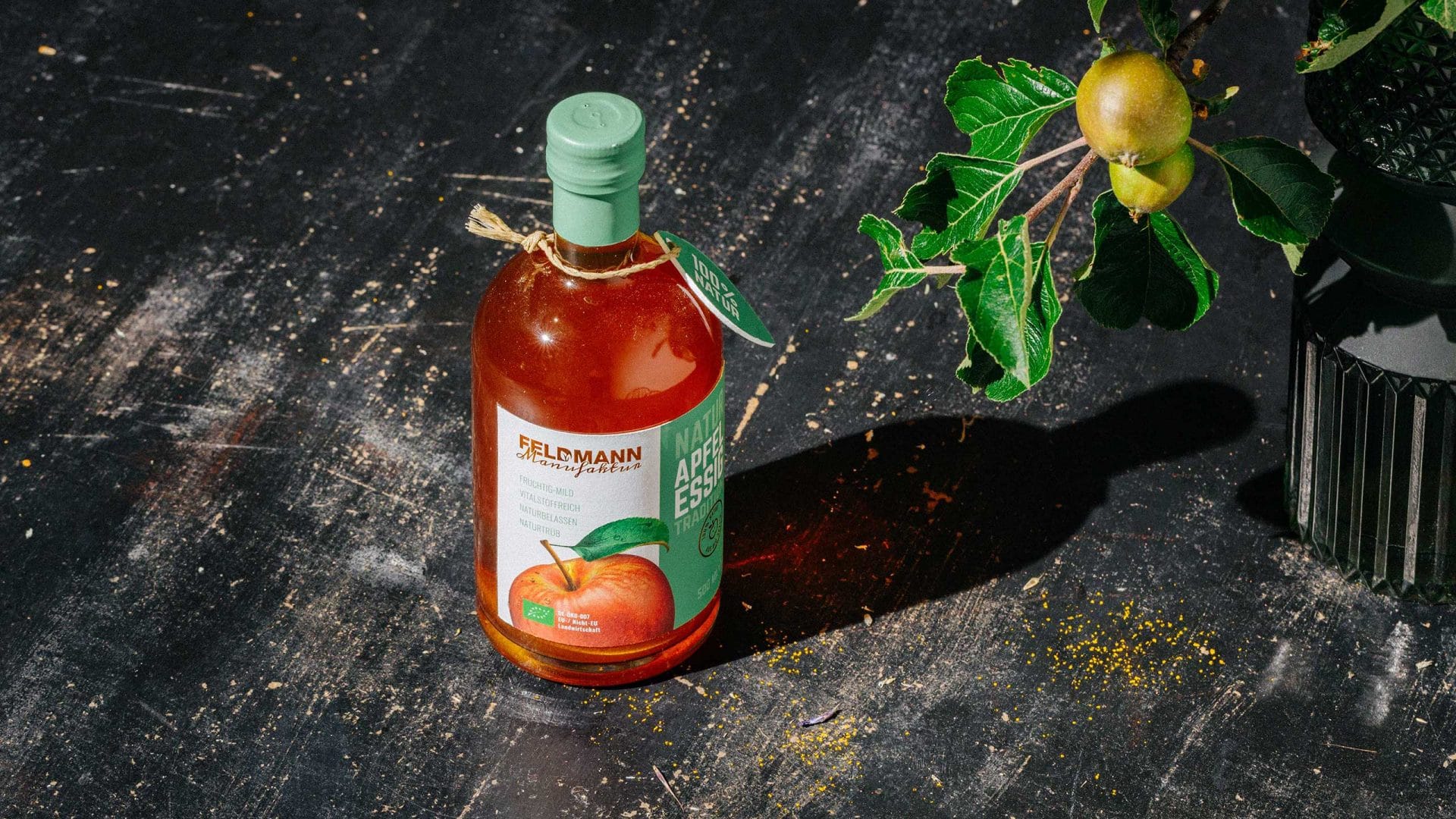 Feldmann Manufaktur is a vinegar brand owned by the Surig company with a long tradition and passion for vinegar. We were thrilled to be able to create the packaging and corporate design for a new range of organic apple vinegars. We created the brand world for the organic apple cider vinegar so it looks modern, clear and natural for the discerning household.
We developed a clean, modern, natural brand world for the organic apple cider vinegar to suit the discerning household.
The result was a structured design with a striking brand character and a natural cottage industry aesthetic. Confident, earthy and strong but with a mild colour palette and a subtle use of copper elements to look both balanced and warm.