Ocean Veggies
Vegetables - packaged in a more refined way. Watch out for Ocean Veggies!
Remind me what tinned fish tastes like again? It doesn't matter. We've got our hands on nature's vegetarian alternative. Vegetables – so cleverly packaged that foodies from both camps will not be able to contain their excitement. Watch out for Ocean Veggies!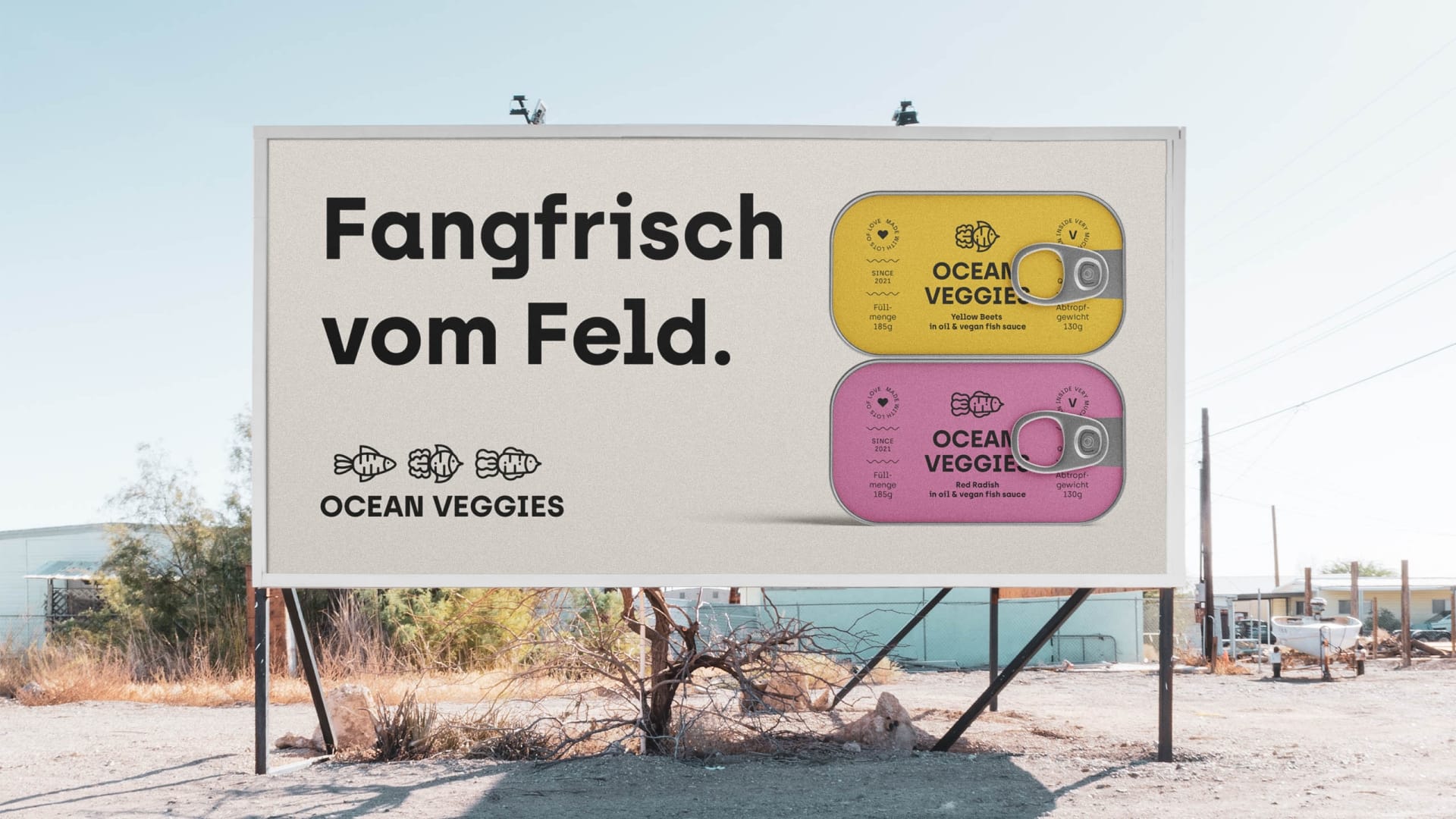 Customer
MILK. Innovation Lab
Services
Product Concept, Recipe Development, Design Vision
Additional Services
Insight, Packaging Design
Wie beim Fleisch ist auch beim Fisch ein nachhaltigerer Umgang mit Tieren und eine kritische Beobachtung von Verzehrmengen notwendig, um eine ökologische Balance zu erhalten oder wieder herzustellen, denn die Fischbestände der Weltmeere sind teilweise von Überfischung bedroht.
We presented this idea of developing a "canned vegetable fish" in our magazine. These texturally exciting, explosions of flavour really do pack a punch.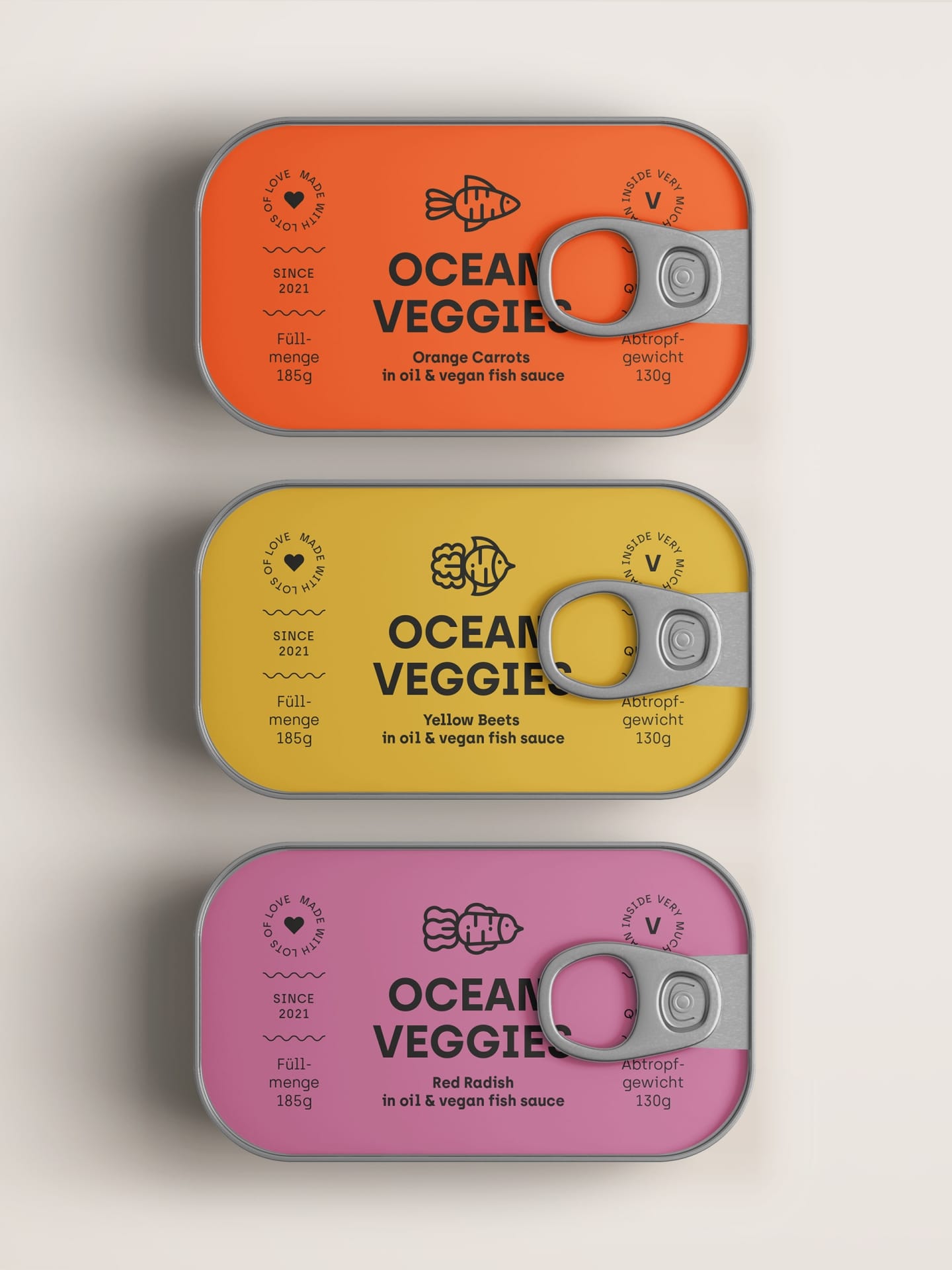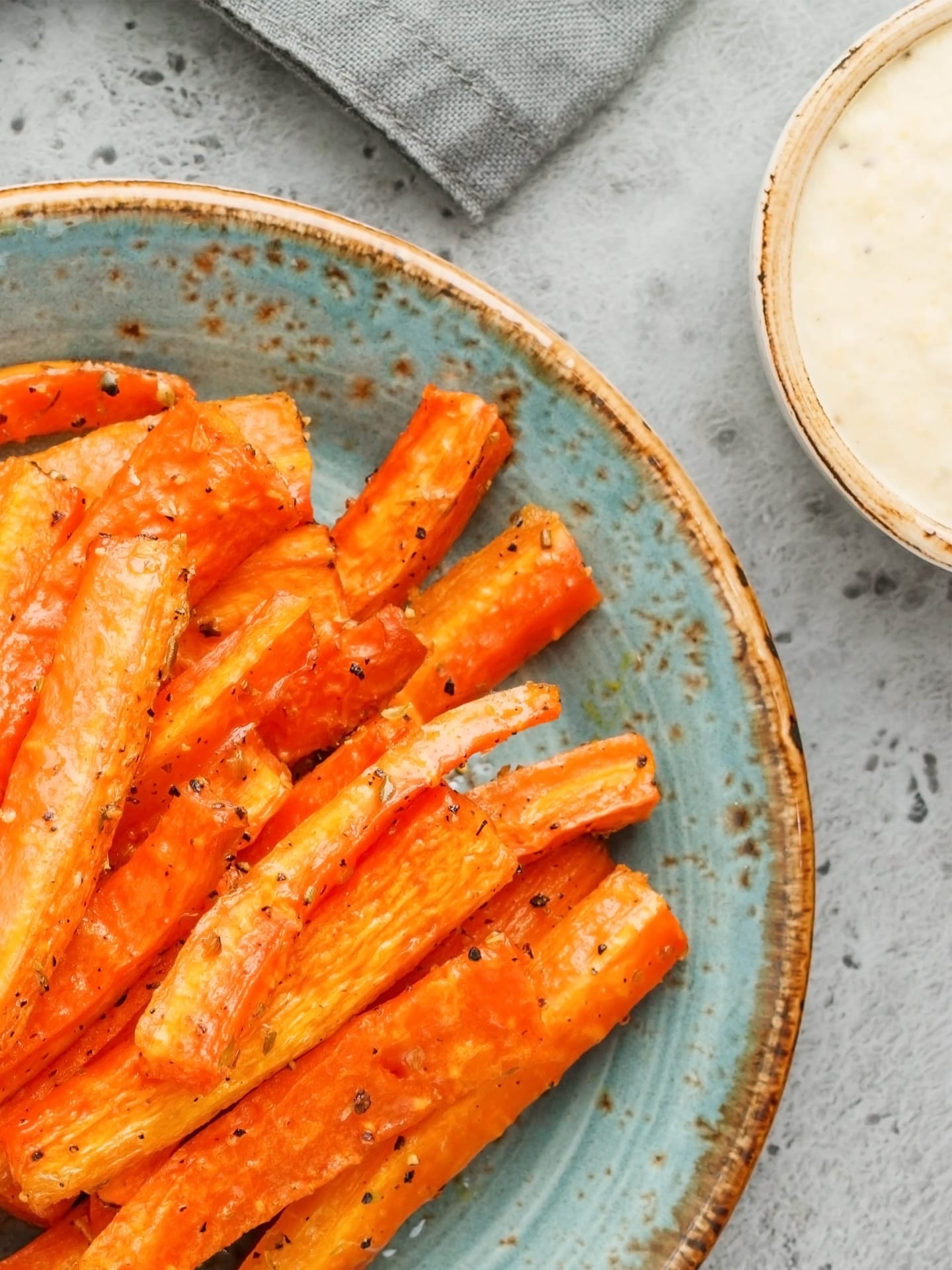 We have made a conscious decision to use 'good ol' tin cans'. If you want to give the "metal" a fair chance, take a look at our Material Wiki here. Here we combine the perfect protective properties for the product using an iconic form in accordance with the established, functioning recycling stream for metal that exists in Germany.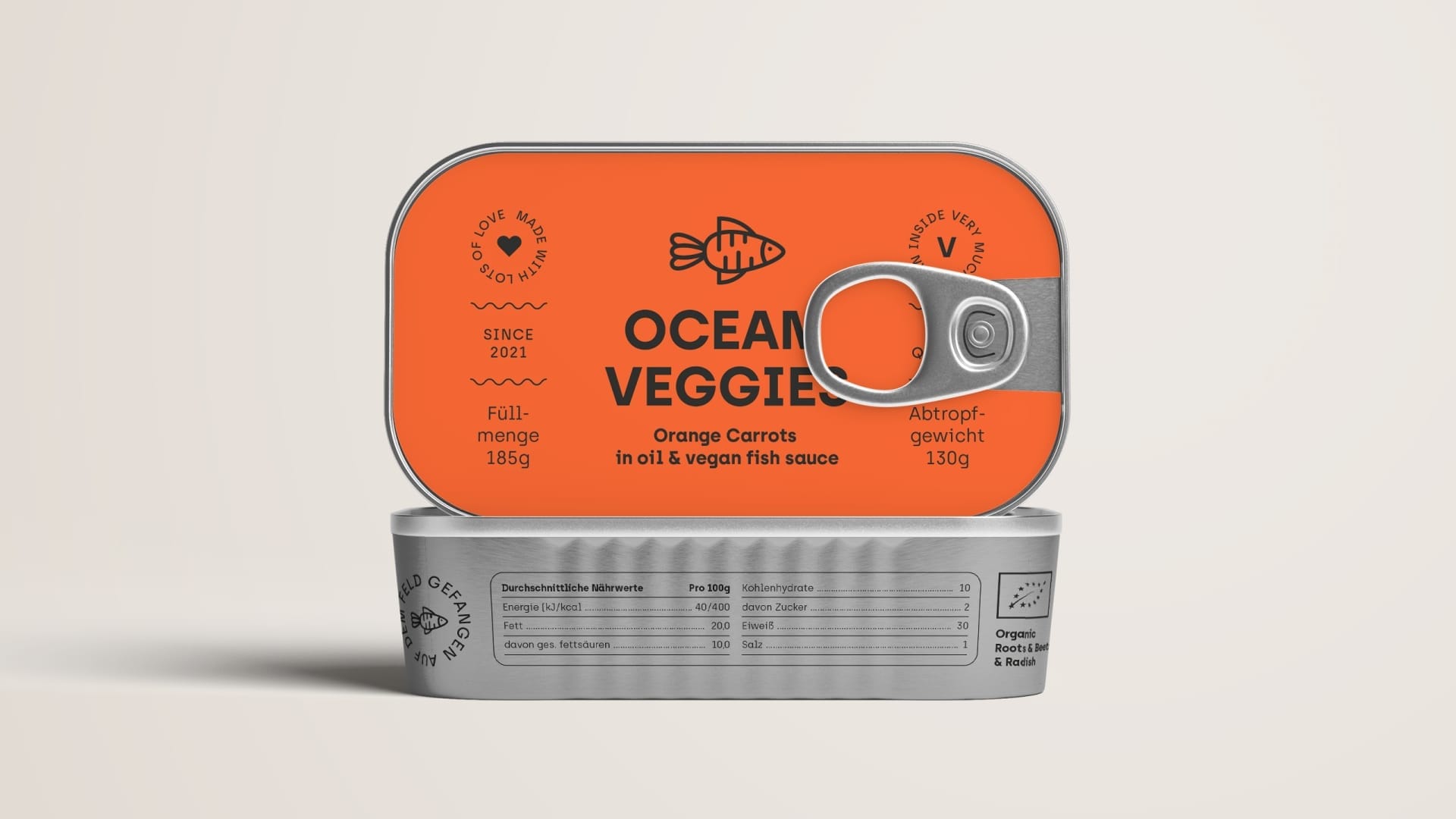 Its magnetism is one of its great benefits. All shapes and sizes can be quickly and easily removed from large flows of materials using strong magnets positioned above the conveyor belt. And a genuine closed cycle is possible with steel sheet, as metal packaging can be turned into more metal packaging.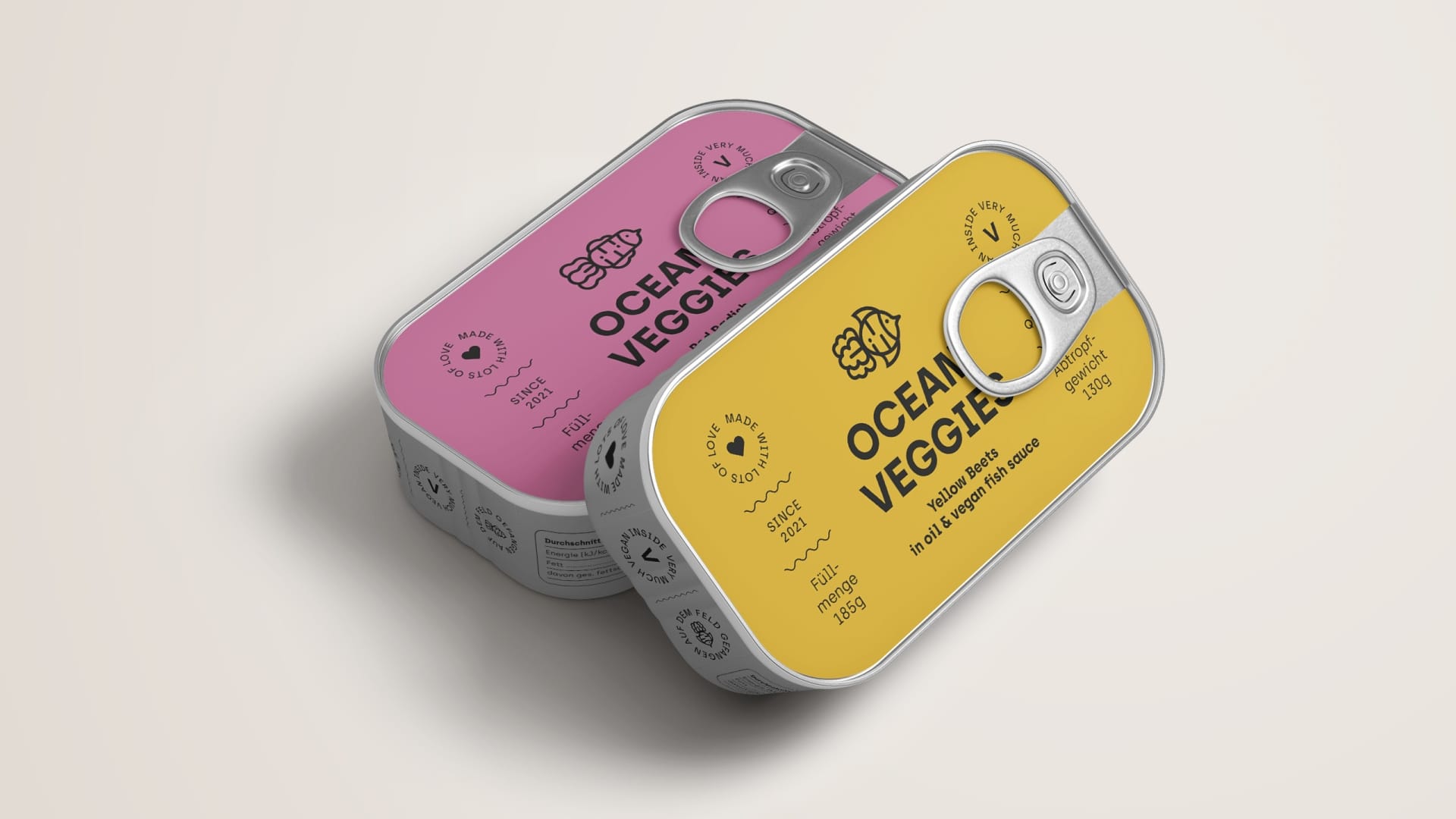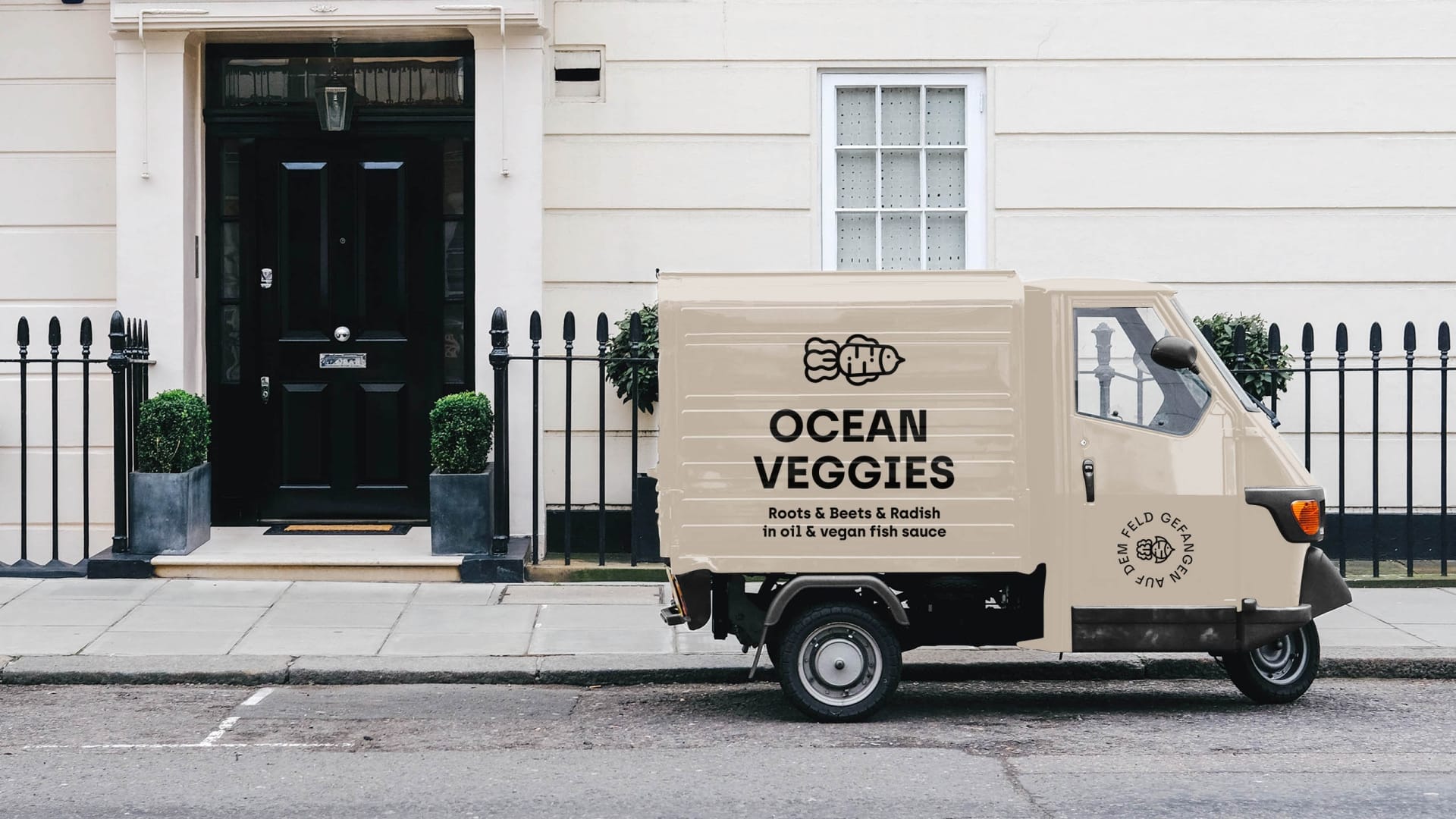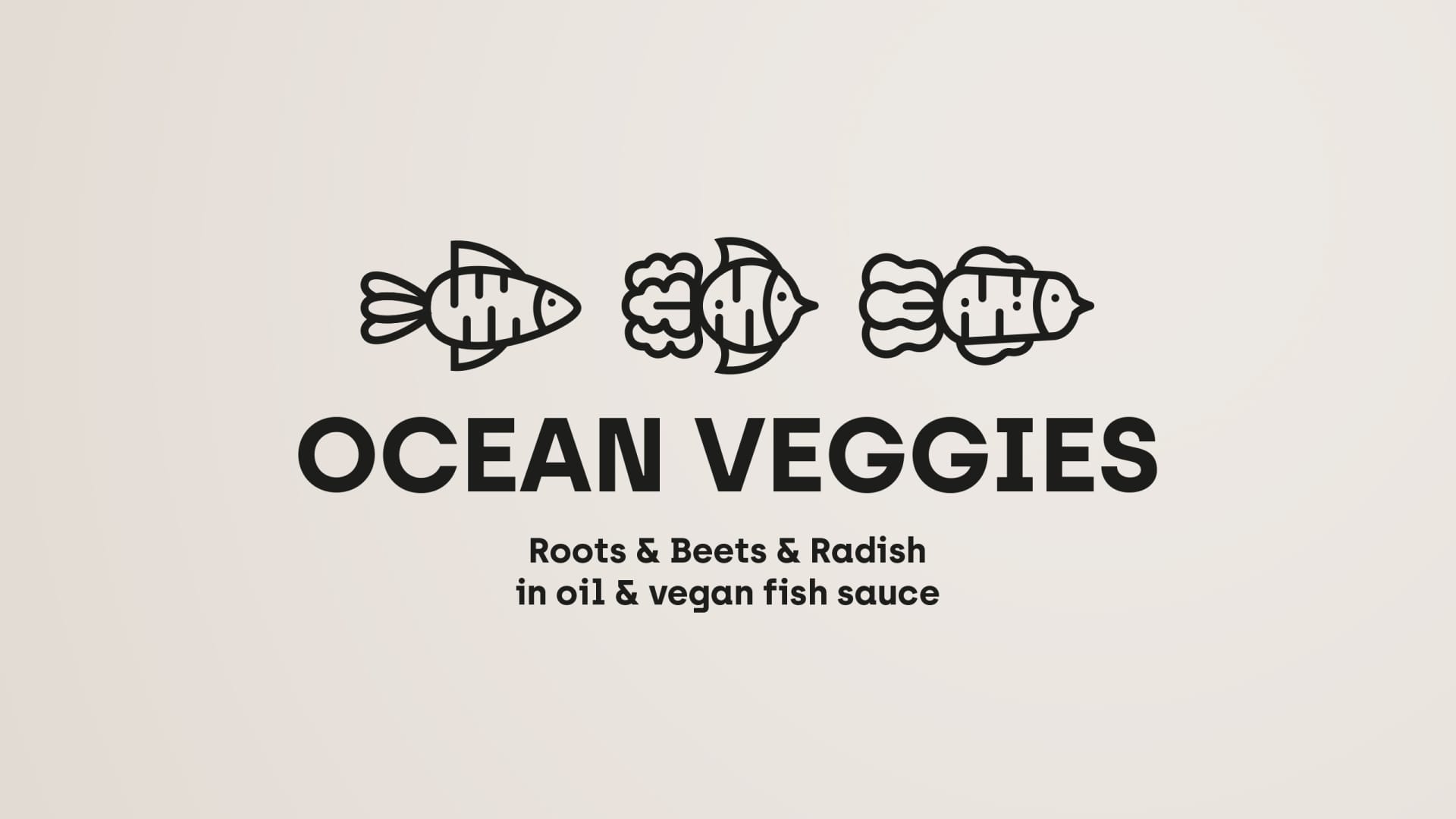 Manufacturers and retailers take note: We would be happy to organise on-site sampling for Ocean Veggies.