Minuto
The relaunch for the little break from Birkel.
The Minuto pasta snack from Birkel is super tasty, prepared really quickly and just perfect for in between. In keeping with the launch of the vegan varieties, we've given the hot mug a fresh, proud and really loud new look.
Customer
Newlat (Birkel Minuto)
Services
Design Vision, Packaging Design
Other services
Assortment adaptation, final artwork, retail promotion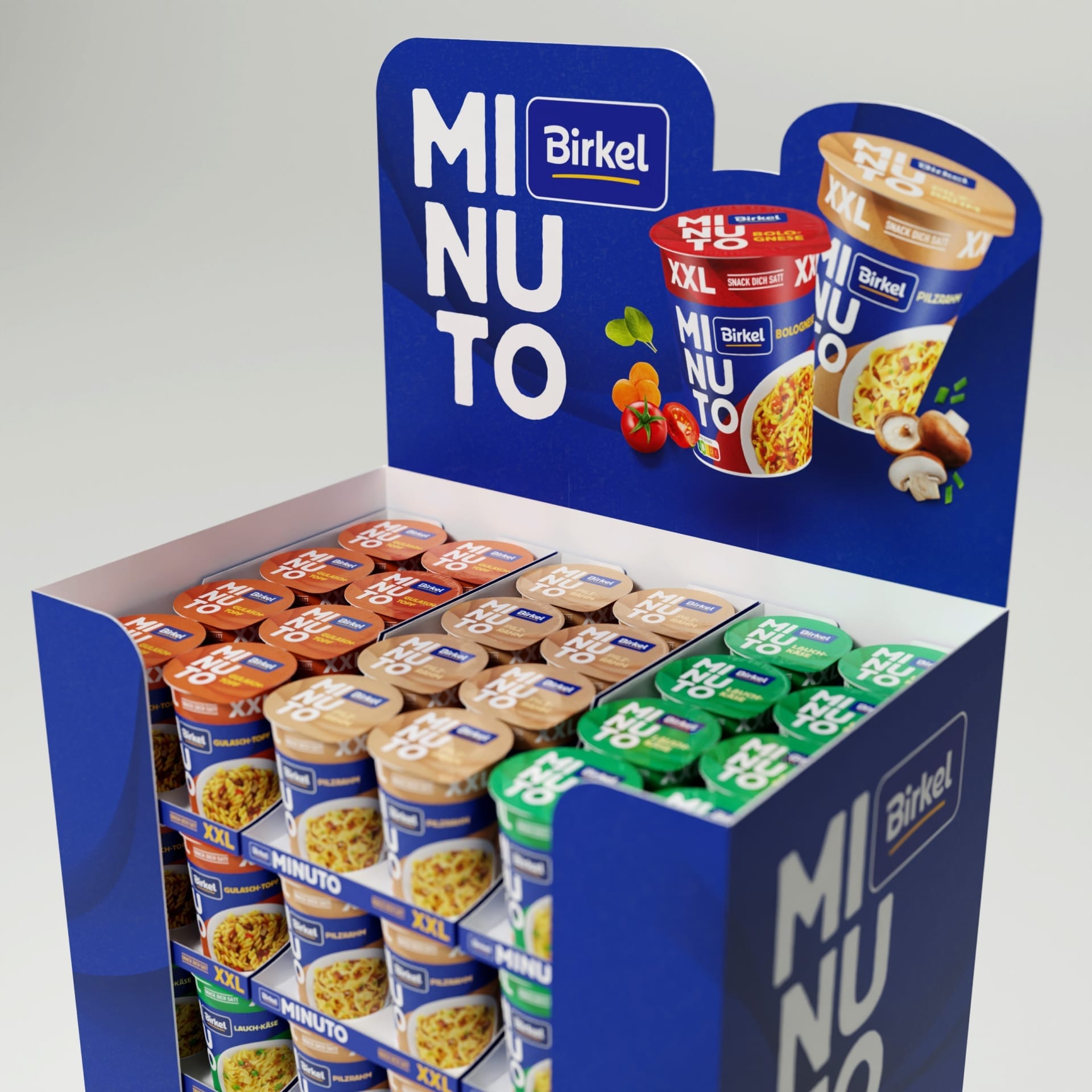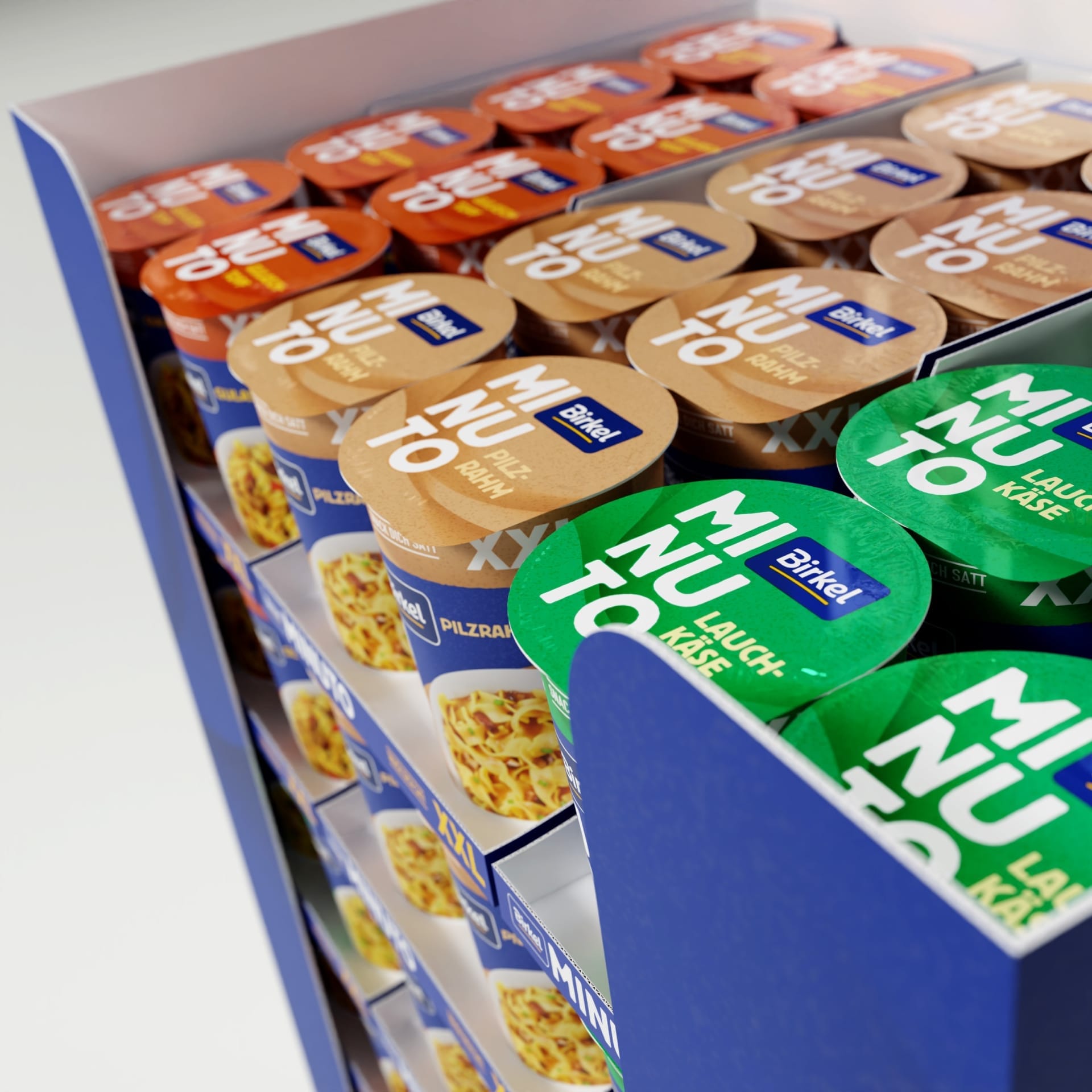 The instant noodle shelf is a real challenge for the searching eye. Many brands, many varieties with small differences with great similarity. The pasta snacks from Birkel also have to hold their own here every day and want to be found quickly. After all, they should not only be really tasty and filling, they should also put an end to hunger in an uncomplicated and quick way.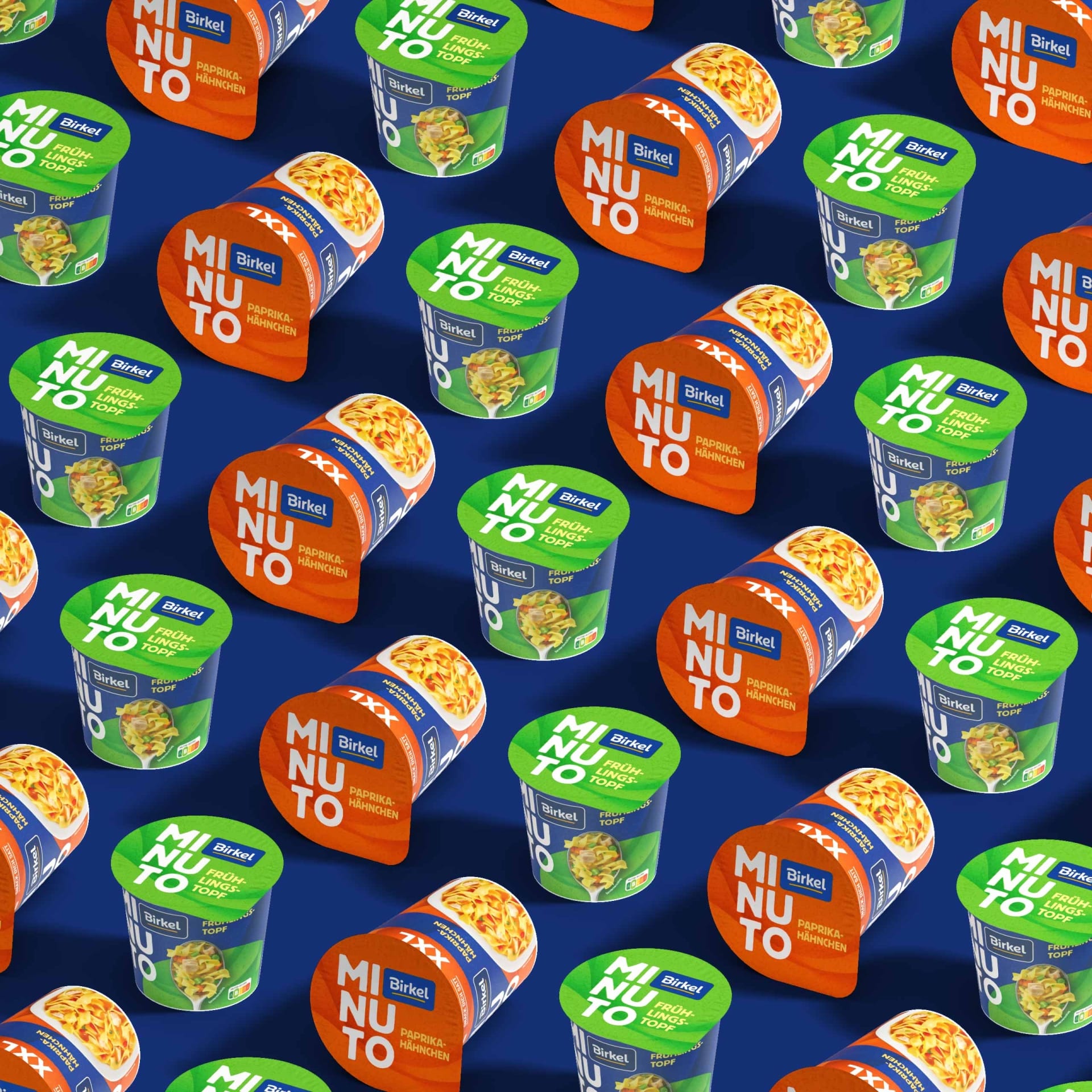 Mugs in studio
In order to perfectly stage the Minuto cups, all unnecessary, disturbing or outdated elements were reduced or directly removed completely. Indulgence, brand recognition and variety differentiation then received the full attention of our designers. Every precious millimeter of the packaging was scrutinized.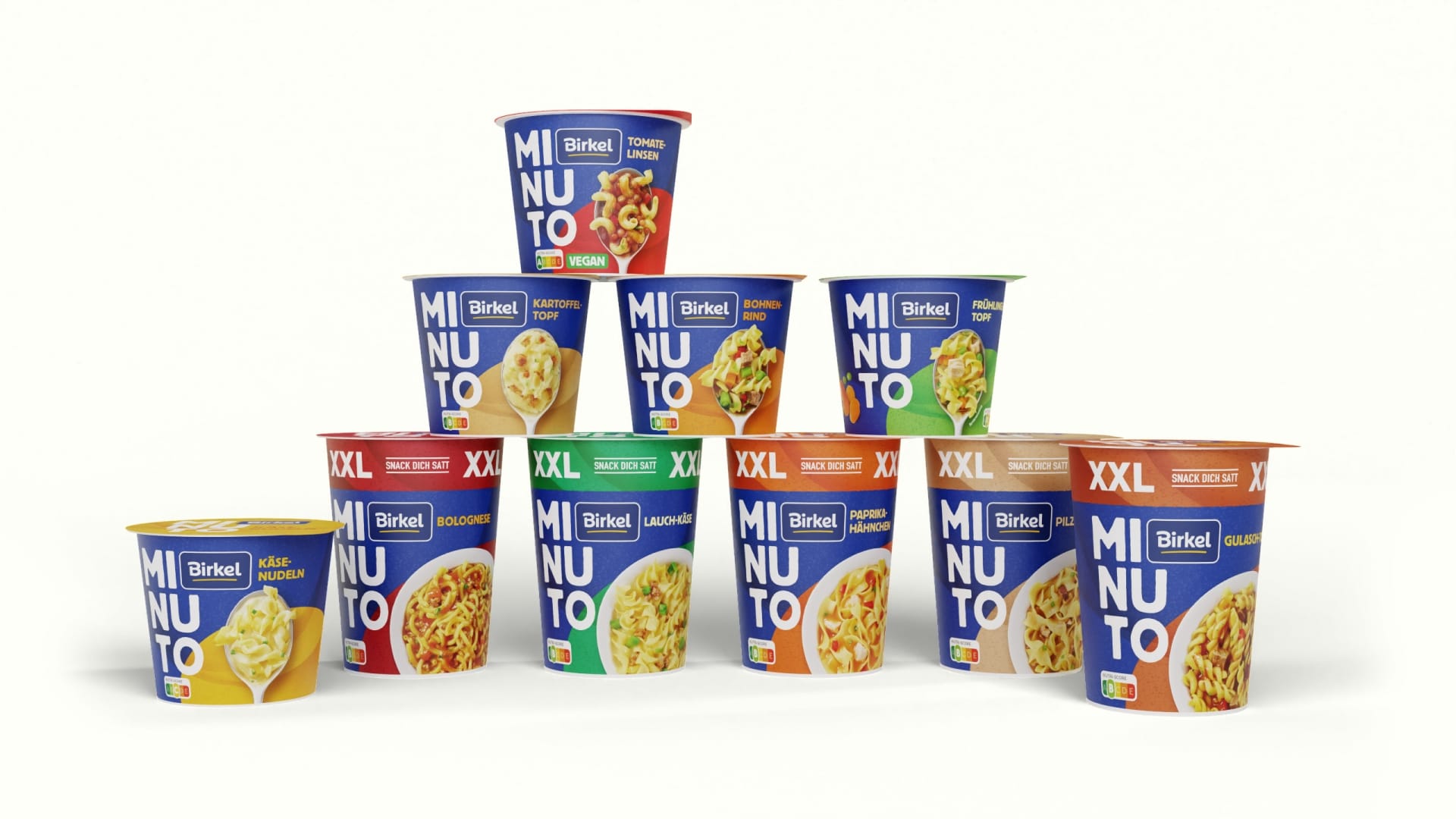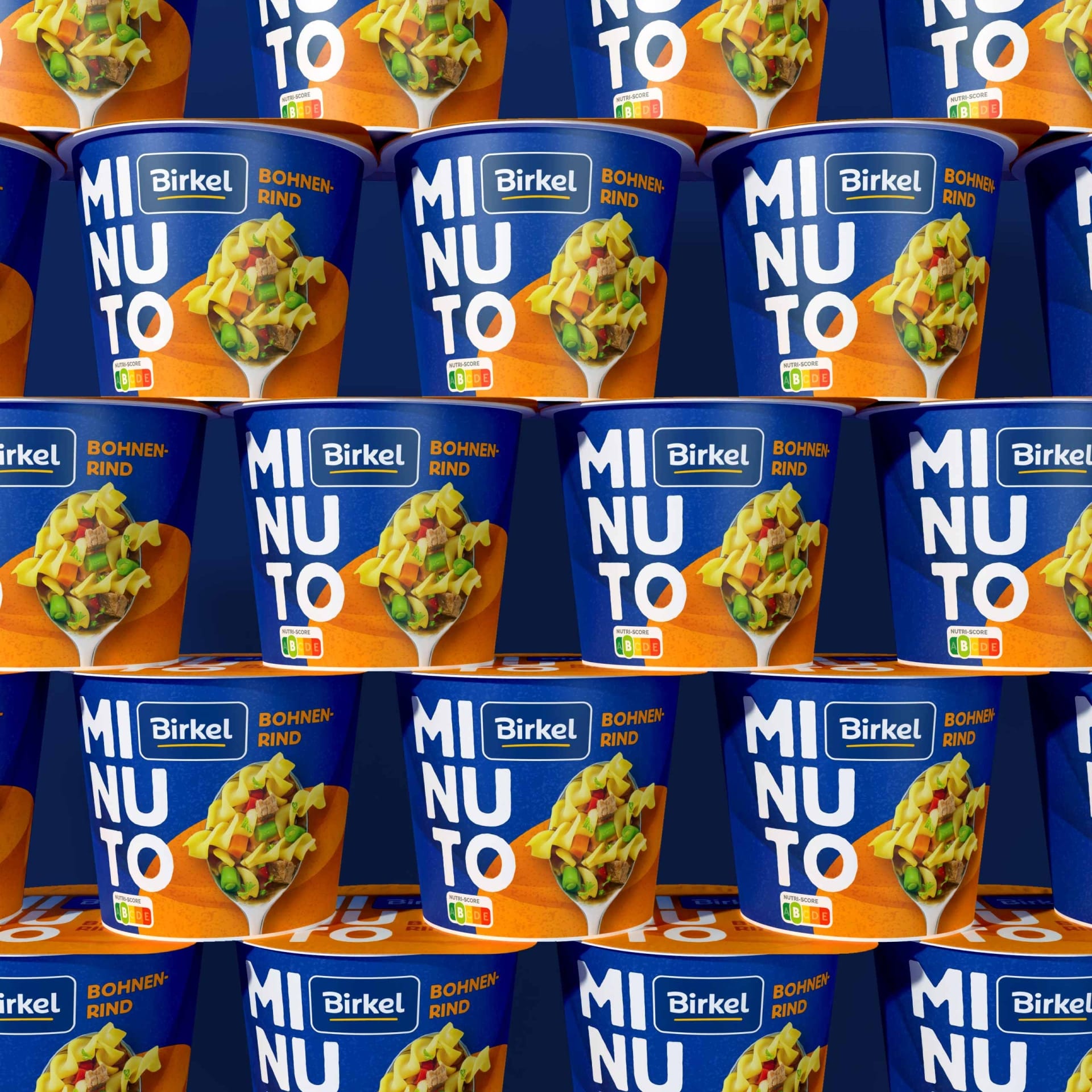 Colorful cups for every taste
This is how the new, clear and eye-catching cup design for Minuto was created. The radiant Birkel blue, the delicious, intense variety colors and the bold typography make the cups shine on the shelf. The contemporary, fresh product illustrations on the spoon and in the bowl provide plenty of appetite appeal and anticipation. Whether vegan, vegetarian or flexitarian – the new Minuto leaves nothing to be desired.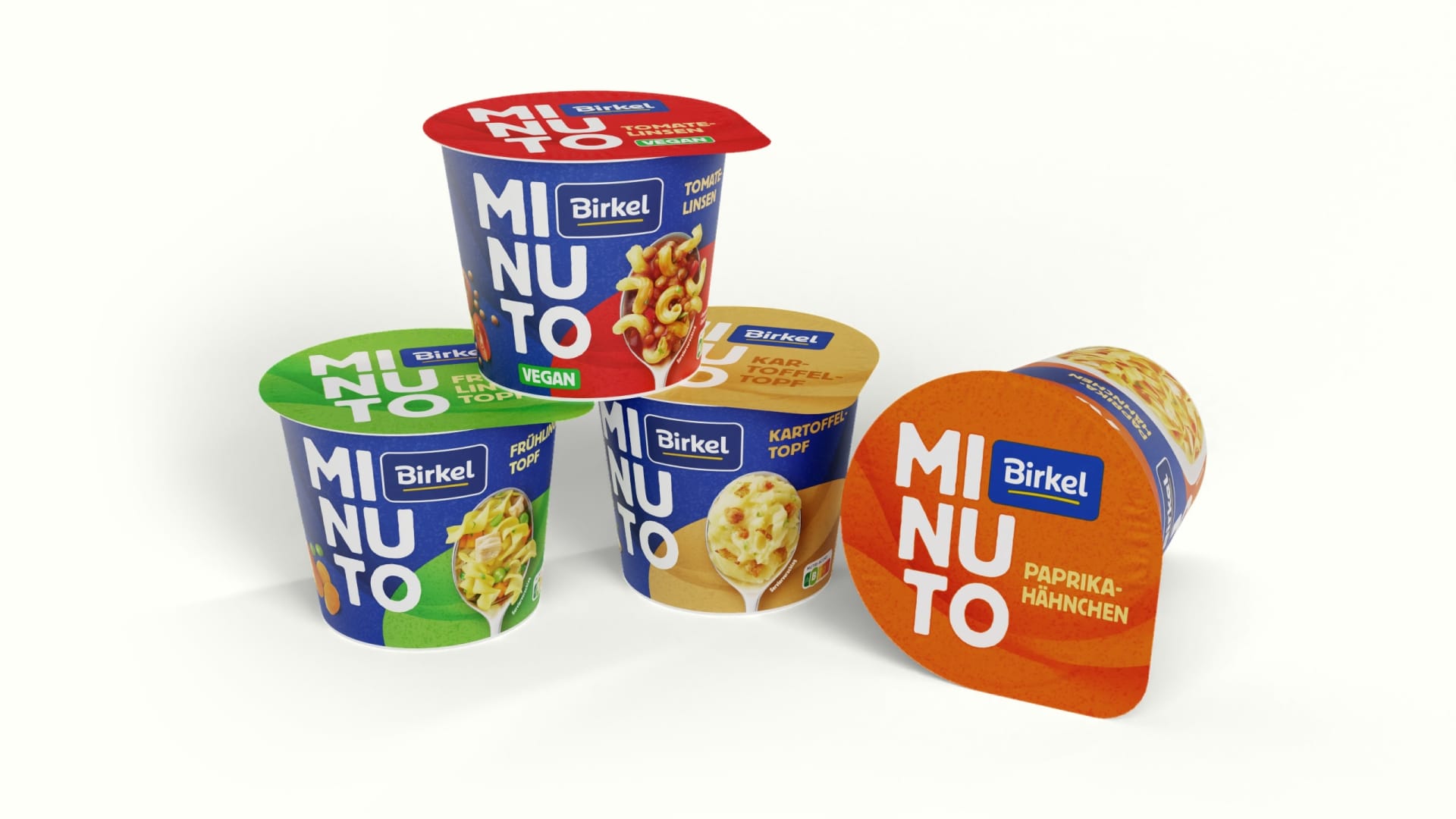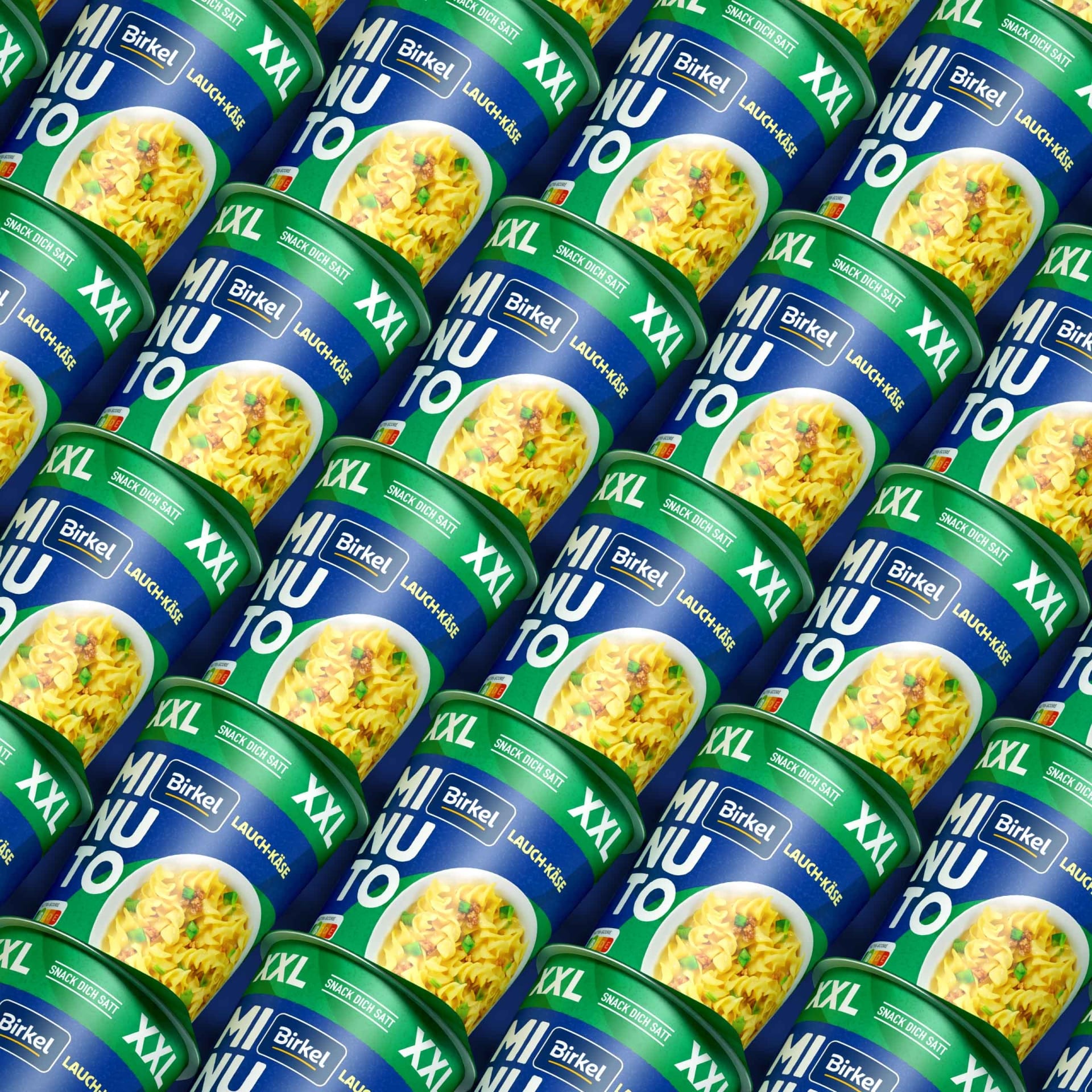 The relaunch for the little break from Birkel. Fast energy for on the road, in the office, at university or when things have to go really fast at home. We let the established brand shine in a contemporary way.