Minuto
The relaunch for the little break from Birkel.
Der Birkel Minuto Nudel Snack ist super lecker, richtig schnell zubereitet und einfach perfekt für zwischendurch. Passend zur Einführung der veganen Sorten haben wir dem heißen Becher einen frischen, stolzen und richtig lauten neuen Look verpasst.
Customer
Newlat (Birkel Minuto)
Services
Design Vision, Packaging Design
Other services
Assortment adaptation, final artwork, retail promotion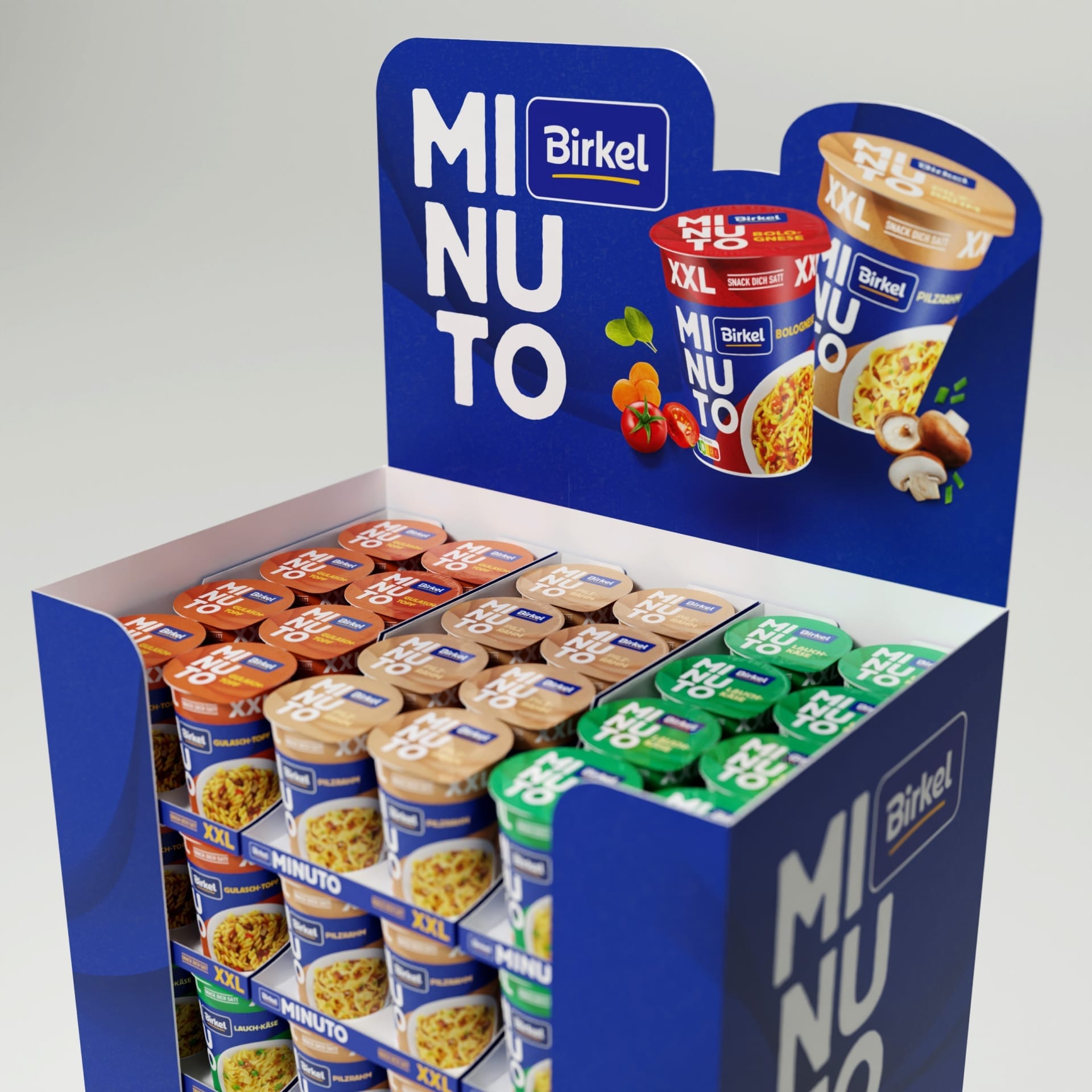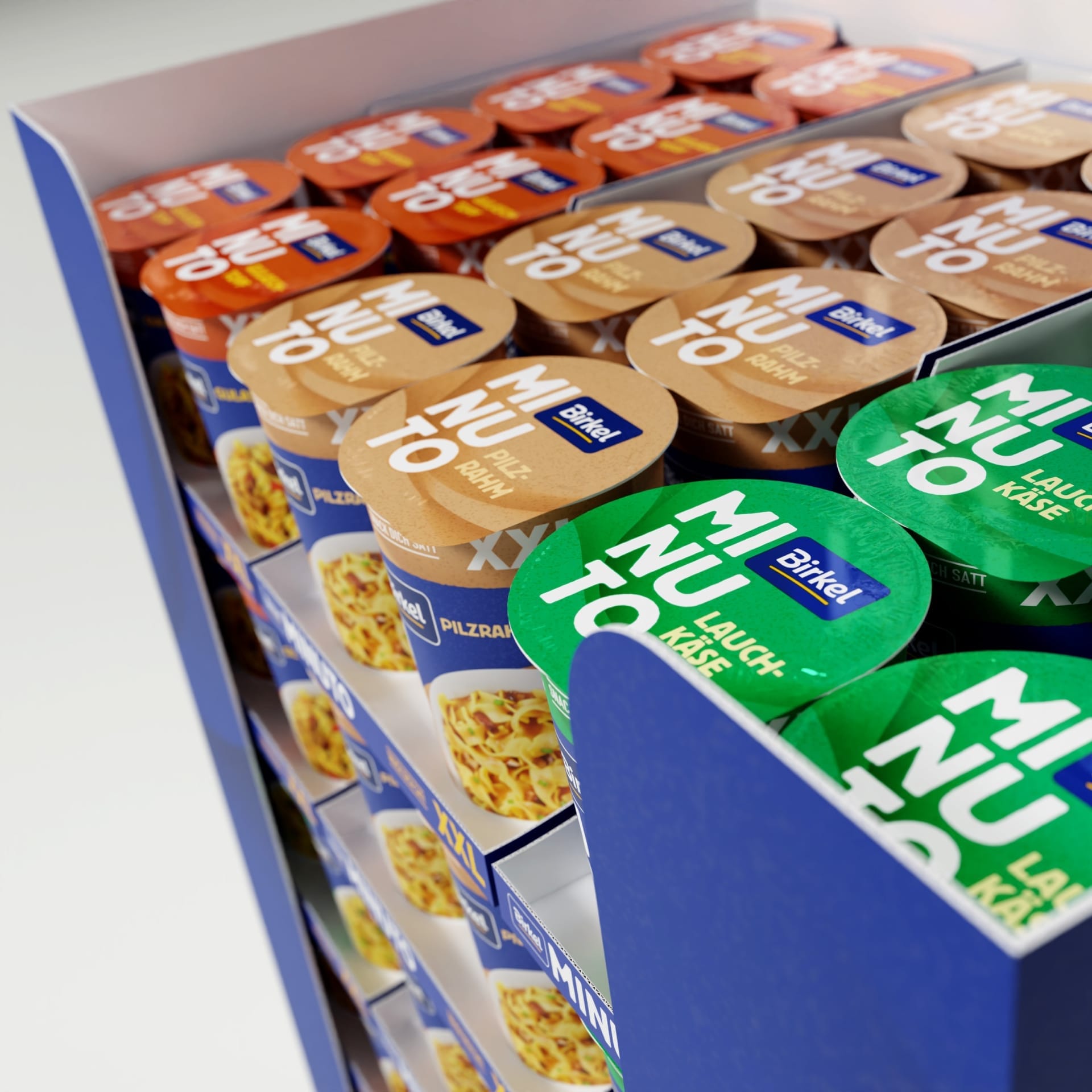 The instant noodle shelf is a real challenge for the searching eye. Many brands, many varieties with small differences with great similarity. The pasta snacks from Birkel also have to hold their own here every day and want to be found quickly. After all, they should not only be really tasty and filling, they should also put an end to hunger in an uncomplicated and quick way.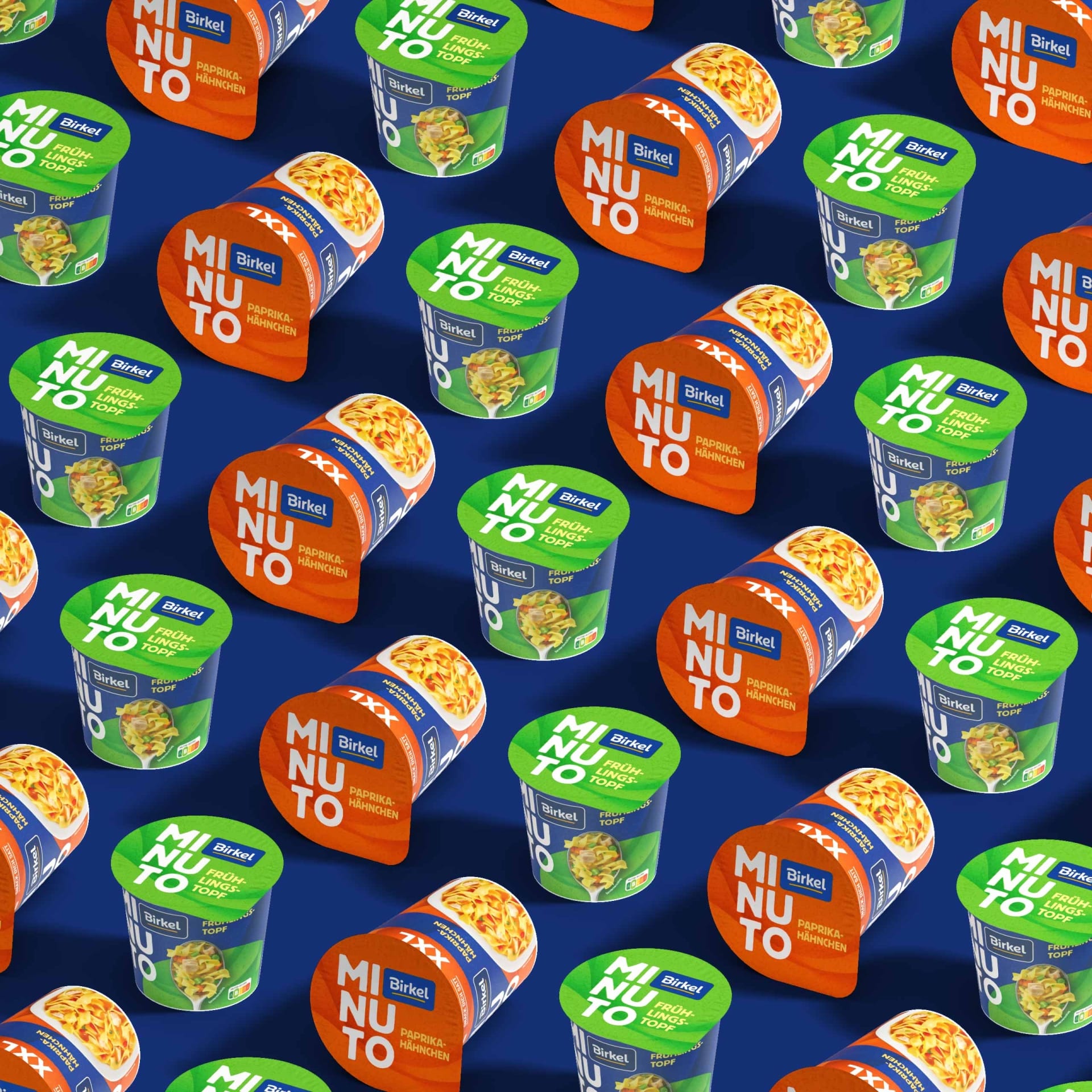 Mugs in studio
Um die Birkel-Minuto-Becher perfekt in Szene zu setzen wurden alle unnötigen, störenden oder veralteten Elemente reduziert oder direkt komplett entfernt. Der Genuss, die Markenerkennung und die Sortendifferenzierung erhielten danach die volle Aufmerksamkeit unser Designer. Jeder kostbare Millimeter der Verpackung wurde genauestens unter die Lupe genommen.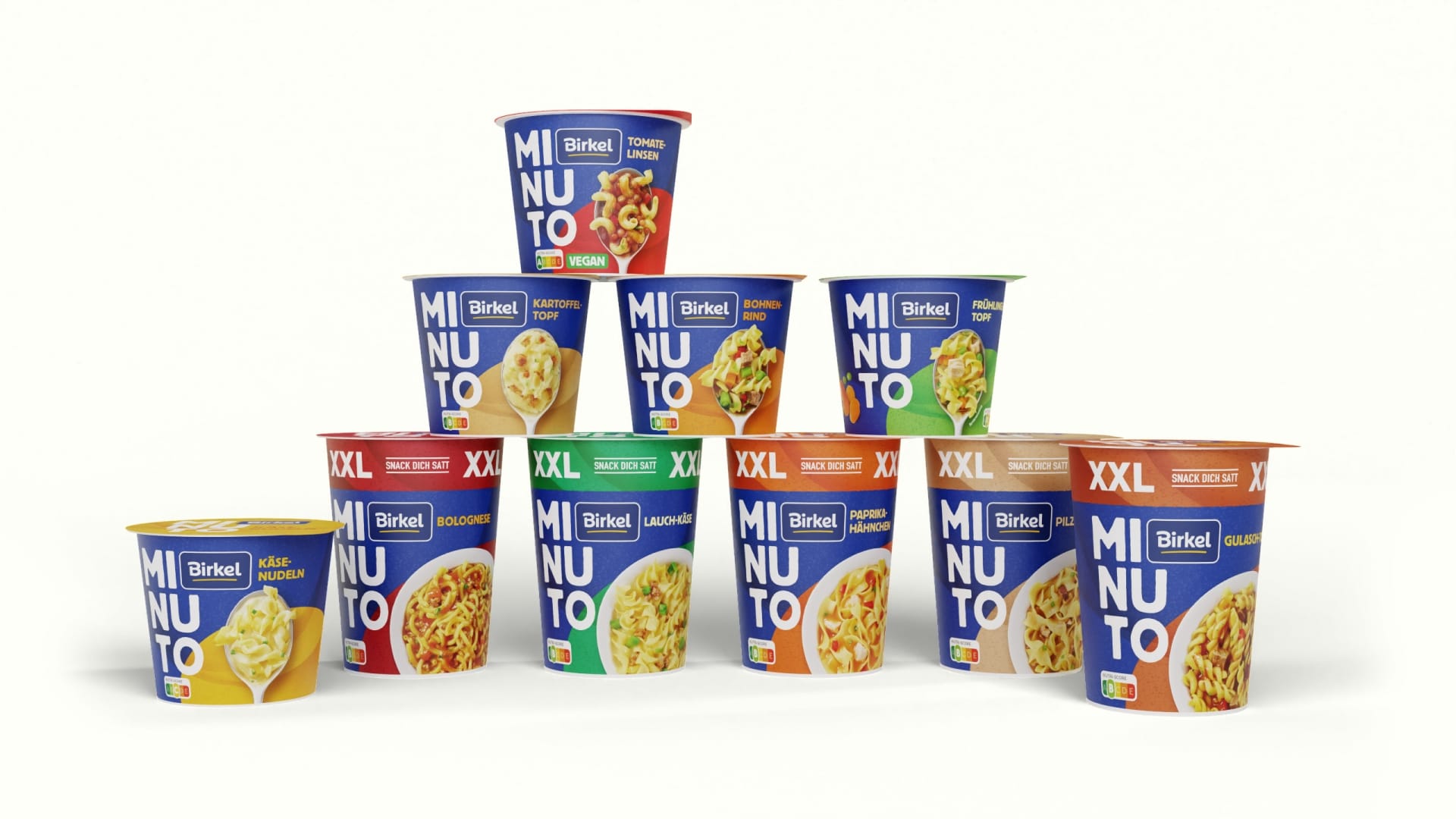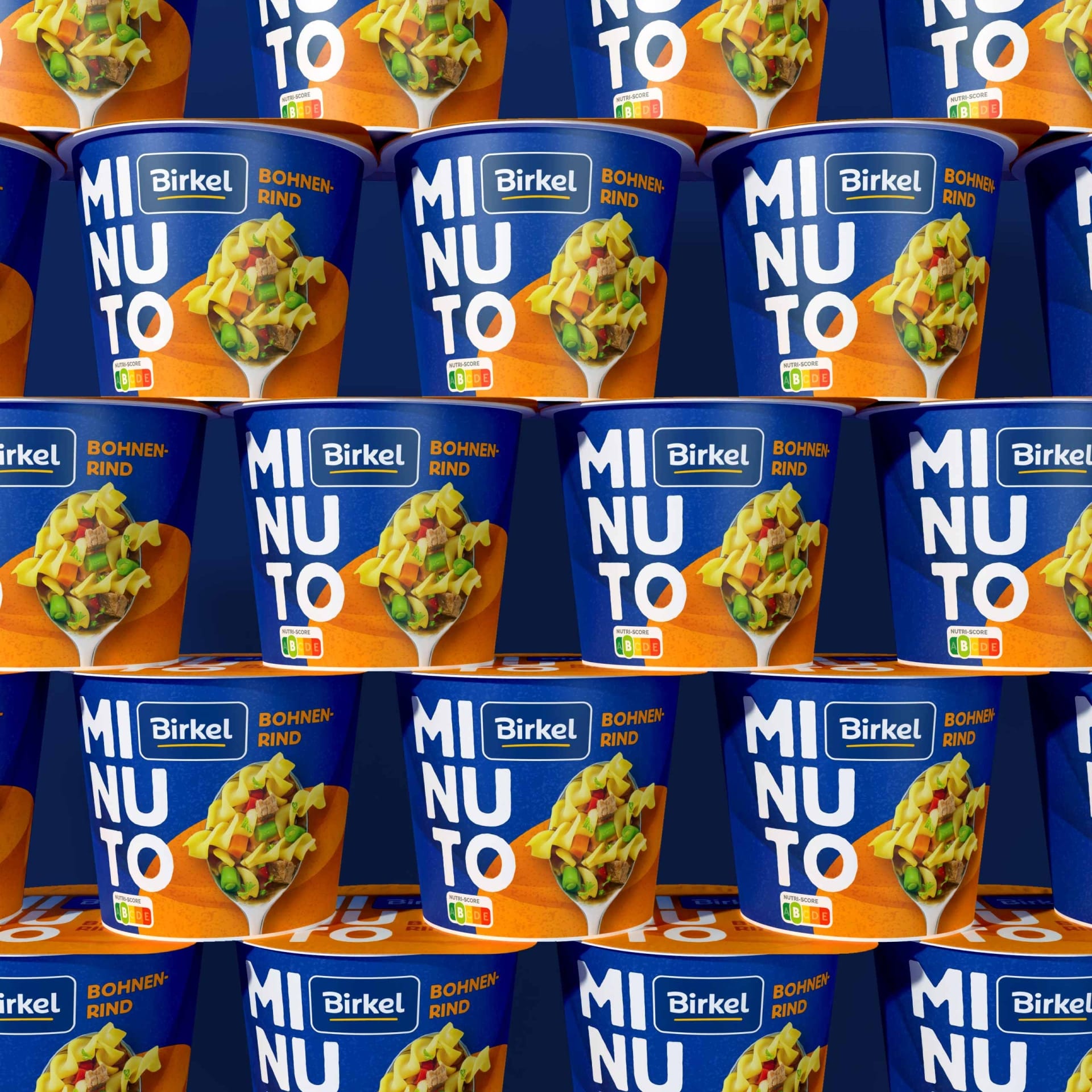 Colorful cups for every taste
So entstand das neue, klare und auffällige Becherdesign für Birkel Minuto. Das strahlende Birkel-Blau, die leckeren, intensiven Sortenfarben und die kräftige Typografie lassen die Becher im Regal erstrahlen. Die zeitgemäßen, frischen Produktabbildungen auf dem Löffel und in der Schale sorgen für jede Menge Appetite Appeal und Vorfreude. Egal ob vegan, vegetarisch oder flexitarisch – Der neue Birkel Minuto lässt keine Wünsche offen.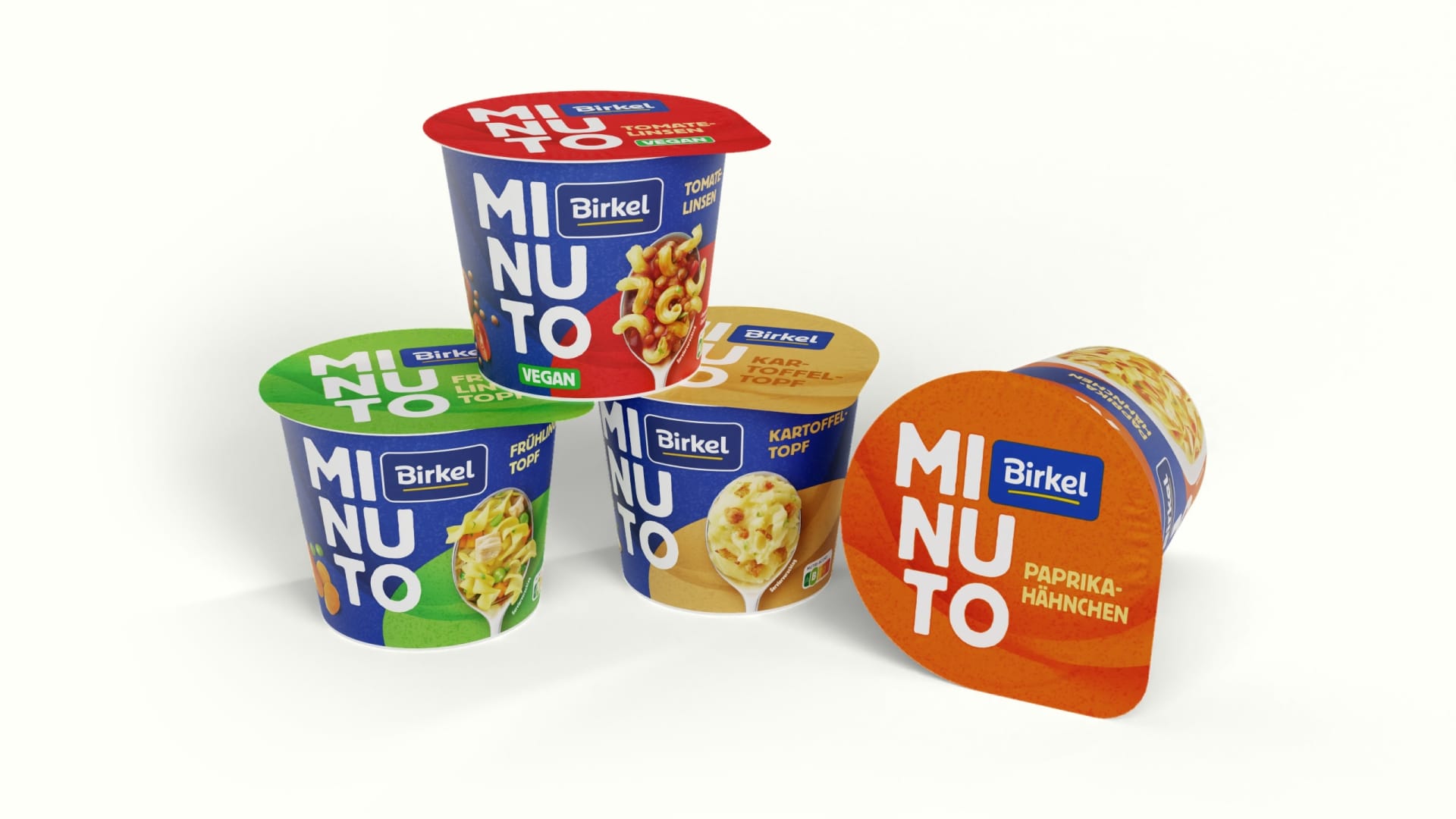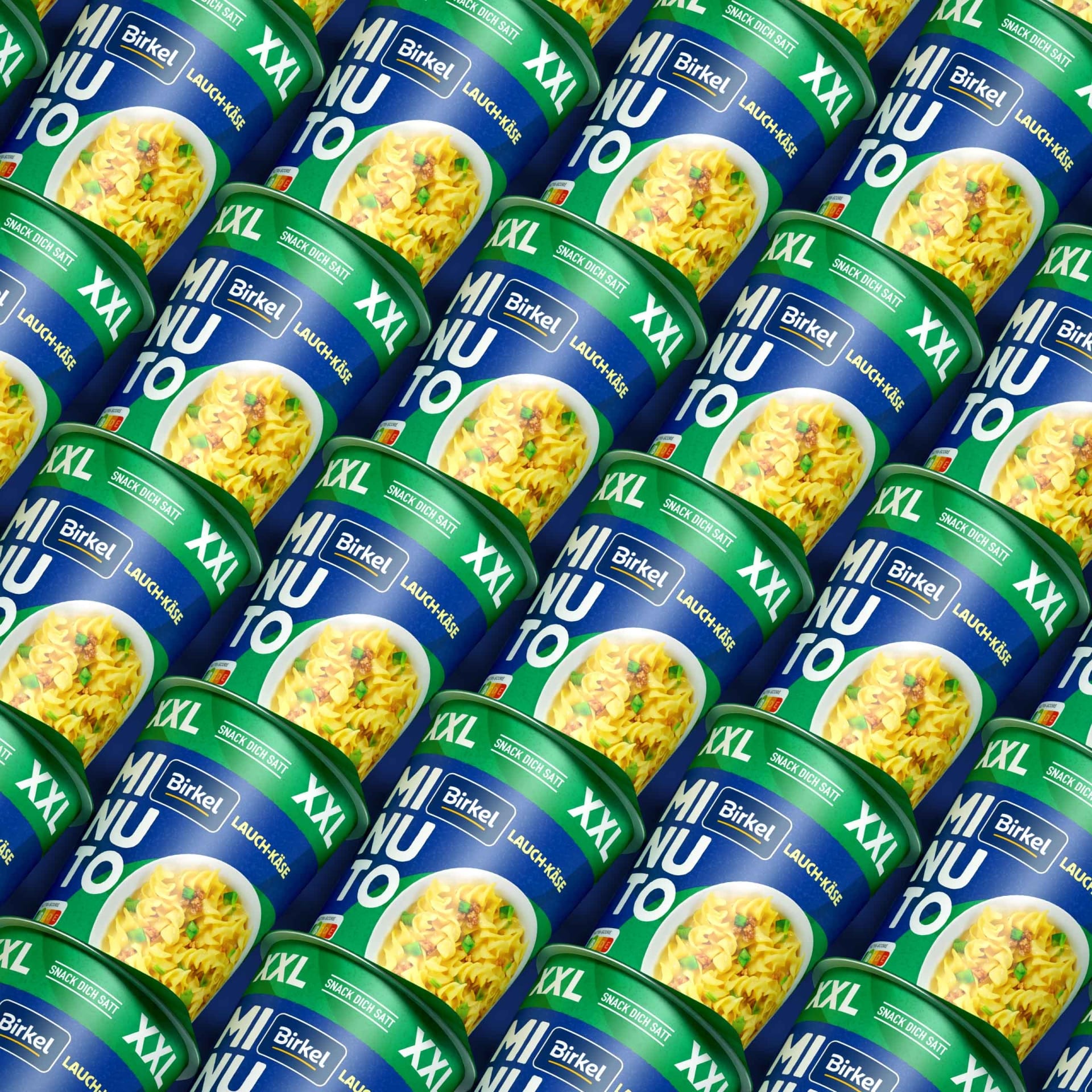 The relaunch for the little break from Birkel. Fast energy for on the road, in the office, at university or when things have to go really fast at home. We let the established brand shine in a contemporary way.